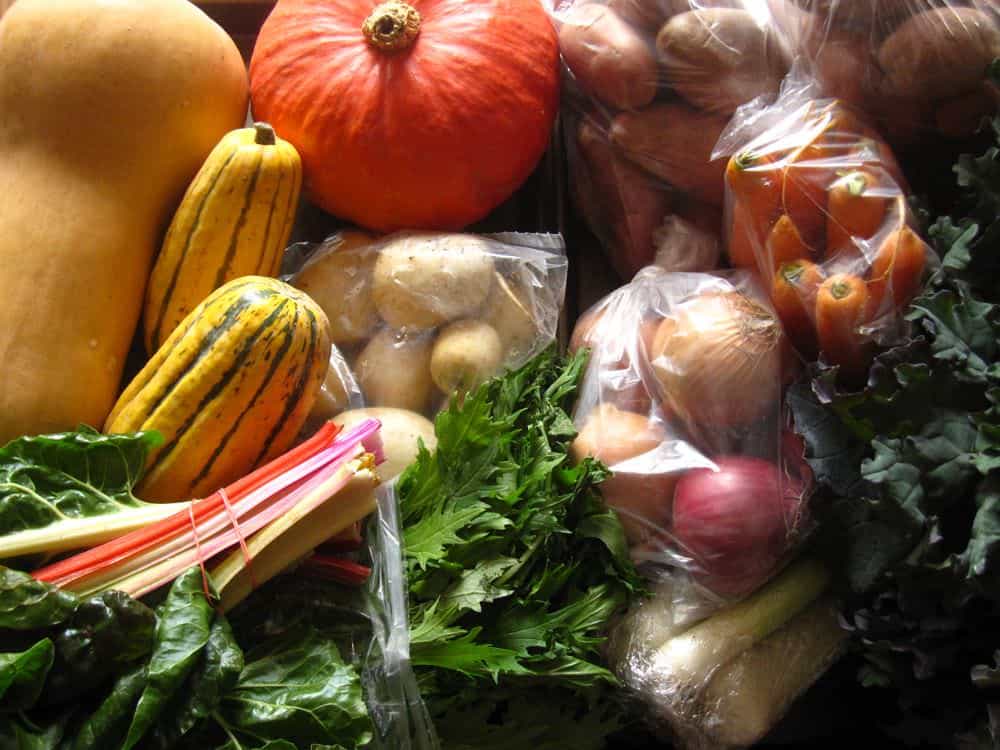 This time of year, "Buy local" gets interesting in Northeastern Ohio. It seems like all there is to buy is root vegetables. Anyone want more potatoes? Anyone?
*And what in the world do you do with celeriac? Help!
But! If you have a winter farmers market, make the trip. You'll be surprised by the abundance our farmers have for us at this time of year. Between storage vegetables, high tunnels, and cold frames, they provide a surprising variety of produce.
For example, here's the list of vegetables that were in my Christmas CSA box from Crown Point:
Beets
Butternut squash
Carrots
Daikon radish
Watermelon radish (looks like a turnip to me)
Cabbage
Sweet Potatoes
Lettuce mix
Garlic
Parsnips
Celeriac (What do I do? This is a serious cry for help!)
Eggs
and lots and lots of Potatoes, of course
Tim Knorr, who runs my CSA, apologized for giving us dirty root vegetables. The root crop washer "works with water, not ice", he explained. We have a foot of snow on the ground, last week's high was 22F, and you gave me enough (locally grown) vegetables to strain my back as I carry them to the car. I don't mind if the root vegetables are a little dirty!
Even if the vegetable selection isn't quite the same as the middle of August, I still want to visit my winter market. Before Christmas, I saw locally grown eggs, lamb, pork, beef, chicken, and even buffalo. (Can you tell I loaded up my freezer?)
Sure, buying local is easiest in the middle of the summer. But, even in the deep midwinter, it is worth the effort. Find your winter farmers market. You'll thank me!
What do you think? What do you buy at the winter farmers market? Any good recipes for celeriac? Tell us about it in the comments section below.
Inspired by:
My CSA: Crown Point CSA
My local farmers market: Cuyahoga Valley Countryside Conservancy Farmers Market
Thank you all for your hard work this year!
*Enjoyed this post? Want to help out DadCooksDinner? Subscribe using your RSS reader or by Email, recommend DadCooksDinner to your friends, or buy something from Amazon.com through the links on this site. Thank you!