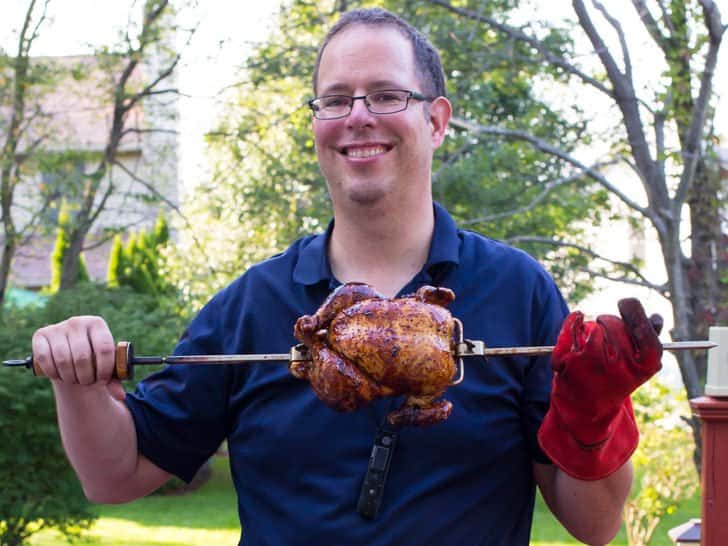 Hi! I'm Mike Vrobel. I'm a dad and an enthusiastic home cook; an indie cookbook author and food blogger with a day job, a patient spouse, and three kids who would rather have hamburgers for dinner.
I started writing DadCooksDinner in 2008, and have self-published the "How to Rotisserie Grill" series of cookbooks: Rotisserie Grilling, Rotisserie Chicken Grilling, and Rotisserie Turkey.
I love my grill, am addicted to cooking gadgets (especially Pressure Cookers), and know enough about cooking science to be dangerous. I come home from my day job as a computer programmer to put dinner in front of three picky kids every night of the week.
I believe that simple home cooking needs all the supporters it can get. I hope my stories help other home cooks become more confident and try their own kitchen experiments.
Drop me a line at DadCooksDinner@gmail.com.
Thanks for reading!