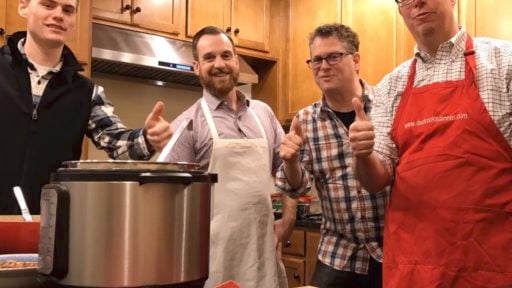 I know I've been talking a lot about my friends over at Certified Angus Beef (thanks again for sponsoring me! Check out hashtag #BestBeef!), but I still have to share this. I shot a time lapse video of my Facebook Live Chili video with Chef Michael Ollier from last week. Right before we started the live video, I put my phone on time lapse mode, out of the way in the corner. I love the quick "fly on the wall" video of what it looks like to do a live shoot:
Behind the Scenes Time Lapse - Chili Facebook Live with Certified Angus Beef [YouTube.com]
Thanks again to chef Michael Ollier, chef Gavin Pinto, videographer Matt Pinto, and everyone else at Certified Angus Beef for inviting me down and letting me talk chili. I had a great time!