I just got back from IFBC 22 - the International Food Bloggers Conference in El Paso and Ciudad Juarez. I am itching to tell you ALL ABOUT IT. Buckle up! (Or come back next week for more recipes, if a story about a food blogger trip to El Paso isn't your thing.)
The Food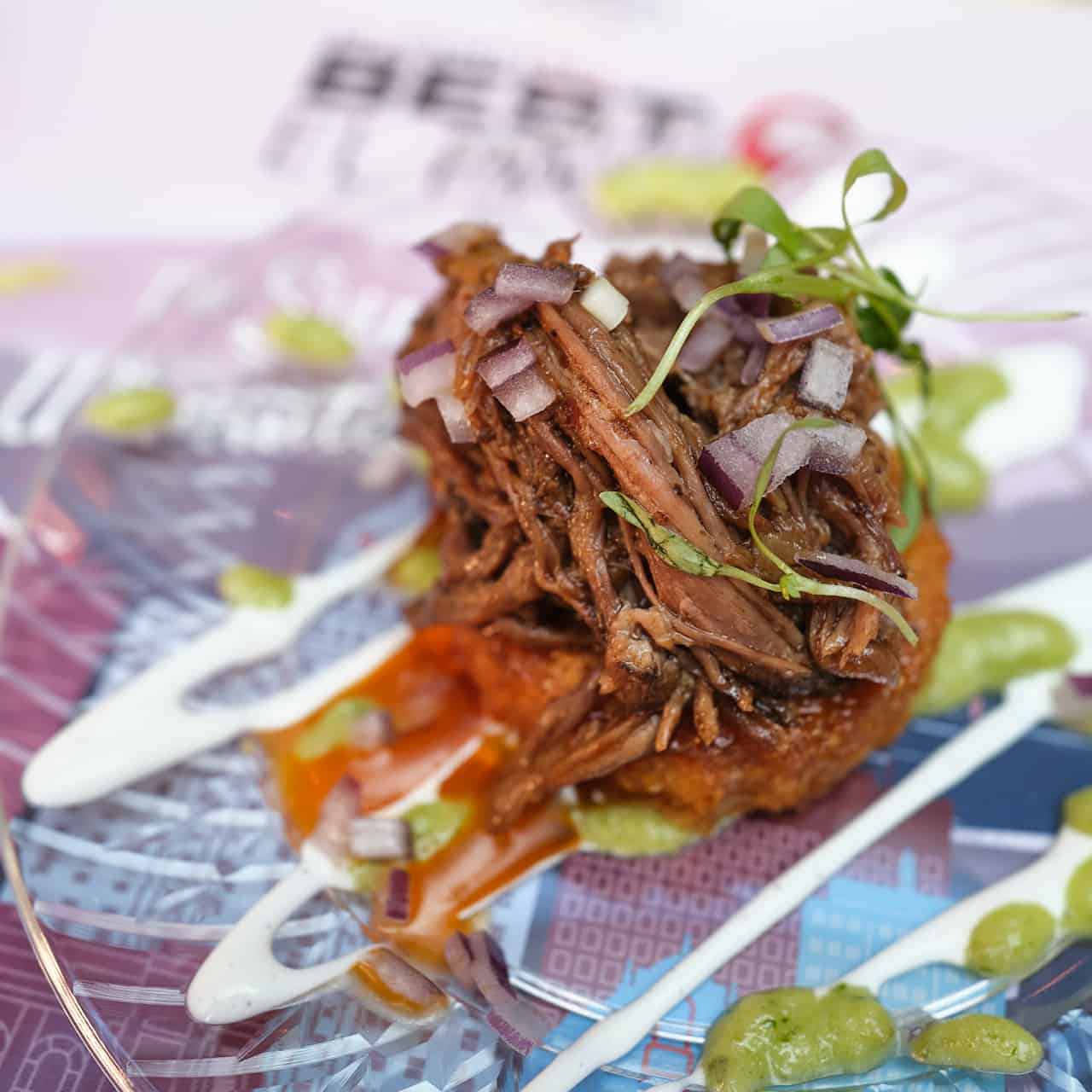 Two of the main conference sponsors were Visit El Paso and Visit Chihuahua, the tourism boards for the El Paso/Ciudad Juárez metro area. They knew we were food bloggers, so they fed us. Oh, did they feed us:
The Visit Chihuahua welcome reception at Plaza De La MeXicanidad in Juárez: carne asada ribeye tacos, margaritas, Chihuahua wine, and Sotol Cara Blanca margaritas. (I got to help out at the grill with Locos X Parilla). And the Pachuco swing dancers were amazing!
Lunch at Pot Au Feu, a mix of French and Indian cuisine, where the samosas, steak frites, and poutine were fantastic
A tasting menu dinner at chef Herrera's Flor de Nogal in Juárez, with bao bun chicharrones, ribeye tacos, charred habanero salsa, and…grilled octopus!
And a last breakfast in El Paso with huevos divorciados at Taft - Diaz
So much fantastic food!
Travel in 2022
Since I'm vaxxed and boosted, and infection rates are way down, I am ready to travel again. Actually, I was ready to travel last year, during the summer lull, but with the fall surge, the poor people at IFBC had to reschedule. (Again. This conference was originally scheduled for 2020.) I'm glad - I don't think I would have been comfortable going last fall.
The travel itself went as smoothly as could be expected. The airports I passed through (Canton-Akron, Chicago O'Hare, El Paso) were bustling with people. I obviously don't have data to back this up, but it looks like air travel is close to pre-pandemic levels. Air travel is never fun, but everything happened on schedule, with no surprises, which is all I ever ask.
The Towns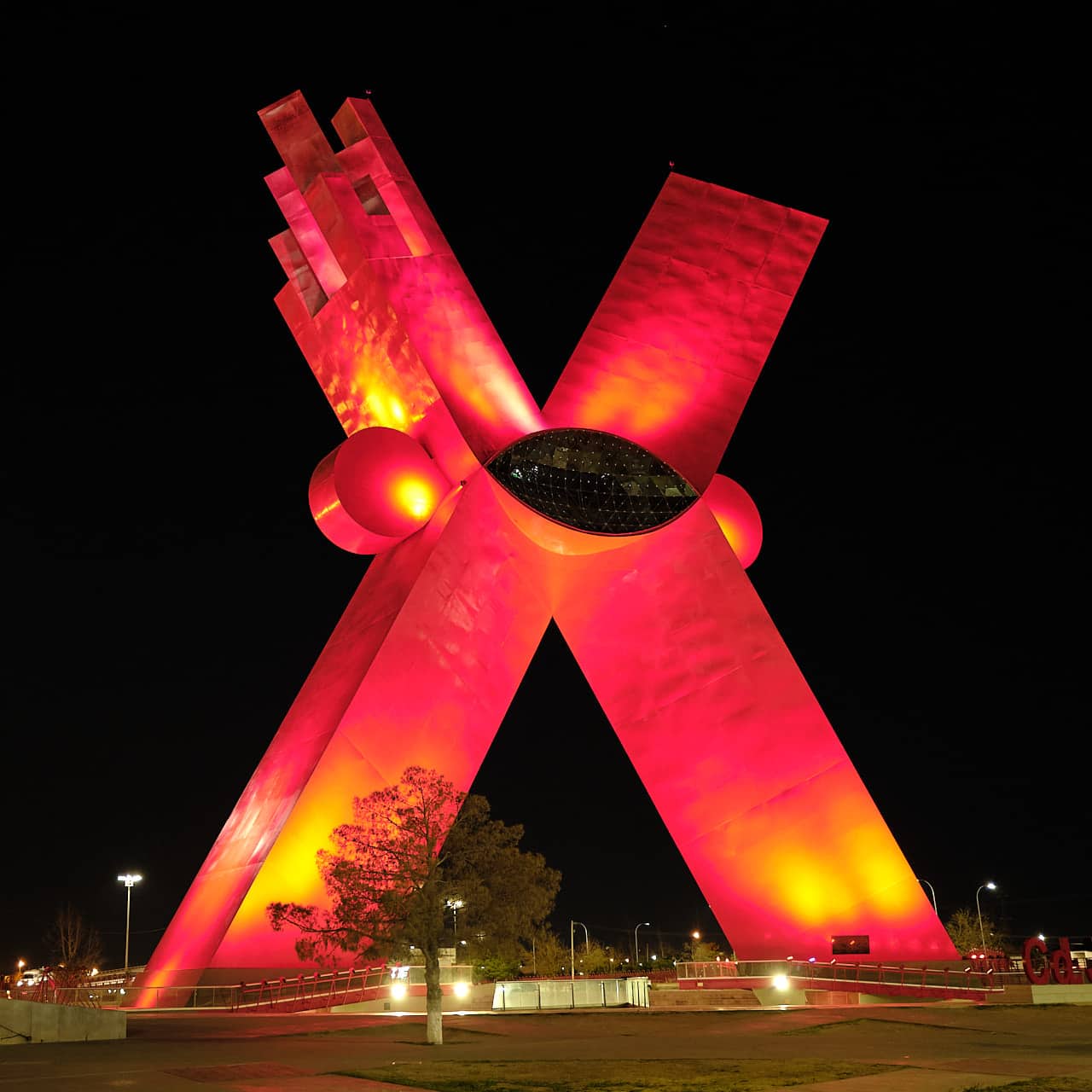 El Paso and Ciudad Juárez are sister cities, and have been ever since El Paso del Norte (the original name of Juárez) spread across the Rio Grande into what is now Texas. Separated by the border, they still work together like a split city. The chefs we met at the conference had restaurants on in both cities, and the amount of traffic over the Friendship Bridge at the end of the workday looked like any rush hour - but with passport checks on the entry to the US side. (Almost everyone with jobs on both sides of the border has a Global Entry pass, marking them as low-risk trusted travelers so they can speed through security.)
El Paso
I spent the whole time in downtown El Paso, and loved the beautiful, old-school buildings around its central San Jacinto Plaza. The town felt empty during the week - like most downtowns in 2022, it is still waiting for businesspeople to return to their offices. On Saturday, though, the Plaza filled with people. Wedding photo shoots, families zipping around on e-scooters, a rock band playing for the crowd. And visitors clustering around the whimsical Pile of Alligators statue in the center.
Ciudad Juárez
Walk over the Paso del Norte bridge into Juárez, and you're in another country. The main street from the bridge is like tourist sections the world over, full of street vendors, bars, and random merchandise shops, not really my kind of thing. (Though it was fun to visit the Kentucky Club, who claims to have mixed the first Margarita for a visitor from Albuquerque with that name.)
A little bit west, through some third-world neighborhoods, you're on route 45, and suddenly Juarez is a modern city, with gleaming hotels, business parks, and fancy restaurants. That's where we went to Flor de Nogal restaurant, in a glass, multi-story building that would fit in any American city.
I plan on going back to both El Paso and Ciudad Juárez when I don't have a conference to keep me busy. That way I can wander about and explore - and spend time with the pile of alligators.
The Conference
The conference itself was energizing, and exactly why I go on these trips. They give me ideas, inspiration, and a burst of energy, which is exactly what I need after the last couple of years of, well, all this (gestures broadly) going on. I got on the plane to El Paso feeling burnt out; three days later, I got on the plane home with a notebook full of things I want to try.
Too many things, actually:
Where am I going to find the time to do any of this? I don't know. But I'm excited to try!
Thank you!
It was great to meet and spend time with: Briana White (Breeliciousbites.com), Mo Blum (MoWino.com), Ninette Dean (EatBakeTravel.com), Elizabeth Smith (easmith.net), Allea Grummert (Duett.com), Elisa Prout (KitchenBloggers.com), Becca Castillo (MyVinoRules.com), and Deanna King (AsianTestKitchen.com). (With apologies to everyone else I'm forgetting - I didn't take pictures of your name badges and get your social info…) Food people are the best people, and it was great to meet all of you.
Thank you to Visit El Paso and ¡Ah Chihuahua! for the great introduction to your cities. (Special thanks to Veronica Castro of Visit El Paso for the Chili Beans recipe - I'm going to try it soon, I promise.)
And, especially, thank you to Sarah Wohlner (SaltAndPepper.xyz), Tesheya Santos, and Zephyr Conferences for actually pulling off this conference after multiple attempts. You all did an amazing job, especially considering the circumstances you were working under.
I hope to see you all again next year. Thank you!