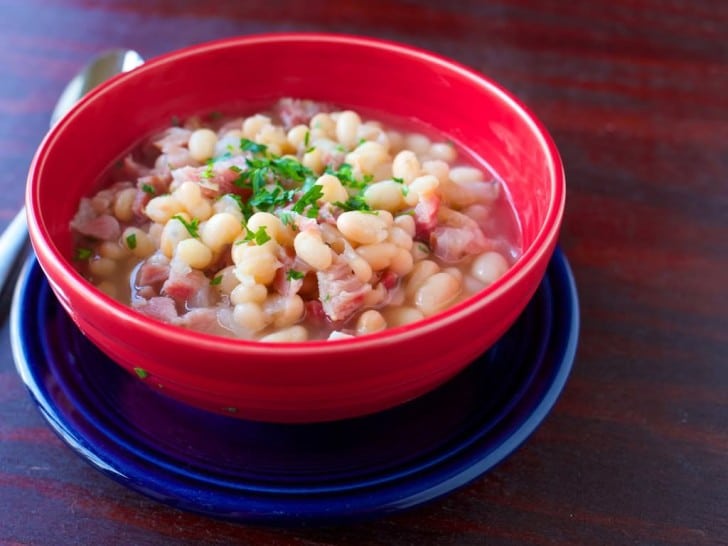 As we speak, I'm on the road to Washington DC. I've never visited our nation's capitol before, and I'm looking forward to touring the monuments, museums, and memorials.
And, of course, the food.
I've done some research, and I know I should try:
A Half Smoke at Ben's Chili Bowl
Pupusas (a local specialty of the Salvadoran community)
Ethiopian (another large local community)

I would love to eat US Senate Bean Soup in the Senate Dining Room, so I can compare it to my pressure cooked version. I didn't plan far enough ahead - you need a letter from your Senator to get in. Next time!
What should I eat in Washington DC?
Reading a bunch of "Top 10" lists gave me those suggestions - and a million others. There are so many choices, and I can't narrow it down. So, I'm asking my readers - where should I eat in Washington DC? Any local places I shouldn't miss? Or, any other food-centric suggestions? (We're going to be around the National Mall the whole time, so it helps if the suggestion is in the district.)
Leave your suggestions in the comments on this post, and thank you for any recommendations!