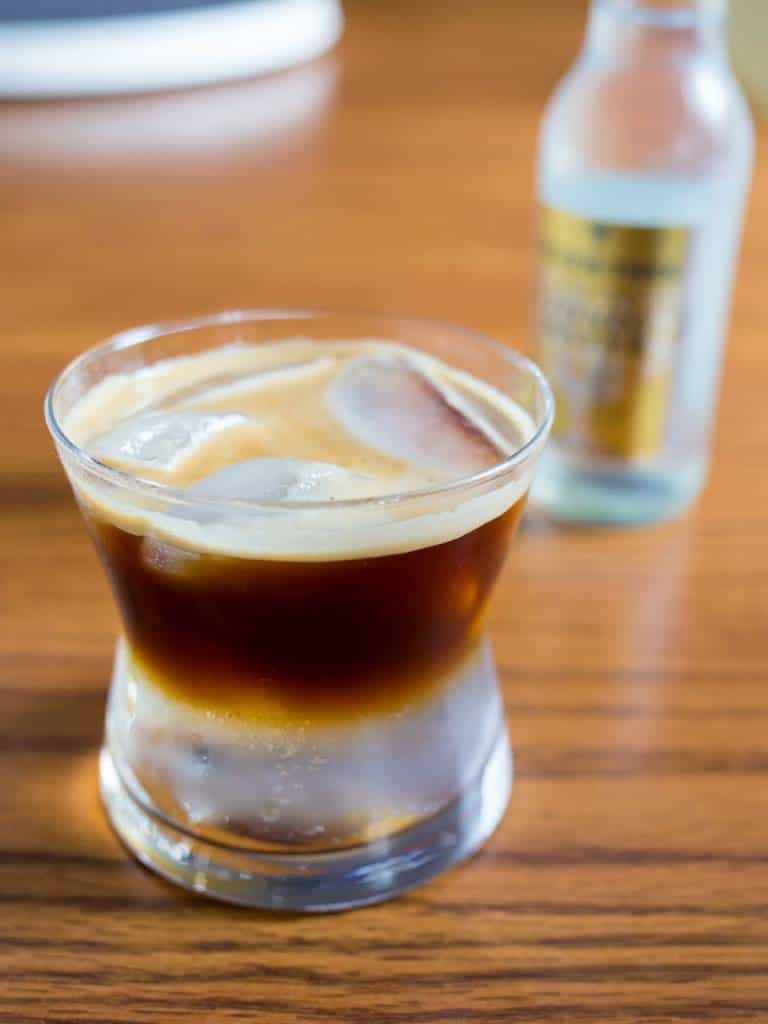 Intrigued / grossed out by this. RT @TastingTableNYC Meet coffee's new mate. Tonic water.
@Francis_Lam via Twitter
My first thought: Espresso and tonic water? No way. There's no way that tastes good.
My second thought: That's so weird, I have to try it.
It actually works! The bitter, roasted flavor of the coffee mixes with the sweet, spicy flavor of the tonic water. I tried it with the bottle of tonic water I had at home, and it was good; I went out and found the Fever Tree Tonic that Tasting Table recommends, and it was fantastic.
It was so good that I'm restraining myself. Writing this makes me want to go make another one right now, but I've hit my self-imposed espresso limit for the day. Four shots is enough, right?
If your coffee addiction started with something sweet (like cafe mocha at Arabica Coffee on Coventry back in the day), but your tastes have matured, try a caffè tonic.
Recipe: Caffè Tonic
Adapted from: Coffee Tonics are the New Iced Tonic
Prep Time: 5 minutes
Cook Time: 5 minutes
Equipment
Espresso machine (I depend on my Nespresso every morning)
Ingredients
Directions
1. Make the Caffè Tonic
Pour the tonic water into a glass, and fill with ice. Gently pour the espresso on top of the tonic water. Serve.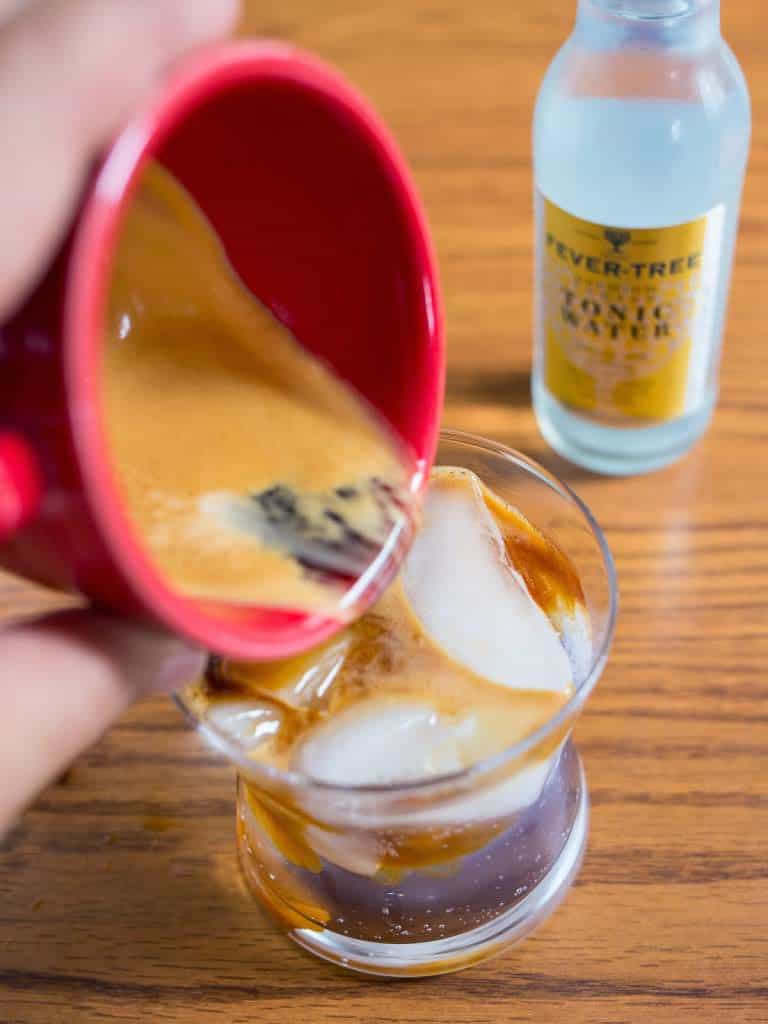 Notes
The espresso will float on top of the tonic - that's OK, every sip will give you a mix of both.
What do you think?
Questions? Other ideas? Leave them in the comments section below.
Related Posts
Mexican Hot Chocolate
Canning Jar Margaritas
Grilled Lemon Whiskey Sour
Enjoyed this post? Want to help out DadCooksDinner? Subscribe to DadCooksDinner via eMail or RSS reader, recommend DadCooksDinner to your friends, and buy something from Amazon.com through the links on this site. Thank you.