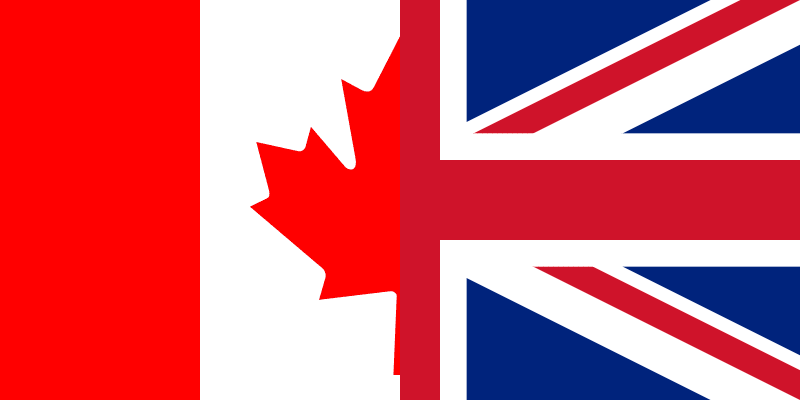 ---
FCC Notice: I am an Amazon Affiliate - anything you buy through my Amazon links will give me a small commission, at no extra cost to you. (You'll see why I'm disclosing this in a minute…)
---
[UPDATE 2017-11-26: Thank you to my Canadian and British readers! My affiliate accounts met the minimum sales numbers, and won't be closed due to inactivity.]
Hello! I apologize for this post in advance.
(Not a good sign - I'm already apologizing in the first sentence.)
If you are not from Canada or the UK, you can skip the rest of this post. I'll have more recipes and food thoughts next time. All you'll miss is the minutiae of a US based blogger trying to keep their Canadian and UK Amazon Affiliate accounts open.
Still here? Great! Welcome, Canadians and Brits! (Or people who care about the nuts and bolts of food blogging!)
The Big Ask
Canadian and British readers - I need your help. Can you do me a huge favor and order something through my Amazon links to the Canadian Amazon.ca store or the UK Amazon.co.uk store? (And, let me know if the links actually take you to your local Amazon store?) I need a minimum number of orders to keep those affiliate accounts open, and time is running out.
Details, Details
I'm an Amazon Affiliate - if you buy a kitchen gadget (or anything else) through one of the Amazon links on my site, I get a small commission, and it doesn't cost you any extra money. I like being an Amazon affiliate; It is one of the ways I earn money to keep the blog going.
Until very recently, I was only linking to Amazon.com in the US. Setting up the systems needed to switch links on the fly to all the different country-specific Amazon stores was a lot of work. (I'm in this to write about food, not work on my back-end blogging system.) So I went with where most of my traffic is, the US.
Blog Statistics: I apologize for the "US is the center of the world" talk - I know how annoying that is to non-US residents. But the vast majority of my readers, about 85%, come from the US. About 8% are Canadian, 3% are from the UK, 3% are from Australia, and the remaining 1% are spread out across the rest of the world.
A few months ago, Amazon made it easier for affiliates to link to country-specific stores. "Amazon OneLink" handles the link switching, directing people to their local Amazon stores. Great!
But...and there's always a but...I hit a snag:
I have to create a separate Amazon.ca and Amazon.co.uk affiliate accounts to make it work. Done! But...
Those accounts have a clause that I didn't notice: I have to meet a minimum number of sales in the first 90 days, or they'll close the account. And...
Amazon's OneLink code was not as plug-and-play as it seemed - it did not work at all with my old blog theme, and I was in the middle of getting the new one set up. Oops!
"That's OK," I thought, "My blog redesign is almost done. I'll wait and add in the code once things settle down." (I missed item #2 - the clock is ticking.) And then, I promptly forgot about it. Like I said - I'd rather be writing recipes.
That is, I forgot about it until a couple of weeks ago, when I got an email from Amazon.ca:
"Dear affiliate: You have no orders in your new account. We're sorry, but unless you meet the required minimum of 3 orders in the next 30 days, we're closing the account."
Yikes! I got my tech guy to set up the Amazon OneLink code. Then I thought: "3 orders? In a month? Plenty of time."
That was three weeks ago. I've got about a week to go.
I have two orders on Amazon.co.uk, and don't have any orders on Amazon.ca. The links are working properly - I can see the clicks through to Amazon.ca and Amazon.uk in their affiliate dashboards - but no one is actually buying things. Normally, that's no big deal. You don't feel like buying something? No worries. I understand. But, with the clock ticking down…I have to ask for a favor.
I hate asking, but I'm running out of time…
If you live in Canada or the UK, can you help me out? Click on one of my Amazon links (like this one here: Amazon!), and order something? It doesn't have to be big - the number of orders is what they care about, not the size. It will help me keep my affiliate accounts open, and help support my writing here at DadCooksDinner.
(And, a second thing...if you do order something through one of my links, can you let me know if OneLink works, and actually sends you to your local Amazon store? I have everything set up, and it looks like it's working, but I have no way to check it myself.)
Thank you, thank you, Thank You!
Mike Vrobel
DadCooksDinner.com