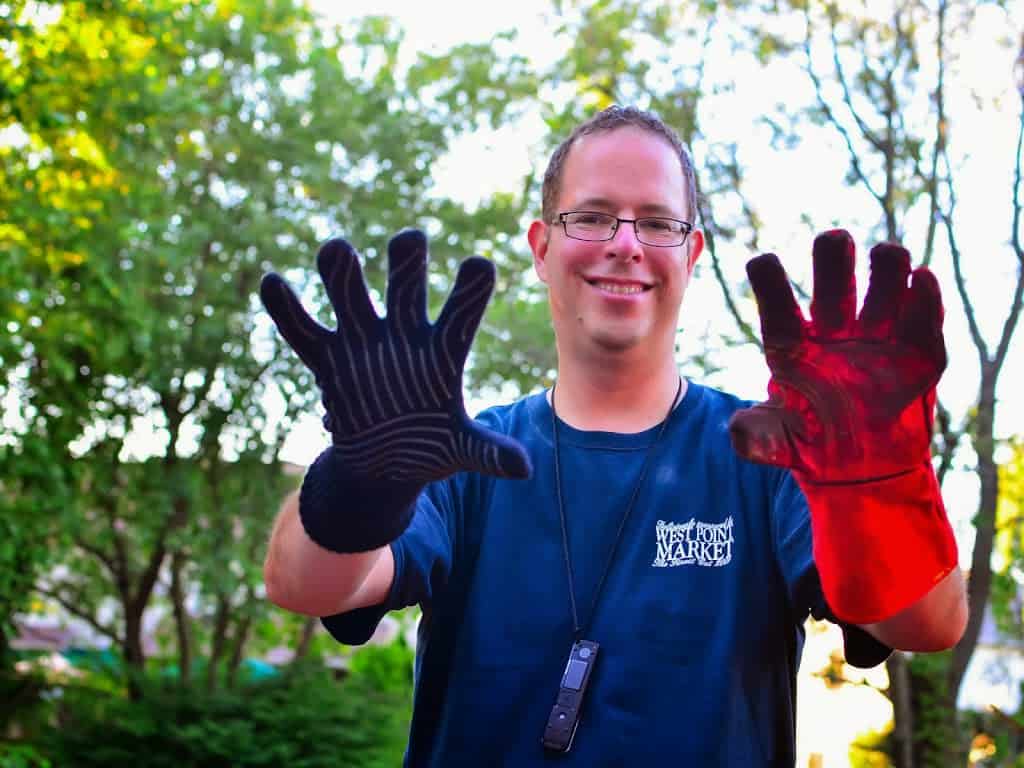 Support DadCooksDinner and do your Amazon.com Christmas shopping at the same time! If you go to Amazon.com through one of the links on this site, I get a small commission on anything you buy during that visit. Thank you for your support.
Looking for a gift for the has-everything grillmaster in your life? Someone like me, who can't resist a new grilling gadget? I have a few suggestions for you.
Heatproof knit grill gloves
Suddenly, there are lots of different gloves knit out of modern, heat proof fabrics - the Ove Glove, the Pit Mitt, and the Weber Premium Grilling Gloves pictured above. (These gloves are made from the same materials used in firefighting gear.) They have a snug fit compared to my old school leather welding gloves - see the picture at the top of the post. The lightweight gloves give me finer control with my fingers while still protecting me from the heat.
Salt Grilling Plate
Looking for a grilling trick that will impress even the most jaded diner? Preheat your grill with a salt block on the grill grate, then use the salt as a grilling surface. You can saute thin-sliced vegetables right on top of the block, and they pick up seasoning from the salt itself. (If you're looking for more ideas, check out the Salt Block Cooking book.)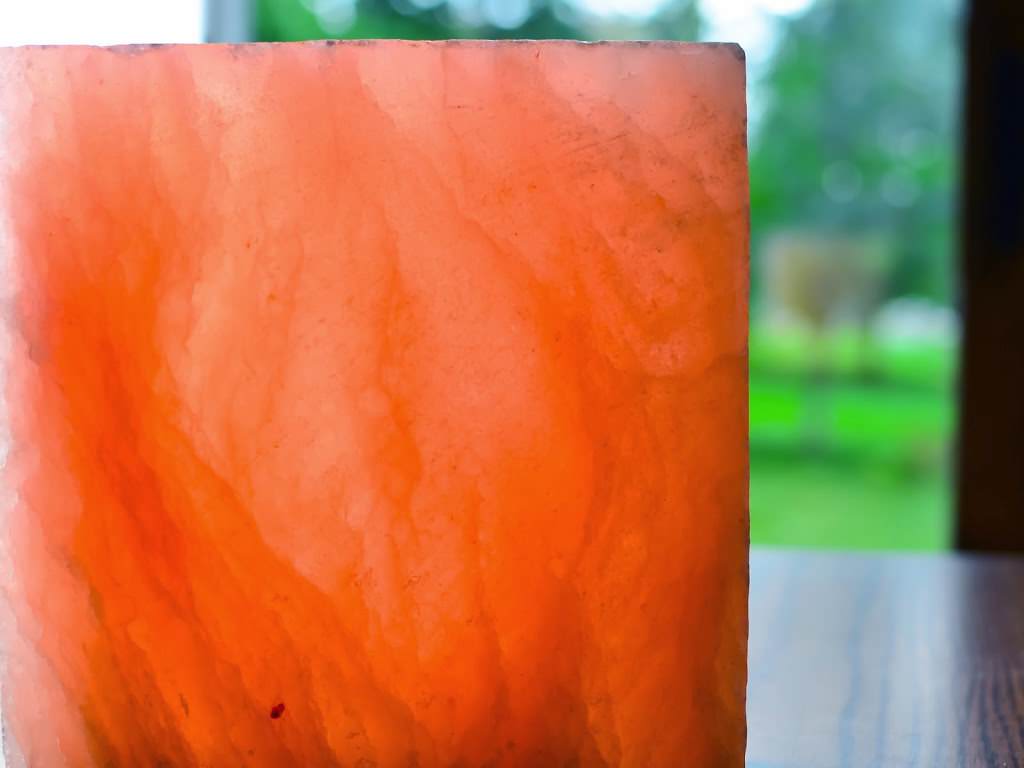 And they look really cool with backlighting
Weber Originals large grill basket
I love the oval shape of this grilling basket when I'm cooking on my Weber kettle. It fits snug against the round edge of the grill, leaving extra room on the grill grate compared to a rectangular basket.
Shredding claws
I keep eyeing these Bear Paw shredders. I use a pair of forks now, but, man, it sure would be nice to reduce a pulled pork to shreds with a few swipes of these claws. (While pretending to be Wolverine. You lookin' at me, bub?)
Temperature gun
A laser gun that measures temperature at a distance? This is so cool. I feel like I'm in a science fiction movie whenever I see one. Now, I haven't quite figured out why I need one, so the $250 price kept me away. Then they dropped to $60...still can't justify it. Now they're available for $15. Sold!
What do you think?
Other grilling toys you want to find in your Christmas stocking?
Enjoyed this post? Want to help out DadCooksDinner? Subscribe to DadCooksDinner via eMail or RSS reader, recommend DadCooksDinner to your friends, and buy something from Amazon.com through the links on this site. Thank you.