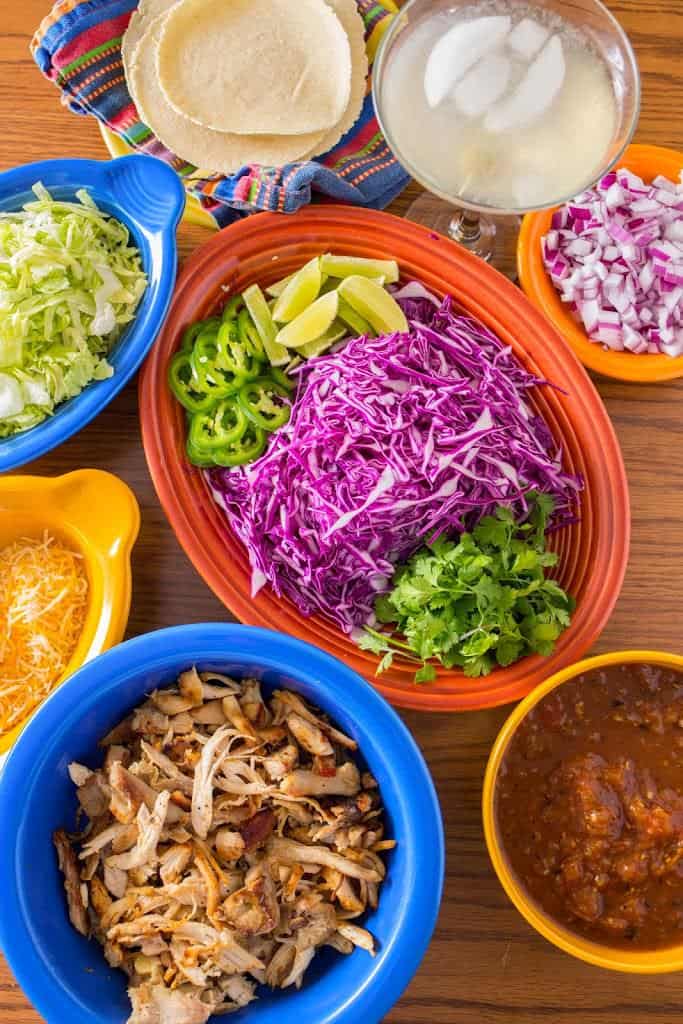 It's easy to cook celebration meals. They're fun! Working on a leisurely Sunday dinner, a cookout in the back yard with friends, or a holiday feast - these all remind me how much I love to cook.
Weeknight meals? Every night? They're a chore. Most weeknight dinners are about "have to", not "want to". After a long day at work…after basketball practice, violin lessons, and swimming…when everyone is tired, cranky, and hungry…or the kids want to go play with friends, and think dinner only gets in the way…

That's lot of inertia. The temptation is to sit on the couch, open a tasty beverage, and dial up a pizza delivery, so I can spend more time surfing the web.
I believe at the core of my being: dinner together, as a family, is what makes us a family. It matters to me, feeding my family to the best of my ability. It has to matter, or I couldn't overcome the inertia.
That doesn't mean every weeknight dinner is a gourmet meal. Cooking dinner on weeknights takes willpower, when my willpower is running low. So, I do what I can. A box of mac and cheese with hot dogs is better than fast food; lunch meat sandwiches and a salad are better than mac and cheese; a quick pan sauté with a side of steamed broccoli is better than lunch meat sandwiches…they're all on a continuum of better options than giving in to fast food (or fast casual) dining.
Dinner is hard work. It is a chore. It takes planning and effort. The good days are few and far between, and the bad days? Where dinner doesn't come out right, everyone is distracted, pushing food around their plates, not talking, and asks to be excused at the first possible moment? They suck.
On the good days? I get past the resistance keeping me on the couch, and start cooking. The rhythm of the kitchen takes over, and my monkey mind stops jumping around. Everyone comes together at the table, sharing stories from their days, building their favorite tacos, and we enjoy a meal with each other. And, as the kids clear the dishes, I realize - we did it, again. Another day together, as a family, at dinner.
Inspired by Cooking Isn't Fun, but you should do it anyway, by Tracie McMillan [Slate.com]. I read the story in the Best Food Writing 2013 anthology.
What do you think?
Why do you cook dinner? What tricks do you use to overcome the siren call of delivery pizza? Leave them in the comments section below.
Enjoyed this post? Want to help out DadCooksDinner? Subscribe to DadCooksDinner via eMail or RSS reader, recommend DadCooksDinner to your friends, and buy something from Amazon.com through the links on this site. Thank you.