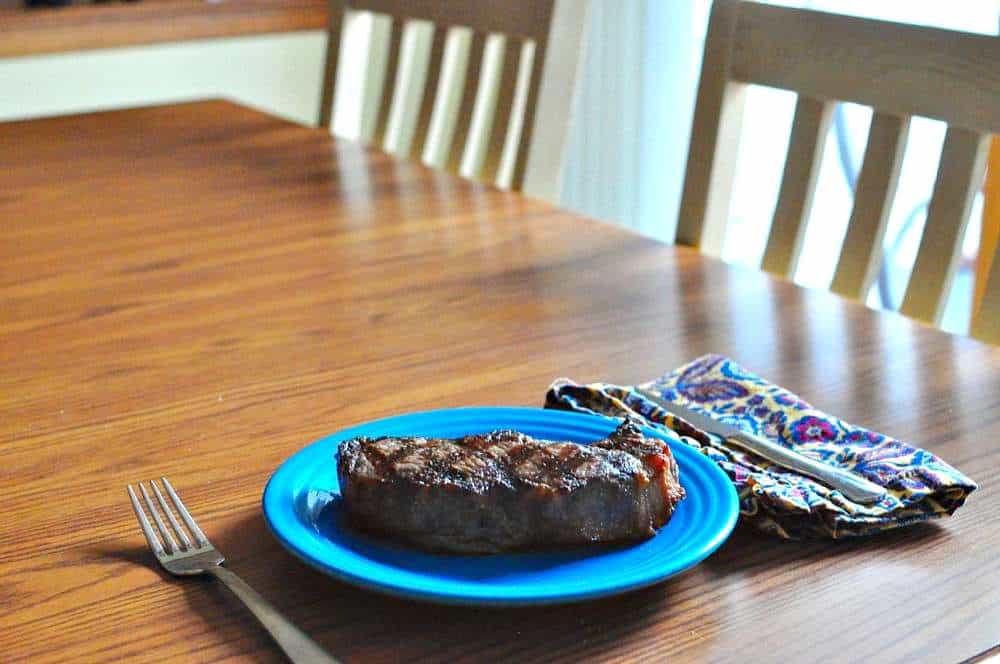 I'm all alone. What am I going to cook?
I just got back from vacation with my family. We had one glorious month, spent travelling the west coast, from Portland, Oregon down to Yosemite, California, with stops at Mt. St. Helens, Crater Lake, Crescent City, and San Francisco.
Of course, I ate my way down the coast. Khao Man Gai in Portland (heavy on the chicken livers), Pollo a la Brasa in Santa Rosa, Persian lamb kebabs in San Francisco. Wine country in Oregon (Willamette valley) and California (Sonoma valley). I could go on, but I'm probably boring you already. I gained ten pounds on the trip, even though we walked for miles every day. Just don't ask us to walk the Boy Scout Tree Trail again - the kids might start a mutiny.
Now Diane and the kids are gone, out to my family's summer cottage on Lake Erie. Diane is a high school teacher, and the kids are grade school aged, so they all have the rest of the summer off. I'm stuck at home, all my vacation used up.
The kids wanted to know why I don't get the rest of the summer off too. I don't know, kids. I don't know.
For the next two weeks, I'm cooking for myself. I'm used to cooking for five - what do I do when I have to cook for one?
I grill a steak. Salt and pepper only. That, and a glass of champagne, are dinner. I really should have a salad - or at least a vegetable side dish. It would be healthier, and I need to lose those ten pounds. But not tonight. Tonight, it's just me and some beef.


This is my meal. One steak, a glass of wine. I always make it the first night I'm home alone. It makes the house feel less empty, somehow.
*Tomorrow is a pot of chili. Nothing fancy, ground meat and beans, enough to freeze for lunches later in the week.
What do you do cook when you're cooking for one? Tell me in the comments below.
Post inspired by What We Eat When We Eat Alone by Deborah Madison - I read this book a few years ago, but this is the first time since then I've been cooking only for myself.