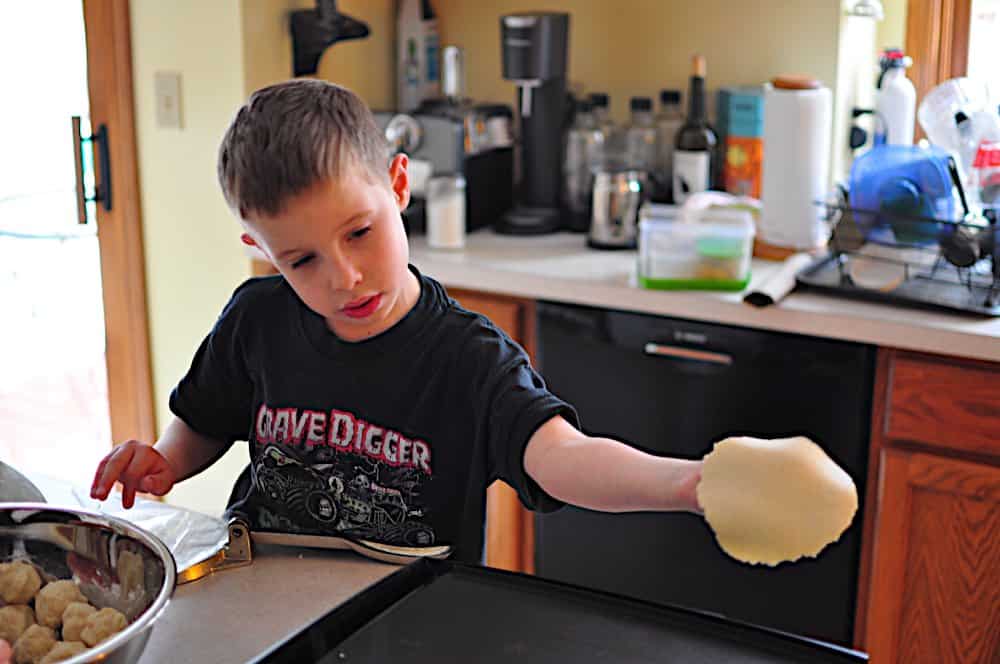 When I saw the headline What Grant Achatz and Alinea Have to Teach About Eating At Home on StayAtStoveDad, I had to check it out. What does molecular gastronomy have to do with cooking for your family? I love reading about all the wild, wacky ideas that Grant Achatz comes up with at Alinea...but I never imagined it as something that would affect how I cook for my kids.
The more I read the article, the more I found myself nodding in agreement. The line that really stuck with me was:
Achatz's approach to dining is to be kept in mind by parents who need to feed their children. He said that in planning dishes he likes to ask himself "What can we do that's really silly, to ultimately have some fun?" Now, that's the best advice.
[John Donohue, StayAtStoveDad.com]
How do we have fun with food? I get the kids involved with cooking. Or, I try to. Diane is good at this; the kids help her make tortillas all the time. She even has our youngest helping with the garden, and as a result he is much more likely to try one of "his" plants when we cook it.
I, however, don't have it so easy. I'm a control freak in the kitchen. To work around that, I picked out some "project meals" where the kids help with preparation. Over the last few months, the big hits have been:
The common thread? All are foods they love to eat, and they all involve wrapping a pre-made filling. I set our kitchen island up so the kids have space to work, give them a pile of wrappers and a bowl of filling, then stand back. Sure, there are some complaints about "this is hard, I'm not doing it right...", but with some gentle encouragement, and a little help, they get everything wrapped. (This is the hard part for my inner kitchen control freak.) No matter how messy it gets, they love eating the results.
*The simplest version is taco night. Set out a pile of tortillas and a variety of taco fillings, and let everyone make their dinner at the table.
So, what do you do to make your family meals fun for the kids? What do you do to get them involved? Let me know in the comments section, below.
Inspired by:
*Enjoyed this post? Want to help out DadCooksDinner? Subscribe using your RSS reader or by Email, recommend DadCooksDinner to your friends, or buy something from Amazon.com through the links on this site. Thank you!