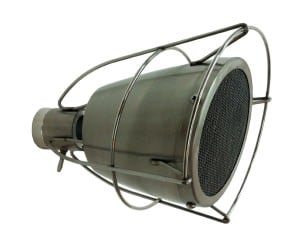 OK, this blog redesign? I love the way it looks, I love all the new tools I get with WordPress…but it is killing me. Have you seen the teaser poster for Avengers 2: Age of Ultron where the heroes are overrun by robots? That's how my weekend went.
To brighten my mood, I'm sharing a bunch of fun food links. Don't let technology get you down!
Searzall blowtorch attachment Dave Arnold (of Cooking Issues and the Booker and Dax bar in New York) made the ultimate sous vide accessory. It turns a blowtorch into an infrared burner that you can wave around in the kitchen. Oh, I wants it. I needs it! (Out of stock on Amazon? Nooo!) [Update 2014-02-14: Back in stock.1]
Sous Vide Beef Burgers at SolidGoldEats.com. Now, while I lust after a Searzall, my blog buddy Sara came up with a different solution. When she's done sous videing, she deep fries the meat. It's a great idea; she gets a gorgeous, even browned crust. But…deep frying is where I draw the line. It's on my recipe "Nope!" list. So much left over oil. So much spattering. I see deep frying? Nope. Nope, nope, nope. I move on to the next recipe. On the other hand…Sara's burgers look good. And her deep fried sous vide short ribs look fantastic. I may have to get over my fear of frying.
Why I hate Facebook, summed up in one cartoon: Why Facebook is a donut-stealing mobster that I hate hate hate [SheldonComics.com].
It's cold here in Northeastern Ohio. When I'm not fixing blog issues, I'm chipping away at the four inches of ice covering my driveway. (I have half of the apron cleared - now there isn't a foot drop from the iced driveway to the street.) I need soup, and this Sopa De Fideos (Mexican Noodle Soup) is just the thing. (Via MexicoInMyKitchen.com)
Speaking of inches of ice - I've been slacking on my grilling. It's easy to talk tough, but the snow is so deep on my deck that I get tired just thinking about shoveling. I haven't grilled in two weeks, and I'm getting stir crazy. Mike at AnotherPintPlease.com inspired me with his photo set: From around the grill. That and the 40°F temperatures today are inspiring me to get the deck cleared so I can fire up the grill again.
What do you think?
Questions? Fun food finds you want to share? Nasty remarks about Facebook, ice, or blog migrations? Leave them in the comments section below.
Enjoyed this post? Want to help out DadCooksDinner? Subscribe to DadCooksDinner via eMail or RSS reader, recommend DadCooksDinner to your friends, and buy something from Amazon.com through the links on this site. Thank you.