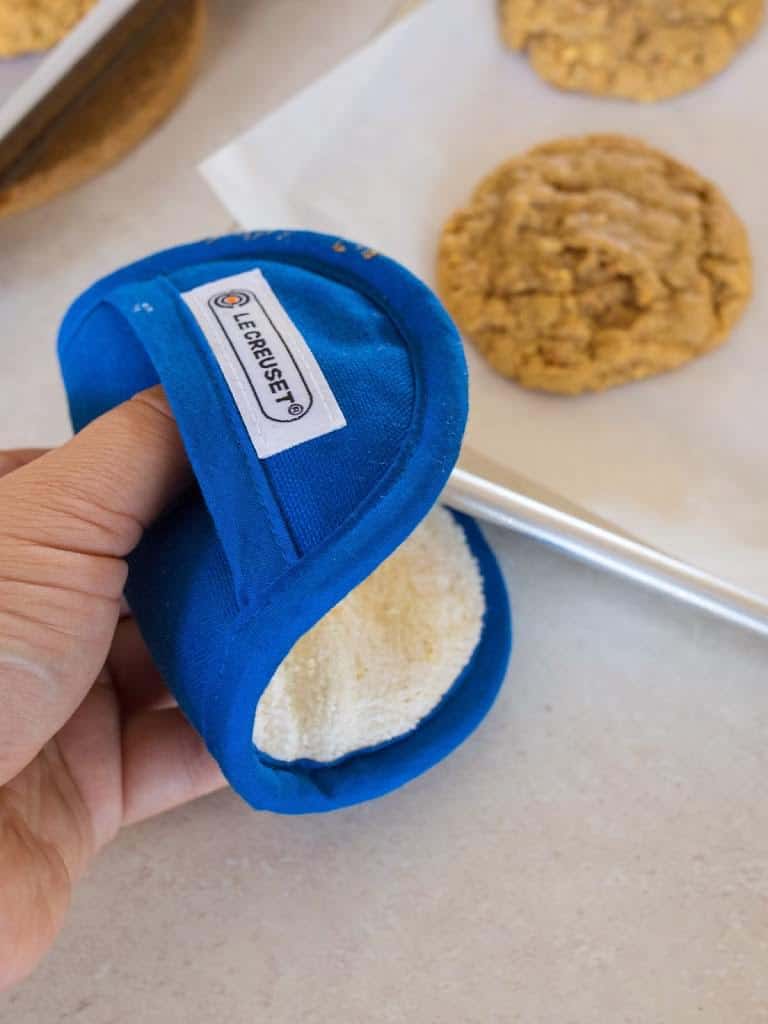 Fall is my favorite time of year. I overheat easily; I love weather that's just a little bit cool, crisp enough that I'd consider wearing a jacket.
To celebrate the first day of autumn, here are five things I'm enjoying now…with a bonus food quote from my twitter feed:
RT @FJsWorld: "My doctor told me I had to stop throwing intimate dinners for 4 unless there are 3 other people." - Orson Welles #FoodQuotes
— Mike Vrobel (@DadCooksDinner) September 12, 2014
Five Fun Food Finds September 2014
(Picture at the top of the page.) These pinch potholders are the perfect size - big enough to protect my hands, small enough to make it easy to grab a pan, sheet, or pot full of stew. I bought them earlier this year, and I rustle through a drawer full of potholders to find these little guys.
My Ohio grilling blog buddy Mike Lang posted these on Weber's blog a few weeks back. I have this recipe bookmarked for tailgating parties this fall.
From Daniel Gritzer at SeriousEats.com - Store tomatoes in the refrigerator? Everything I know is wrong!
From Jason Logsdon at ModernistCookingMadeEasy.com. Sous Vide stew? Everything I know is wrong…again! [h/t SousVideSupreme.com blog]
5. Jacques Pepin bones out a Chicken
Intellectually, I know Jacques Pepin is a master of technique. I own his Techniques book, after all. And then...I watched him debone a chicken. This video left me weak in the knees. Now, I'm no amateur - I can section a chicken pretty quickly - but he can remove ALL THE BONES from a chicken faster than I can cut it into pieces.
What do you think?
Questions? Other fun food finds you want to share? Leave them in the comments section below.
Enjoyed this post? Want to help out DadCooksDinner? Subscribe to DadCooksDinner via eMail or RSS reader, recommend DadCooksDinner to your friends, and buy something from Amazon.com through the links on this site. Thank you.