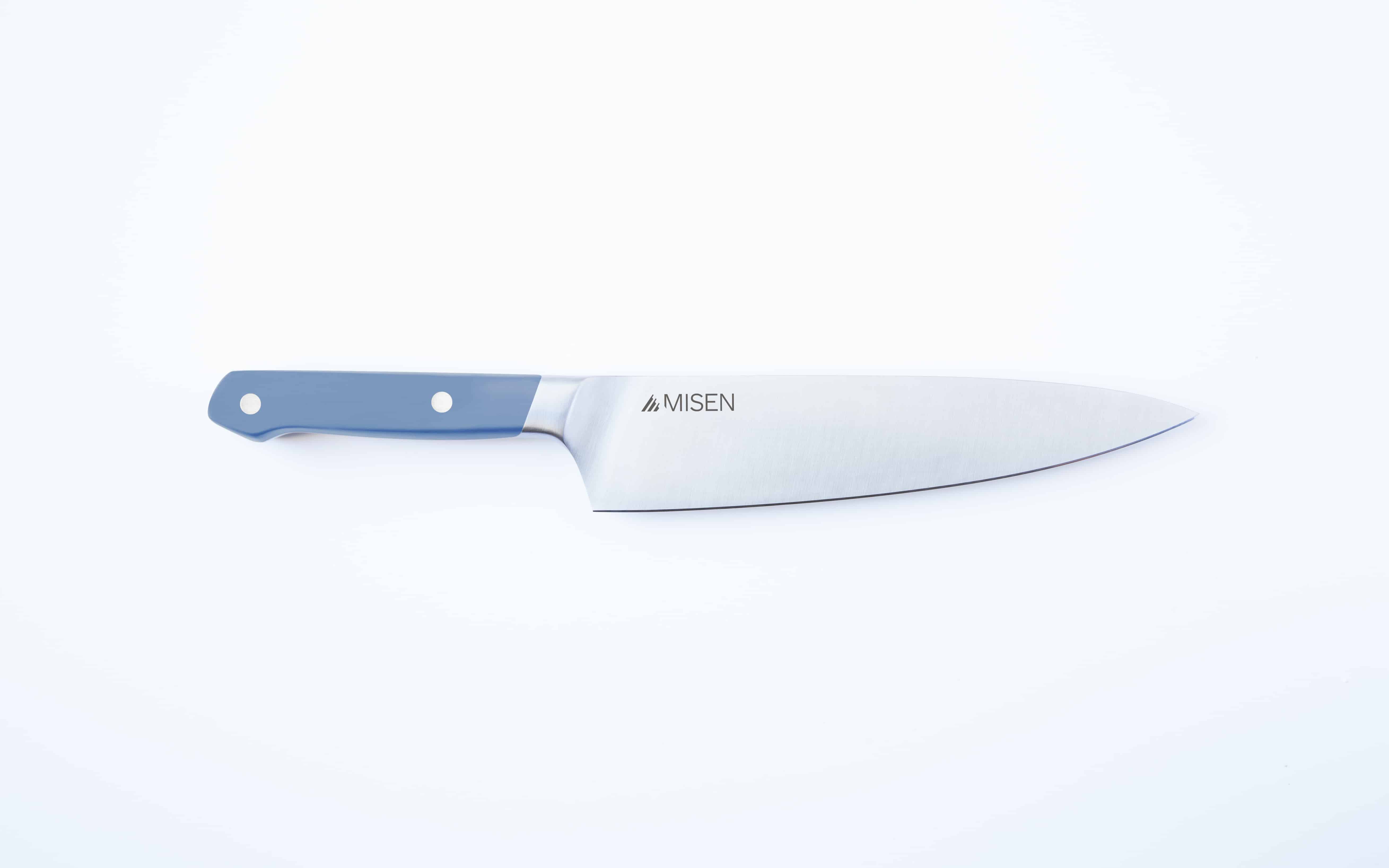 1. Misen Chef's Knife at Kickstarter
The guys at Misen are designing a great chef's knife at a reasonable price. They let me take a look at their Kickstarter ahead of time, and I'm itching for it to go live - I'm ordering one (with the blue handle!) as soon as the Kickstarter opens.1Now, the usual knife warnings apply - knives are a very personal item, and you need one that feels good in your hands - but I love the way this one looks, and the price is right. Check it out:
Misen: Cook Sharp [kickstarter.com]
2. Mesquite - Threat or Menace?
Daniel Vaughn at Texas Monthly has a great explanation of mesquite as a smoking wood. Why is it so popular in Texas…but so unpopular with famous Texas pitmasters? Read on:
Smoking with Mesquite: The Arc of a Pest's Popularity
3. Kenji Alt - The Food Lab Cookbook
I know, I know. I talk about this book ALL THE TIME. But today is yesterday was the official release date, so I have to mention it again. I got my copy a little early, and already I'm in love. Kenji's explanation of the difference between temperature and specific heat is the best I've ever read. 2Specific heat? That's why you can stick your hand in a 250°F oven and think "hmm- that's warm", but would never dunk it in a pot of 212°F boiling water, because of the burns. Water has a higher specific heat than air, and transfers heat faster. Eventually, your hand would burn in the oven…but it would take a long time. Order on Amazon here:
The Food Lab Cookbook [Amazon.com]
4. GIR Spatula
While we're talking about ordering stuff on Amazon3Standard disclaimer applies: ordering through my Amazon links gives me a small commission, and supports DadCooksDinner. Thank you![/footnote], here's my new favorite kitchen tool: the GIR Ultimate 11 inch all silicone spatula. (Thanks to The SweetHome for the tip.) Easy to use, easy to clean, heatproof, and available in a rainbow of colors. (Mine are red and tangerine).
GIR Spatula [Amazon.com]
5. My guest posts on Weber.com
Not to toot my own horn,4Totally tooting my own horn. but I've been writing guest posts about rotisserie grilling for Weber.com's blog. Check out:
Rotisserie Onions
Rotisserie Pineapple
Rotisserie Drip Pan Potatoes
Bonus: Mike's Night at the Grill
No, the other Mike...freind of the blog Mike Lang from AnotherPintPlease.com shot this fantastic video for Weber:

What do you think?
Questions? Other ideas? Fun food finds I missed? Leave them in the comments section below.
Enjoyed this post? Want to help out DadCooksDinner? Subscribe to DadCooksDinner via eMail or RSS reader, recommend DadCooksDinner to your friends, and buy something from Amazon.com through the links on this site. Thank you.