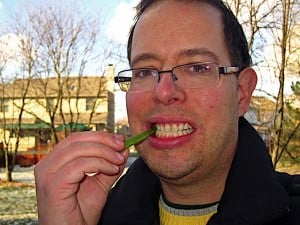 Self portrait: "Are the green beans done?  It's freezing out here!"
Check out my guest post on Black Iron Dude: Grilled Green Beans.
*[BlackIronDude.blogspot.com] is highly recommended, and not just because he let me loose on his blog.  I love reading about his obsession with cast iron cookware.    Trust me, I know obsession.