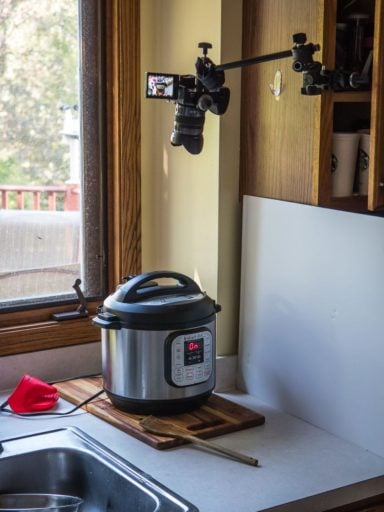 A quick programming note: you may have noticed the time-lapse videos embedded in my last few pressure cooker recipes. I'm making an effort to do more videos; they are becoming more and more important to food blogs, and my current pace of one video every six months is just not cutting it.
My goal is a Time Lapse Tuesday video every week…for the forseeable future. I'm playing with the time lapse setting on my camera, picking out theme songs, and wrestling with learning how to use my video editing software. It's a lot of fun, and a new challenge.

My Time Lapse video playlist - more to come.
As always, the recipes will be here on DadCooksDinner, with the video embedded in the recipe post. If you want to follow along with the videos themselves, please subscribe to my YouTube channel.
Thanks, and see you next Tuesday with a new recipe and video!