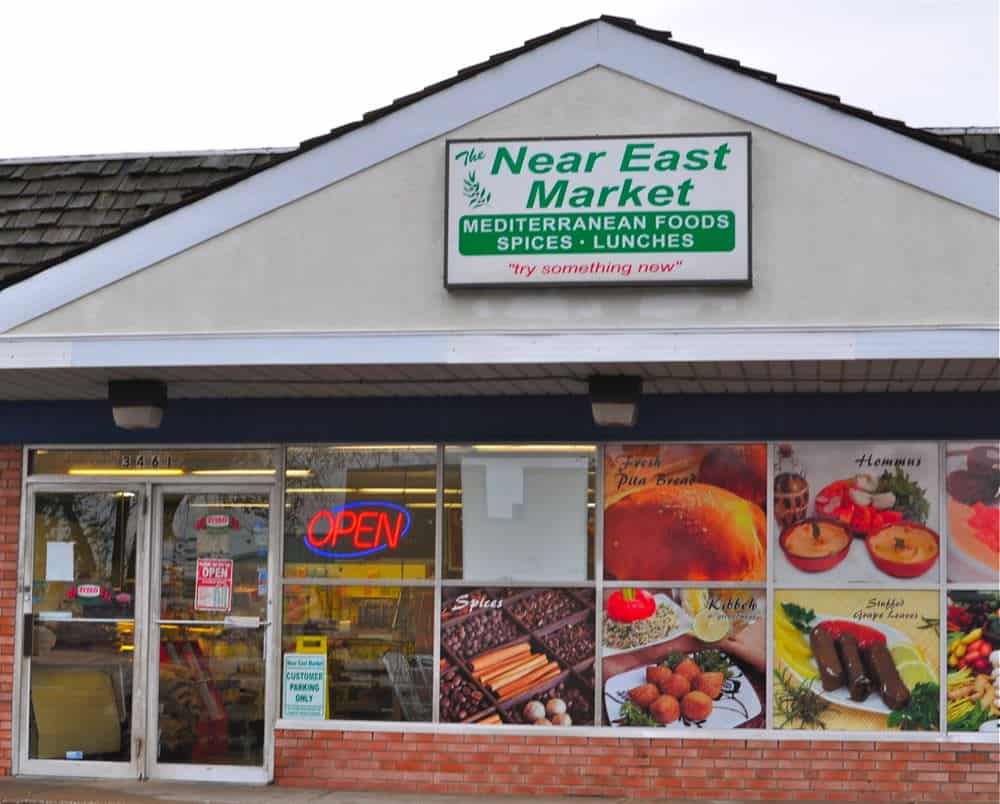 *My Road Trip posts focus on stores that a home cook will enjoy in the Akron area, my home town. If you don't live in Northeast Ohio, seek out your own local ethnic and gourmet markets. You can travel around the world without leaving your city!
The Near East Market in Cuyahoga Falls is an interesting mix of Southern Mediterranean, Middle Eastern, and Indian ingredients. In this one small grocery store, you can travel from Marrakesh to Mumbai without leaving the aisle.
Looking to make hummus, kebabs, or a curry? Visit the Near East Market to stock up.
*Special thanks to the anonymous commenter who suggested I pay them a visit.
Near East Market
3461 Hudson Drive
Cuyahoga Falls, OH 44221
(330) 475-0538
Hours: Monday-Saturday 10AM to 8PM, Sunday: 10AM to 5PM
My Top 5 list of favorite things they sell:
1. Exotic spices: I love the spice section, from the familiar (ground coriander) to the exotic (sumac, zatar). They also have the most complete line of Patak's curry paste that I've seen in our area.
2. Dried beans: From the Eastern Mediterranean to India covers a lot of different beans. Kidney beans, chickpeas, lentils of every size and color.
3. Pita bread: I'm used to two varieties - white and whole wheat. Near East Market has pita bread in all different shapes and sizes.
4. Deli and meat: Need some cubed lamb for a tagine? The refrigerated and frozen meat section is small, but has a good selection for Middle Eastern cooking, with an emphasis on beef and lamb. How about some pre-made tabbouleh, or stuffed grape leaves? They have a deli counter filled with pre-made Middle Eastern specialties.
5. Real kebab skewers: These flat skewers are roughly two feet long and ½ inch wide, with wooden handles. They were practically swords! I have to have them. There's lamb that needs to be kebabed in my future.
Related posts:
*Enjoyed this post? Want to help out DadCooksDinner? Subscribe using your RSS reader or by Email, recommend DadCooksDinner to your friends, or buy something from Amazon.com through the links on this site. Thank you!