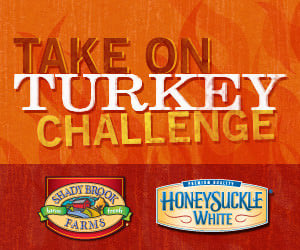 Voting is now open in the Honeysuckle White Take On Turkey Challenge. Since the results are entirely based on internet voting, how could I lose?
I'm going with the shameless approach:
Vote for me! Vote early and vote often, even if you're dead!* Please?
*Yes, I learned a few tricks on my Chicago vacation. why do you ask?
Here's the link:
http://www.honeysucklewhite.com/TakeOnTurkey/
Thank you!
Related posts:
Recipe: Rotisserie Turkey Legs, Brined and Honey Basted
Video: Rotisserie Turkey Legs