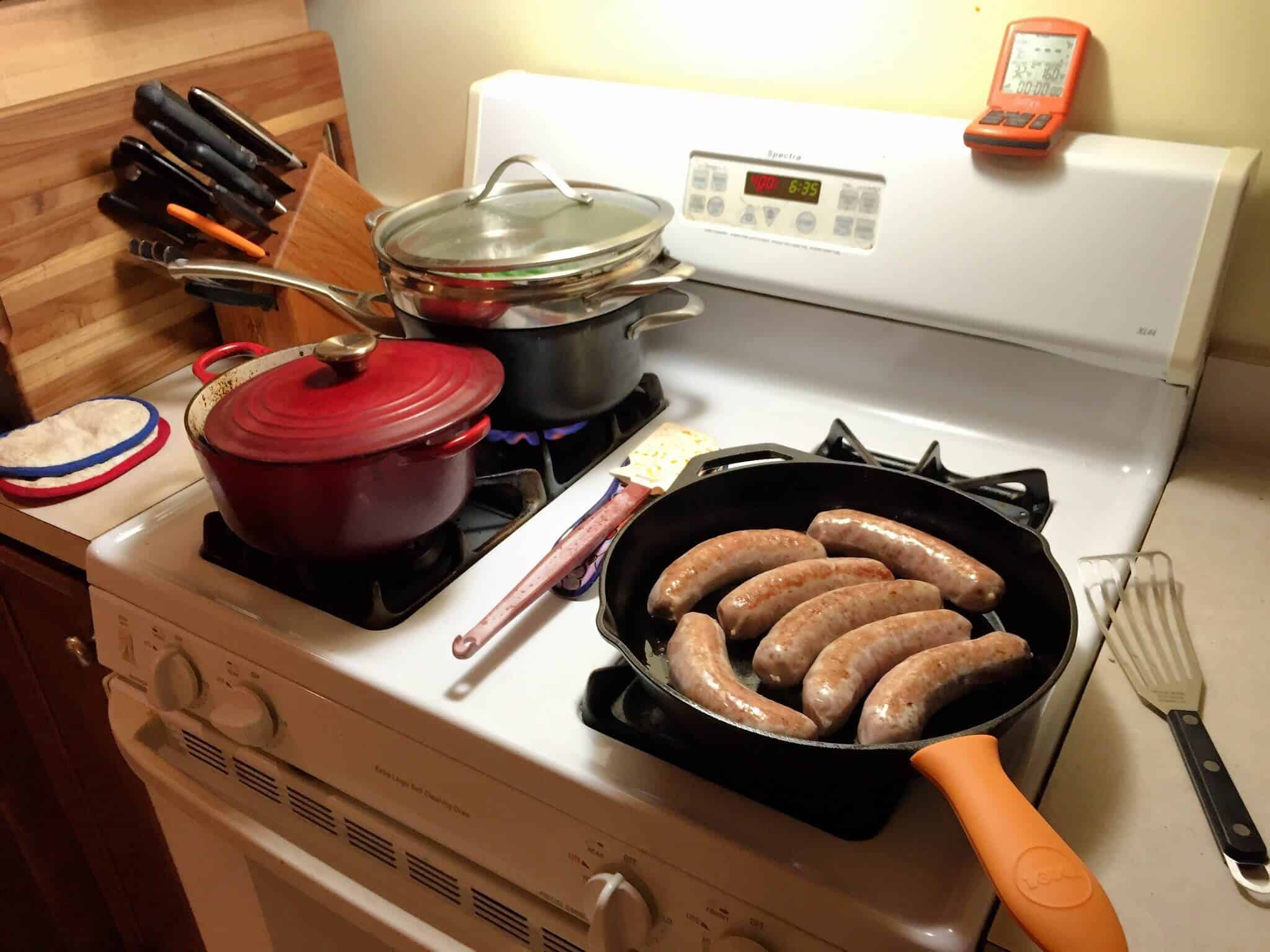 I'm sorry for all the duplicate posts in my feed and emails this week. My blog move hit another pothole; on Monday something renamed hundreds of my posts. I didn't notice until last night, when I was asked about the Not Found errors that were all over Dad Cooks Dinner.
I had to restore from an early Monday morning backup; all the comments since then are gone, and I had to re-enter the Why Use Cast Iron post. (That's why, if you get my emails, you're getting the cast iron post again today.)
This is probably not related to a different problem - I had a RSS feed issue caused by a Pinterest plugin. When I fixed that ine the result was a bunch of duplicates from last week on Facebook and Twitter. 1It turns out that double posting on social media was an effective social media strategy. The duplicate posts got more Likes and Retweets than the originals.
Again, my apologies for all the duplicate posts. To make up for it: Here's a bonus PicOfTheWeek of our Sunday Dinner, simmering, boiling, steaming, and frying on the stove.