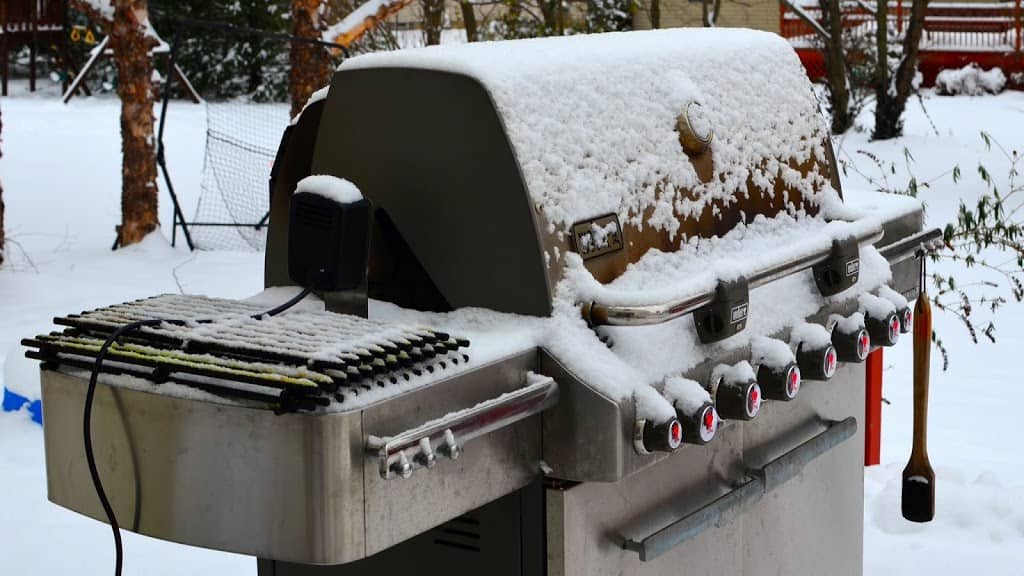 I'm feeling sorry for myself.
I just got over the stomach flu. It wiped us out for about a week, and my stomach is still uneasy. I'm cooking based on how easy it is to get dinner done, not how excited I am about eating.
The grill is covered with snow. On a deck covered with snow, that I don't want to shovel.
The sun sets at 5PM, making all my blog pictures look awful, because I need to use artificial light. And that's on the one day a week when I get to see the sun, and it's not gray and overcast.
Seasonal affective disorder is setting in. The excitement of the holidays, and a white Christmas - it's gone. Now it's just cold and dark.
My new cookbook isn't flowing. I'm way behind schedule. It's a grilling cookbook, and the grill covered with snow is holding my recipe testing back…but not as much as my own procrastination. I'm supposed to get up at 5:30AM every morning, so I can get my writing in. I keep turning off the alarm clock, rolling over, and going back to sleep.
I'm trying to lose weight, and the diet is boring me already. I want starch, potatoes, fatty food, even though I know I shouldn't. (Though this is the only good part of the stomach flu - losing weight was easy for a couple of days.)
I'm overwhelmed. I want to crawl under the covers and hibernate until spring. And I feel guilty about feeling sorry for myself, so it is a cycle that feeds on itself.
I know these are all first world problems. I appreciate all of you, reading what I write, leaving comments, sending me email. It keeps me going.
But, man, I hate this time of year.
How about you? How are you surviving the winter? Talk about it in the comments, below.
Enjoyed this post? Want to help out DadCooksDinner? Subscribe to DadCooksDinner using the RSS or Email options on the right, link to this post from your blog, recommend DadCooksDinner to your friends, or buy something from Amazon.com
through the links on this site. Thank you.