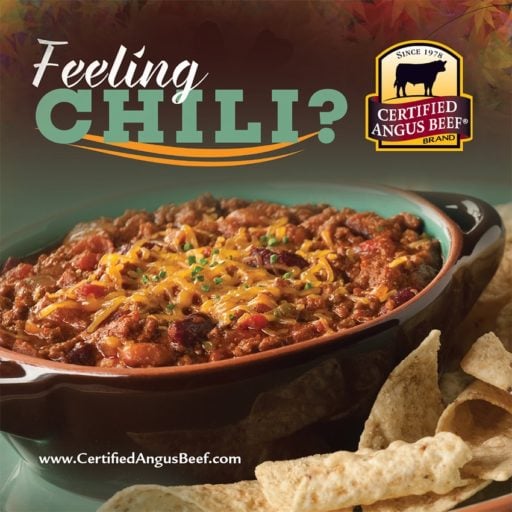 ---
Special thanks to my friends at Certified Angus Beef® Brand for sponsoring DadCooksDinner.
Score Big with Chili and Game Day Appetizers!
Don't miss Certified Angus Beef® brand LIVE on Facebook this Thursday, Feb. 2 at 12:30 p.m. Eastern. Chef Michael Ollier and friends will share chili ideas and beefy appetizers for the big game. He'll also announce the winner of the brand's #BestBeef Virtual Chili Cook-off.
---
"...and friends..." means me! I'll be broadcasting live on Facebook from Wooster, OH - home to Certified Angus Beef - and we'll be talking about chili, my first great culinary love.
Stop by Certified Angus Beef's Facebook page on Thursday, Feb 2, at 12:30PM EST to watch my Facebook Live debut - or check it out later; the replay will be in their Videos section.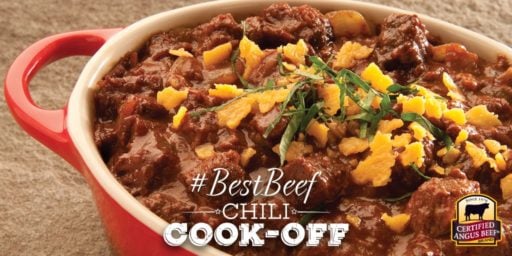 Also, you still have a couple of days to enter the Instagram chili cook-off:
---
There's still time to enter your homemade chili in the #BestBeef Chili Cook-off! Just post your chili photo on Instagram with hashtags #BestBeef and #certifiedangusbeef - enter by Wednesday, Feb 1(at 11:59pm ET). A winner will be chosen during the Certified Angus Beef ® brand's Facebook LIVE on Thursday, Feb. 2 at 12:30 p.m. Eastern.
---
Thanks, everyone, and see you live on Thursday!