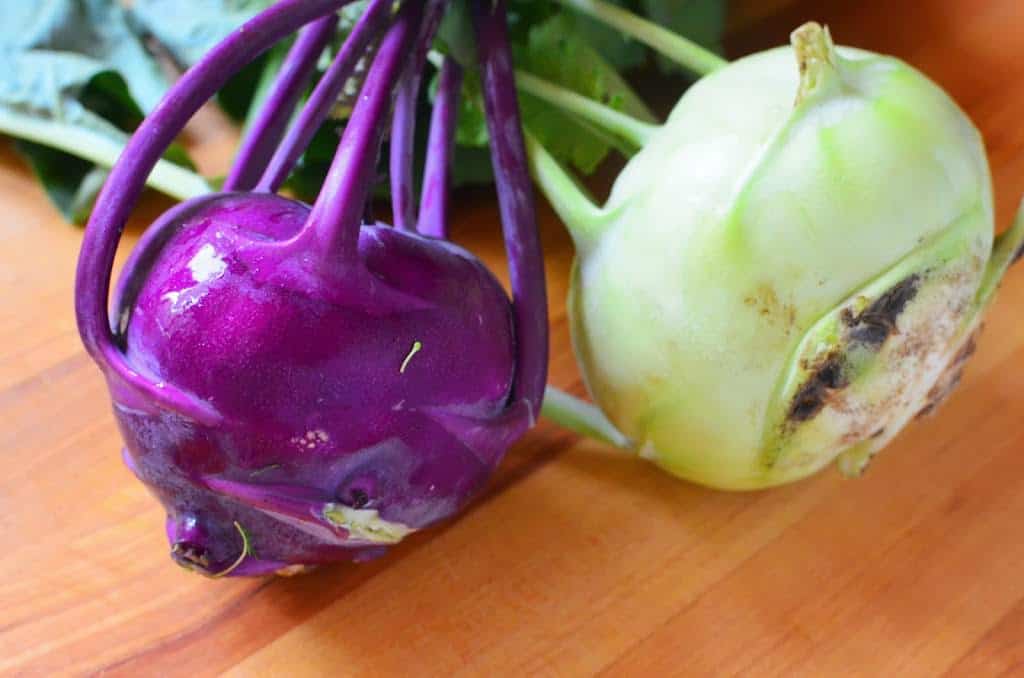 I'm digging through my CSA box, seeing what I got this week. Swiss chard - sweet! First bunch of the year! Big head of romaine lettuce - that's a Greek salad. Snap peas - stir fry, here we come.
Then I see it. Kohlrabi. Two bulbs, one red, one green. My stomach sinks. Darn it, what am I going to do with two bulbs of Kohlrabi?
I'm going to ask my readers, that's what I'm going to do.
My only recipe takes advantage of Kohlrabi's crunch and turns it into a slaw. I peel it, grate it or slice it thin, and toss it with a vinaigrette dressing.
What do you do with Kohlrabi? How do you cook and serve it? Please leave your ideas in the comments section at the bottom of my blog.
*Enjoyed this post? Want to help out DadCooksDinner? Subscribe to DadCooksDinner using the RSS or Email options on the right, recommend DadCooksDinner to your friends, buy something from Amazon.com
through the links on this site, or donate through my tip jar. Thank you.