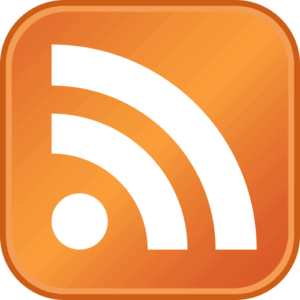 Welcome to "Housekeeping Week" on DadCooksDinner. I have a list of non-food topics to discuss. Rather than trickling them out, I'm publishing them all this week...kind of like ripping off a band-aid. Thursday will be back to normal, with a recipe post.
TL;DR version: If you follow DadCooksDinner through a RSS reader, my feed is moving to feeds.feedblitz.com/DadCooksDinner.
Don't know what an RSS reader is? We're done here, you can move along.
...Still reading? OK, here we go...
Google Reader? No. No! Anything but that...
A moment of silence for the demise of Google Reader, my front page to the web. I have hundreds of feeds in it: food and technology, sports and politics, news and humor. Everything I follow on the web I follow through my RSS reader - and for years, that has been Google Reader. No more.
Why? Why?!? WHY?!?!? deep breath. OK, I think I can continue.
Beyond my addiction to Google Reader, I have concerns directly related to DadCooksDinner.
FeedBurner is Doomed. Dooooomed!
I depend on Google. A lot. DadCooksDinner.com is hosted on Blogger, google's blog publishing site; Blogger is also my blog editing software. My email is through Gmail. I think both of those are safe.
But, my RSS feed and email subscriptions run through FeedBurner, and I can see the writing on the wall. Feedburner will be the next to go. Google shut down advertising on FeedBurner, the analytics have been crashing intermittently. Feedburner is not being supported. It's just a matter of time before it gets the axe.
I moved my blog feed. If you follow me through email, you've probably noticed a change in formatting - that's my new feed service. If you read through RSS, you have to subscribe to my new feed:
Tomorrow, I'm going to flip the switch to start forcing people from my old feed to the new one. Please update the feed in your RSS reader if you want to continue reading.
For my readers who have no idea what an RSS feed is, don't worry. If you don't know what it is, you don't have to worry about it.
What about me, and other small bloggers?
Half of my subscribers follow my blog through Google Reader. What is this going to mean for my blog traffic?
Google Reader is how I track smaller blogs, ones that post a few times a week or month, instead of a few times an hour. I can't be the only one who does this - what's going to happen when it's more difficult to follow smaller blogs?
Enough whining. What am I doing about this?
I'm a Mac guy, so I've been using Reeder on my iPad. It synced with Google Reader, and I love their iPad interface. The Mac version of the software is nice, and they've promised to come up with a replacement for Google Reader before it shuts down. My problem is, while I'm a Mac guy at home, I'm a PC guy at work. I need a reader with a web front end, that syncs across multiple platforms and computers.
I switched to Feedly. They made migration easy, and I love their web reader's list mode.
But the iPad version of Feedly doesn't have list mode. It only works in this awful magazine layout mode, with different sizes for different posts. I can't flip through each post, scanning the headline one at a time, like I could with Reeder. Feedly has multiple posts scattered across the page, and it slows me down to have to scan each of them.
I'm still looking for an ideal solution. So a question for my readers:
If you're a RSS addict (like me), what are you switching to? Talk about it in the comments section, below.
And don't forget the new feed:
http://feeds.feedblitz.com/DadCooksDinner