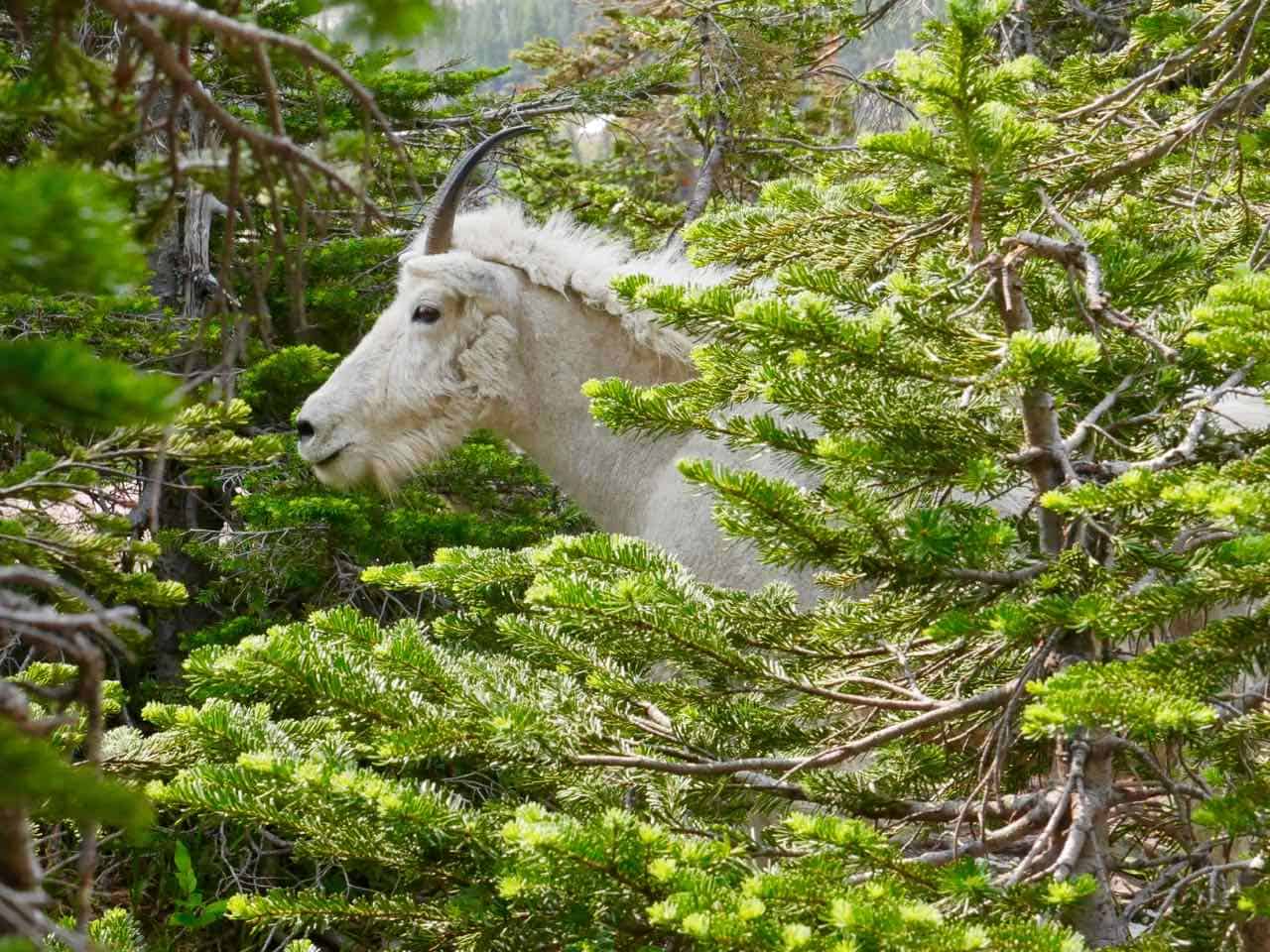 I am writing this from part two of my vacation, at my family's cottage on Lake Erie.1The mountain goat is from part 1 of my vacation, while visiting Glacier National Park. No, we don't get mountain goats in Ohio. It's probably good for me to disconnect for a while - no wi-fi, spotty cell phone coverage - but as a food blogger who loves grilling, I feel like I'm missing Prime Time.2I'm a blogger. Internet connectivity is like air - without it, I start gasping and my eyes bug out. Kind of like Arnold in the Martian atmosphere at the end of Total Recall. Here are some great posts from the last few months to keep you entertained while I sip a delicious beverage and watch the sun set over the lake.
1. ChefSteps: A Complete Guide to Sous Vide Packaging
Whenever I post a sous vide recipe, I get questions about the safety of cooking in plastic. Is it safe? With the plastics used for vacuum bags (and freezer zip-top bags), at sous vide temperatures, yes, it is safe.3At higher temperatures, like when my microwave melts one of my plastic storage containers while defrosting? That's where it gets iffy. For more details, see this fantastic guide from ChefSteps, answer questions about all sorts of sous vide packaging:
2. Weber Blog/Mike Lang - Rotisserie Grilling for Entertaining
Friend-of-the-blog Mike Lang of AnotherPintPlease.com is guest blogging at Weber. You know me and rotisserie - how could I resist his Rotisserie Grilling for Entertaining post?
Bonus! My Weber Blog posts
Mike isn't the only Mike around here guest blogging on Weber.com:
3. Grillocracy: 10 Simple Hacks to Help Step Up Your Grilling Game
I met Clint at Certified Angus Beef's #GrillTalk class; here he is with ten great grilling tips. My most used one is #2, create a grilling brush with herbs, and I plan on trying some of the others, especially #4, grilling fish on slices of citrus.
4. MexicoInMyKitchen: You say Skewers… I say Alambres!
Mely is another friend-of-the-blog from Twitter; here are her gorgeous ribeye kebabs:
5. Hell's Handle Perforated Spatula
Dad! That's a bad word!
My kids are scandalized by my new grill spatula - but I like it so much that I don't care. I prefer the 8" by 3" perforated turners for flipping my burgers, and the handle on this spatula feels right in my hand. (Plus, the handle is rated up to 450°F, no small thing when I'm working on a hot grill.)
Bonus: Dad Spotlight podcast
Tooting my own horn again: When Chris Lewis and Don Jackson asked me to do a monthly "Cooking for Dads" segment on their Dad Spotlight podcast, I jumped at the chance. Check me out on Episode #2, talking about 4th of July grilling, and Episode #9 (I think - as I wrote this, it hasn't posted yet), talking about quick weeknight meals at the last minute.
What do you think?
Questions? Any fun food finds I missed? Leave them in the comments section below.
Enjoyed this post? Want to help out DadCooksDinner? Subscribe to DadCooksDinner via eMail or RSS reader, recommend DadCooksDinner to your friends, and buy something from Amazon.com through the links on this site. Thank you.