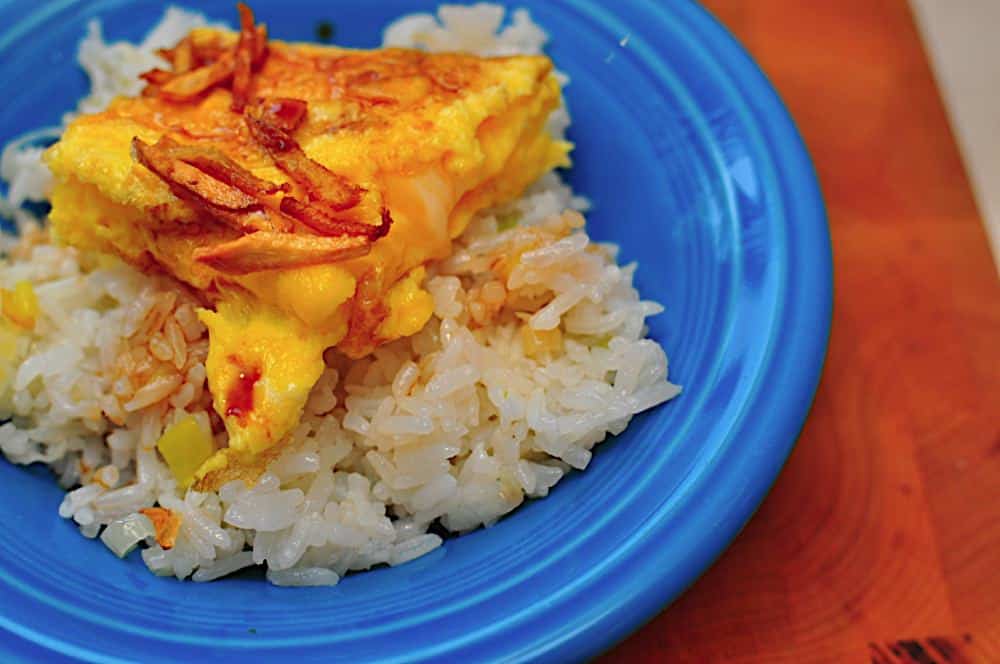 I'm a fan of Mark Bittman's Minimalist column in the New York Times. His best recipes seem to be inspired by working with professional chefs. Mark combines his knack for stripping a recipe down to its minimalist essence with the flavor combinations that the chefs have painstakingly developed.
His work with Gary Danko produced his baked mustard chicken thighs recipe, which is in heavy rotation at my house. And no-knead bread, made with Jim Lahey, was an sensation on the Internet, and deservedly so - it revolutionized home bread baking.
Bittman has been collaborating for years with Jean-Georges Vongeritchen, head chef of the Jean-Georges restaurant empire. They have worked together on many books; the brilliance of Jean-Georges' French and Asian flavor combinations, and the simplicity of Mark Bittman's basic approach makes them a good team.
*I've heard great things about their Simple to Spectacular
 cookbook. When I was writing this post, I realized that I've never read it. I just added it to my Amazon wish list for future reference.
Mark recently posted Jean-Georges' ginger fried rice recipe. Since my kids are such rice monsters, I gave it a try. I was floored by this deconstructed fried rice. The recipe looks so simple, with Jean-Georges assembling it in layers. Fill a bowl with fried rice and leeks, top it with an egg, sprinkle on the crispy garlic and ginger bits, then trickle in some salty soy sauce and nutty sesame oil. The layers are the key - it keeps the flavors separate until you get it in your mouth, where it all comes together while you chew, and it makes the flavors really stand out. I've fallen in love with this recipe, and make it about once a month. Give it a try - you will feel like a rock star chef, mastering a fusion of French and Asian cooking, in the comfort of your own kitchen.
*My only problem with this recipe is the leftover rice. I never have any. I keep making larger and larger batches of rice, and my kids keep eating it all. I found out that Tim, my preschool aged son, loves having rice for lunch. Eventually, just to get pictures for this post, I had to make a batch of rice after lunch so I would have the "leftovers" for dinner.
Recipe: Ginger Fried Rice, Bittman and Jean-Georges Style

Adapted From: Mark Bittman and Jean-Georges Vongerichten: 
Ginger Fried Rice
 [nytimes.com]
Cook time: 20 minutes
Ingredients:
¼ cup peanut oil
2 inches of ginger, peeled and cut into slivers
4 cloves garlic, peeled and cut into slivers
¼ teaspoon kosher salt
1 cup thin-sliced leeks (or shallots, or green onions)
½ teaspoon kosher salt
4 cups leftover rice (preferably Jasmine rice)
4 eggs
sesame oil and soy sauce for drizzling
Directions:
1. Fry the Ginger and Garlic: Heat the ¼ cup peanut oil over medium-high heat until it is shimmering. Add the ginger and garlic slivers and cook until they are golden brown and crisp. Remove with a slotted spoon to a paper towel lined plate, leaving as much oil behind as possible. Sprinkle the fried garlic and ginger with ¼ teaspoon kosher salt.
2. Saute the Leeks: Put the leeks in the pan, sprinkle with ½ teaspoon kosher salt, and toss to coat with the oil. Cook the leeks for 5 minutes, or until they are until softened, but not browning.
3. Fry the Rice: Add the rice to the pan. Stir and toss the rice to mix in the leeks and break up any clumps. Cook the rice until it is heated through. Taste the rice, and add salt to taste. Remove the rice to four serving bowls, one cup of rice per bowl.
4. Scramble the Egg: Turn the heat down to medium, and add the eggs to the pan. Scramble the eggs, cooking and stirring occasionally for 2-3 minutes. Once the eggs are mostly set, form them into a rectangular shape. When they are cooked to your liking, cut into four equal pieces and put one on top of each bowl of rice.
5. Top the Rice and Serve: Sprinkle a heavy pinch of the fried ginger and garlic on top of each bowl. Drizzle each bowl with a half teaspoon of soy sauce and a quarter teaspoon of sesame oil. Serve.
Variations:
*Fried egg: The original recipe had you cook the eggs sunny-side up, and top each bowl of rice with one egg. When you cut into the sunny-side up egg, the yolk will run into the rice, mixing in and giving the rice even more flavor. Unfortunately, my kids only eat scrambled eggs, so that's how I make it.
*Pork fried rice: If you have some leftover pork (preferably Char Siu, but any pork roast or pork chop will do), cut it into ½" strips and stir fry it with the leeks.
*Spice it up: Adding a quarter teaspoon of red pepper flakes right before the rice gives it a little heat. Or, do what I do, and add some sriracha with the soy sauce and sesame oil.
Notes:
*You have to try the fried ginger and garlic slivers. I love the combination of the crisp-fried exterior, sweet garlic, and spicy, almost hot ginger. I keep "taste testing" them while I'm cooking the rice, to the point of almost running out.
*Slivering Ginger and Garlic: I learned how to do this from illustrations in Barbara Tropp's The Modern Art of Chinese Cooking
. First, peel the ginger. Then cut it crosswise into coins, each about ¼ of an inch thick. (Mine are roughly the size and shape of a quarter.) Fan the coins out like a deck of cards, with each ginger coin overlapping the ones next to it. Slice across the fanned out ginger, holding the fan down with your hands - again, about about ¼ inch thick. Voila! Ginger slivers! Garlic uses the exact same technique - cut into coins, spread them out overlapping each other, then cut across.
*What's that? That doesn't make sense? OK, check out the pictures below.
| | | |
| --- | --- | --- |
| Cut into coins | Fan out like a deck of cards | Cut into slivers |
What do you think? Questions? Other ideas? Other Bittman or Vongerichten recipes you love cooking? Leave them in the comments section below.
Related Posts:
Click here for Stir Fried Bok Choy with Basil Lemon sauce
Click here for Baked Chicken Thighs with Mustard and Herbs
Adapted from:
Mark Bittman and Jean-Georges Vongerichten: Ginger Fried Rice [nytimes.com]
Video: Jean-Georges' Fried Rice
Mark Bittman and Jean-Georges Vongerichten Simple to Spectacular


*Enjoyed this post?  Want to help out DadCooksDinner?  Subscribe using your RSS reader or by Email, recommend DadCooksDinner to your friends, or buy something from Amazon.com through the links on this site.  Thank you!