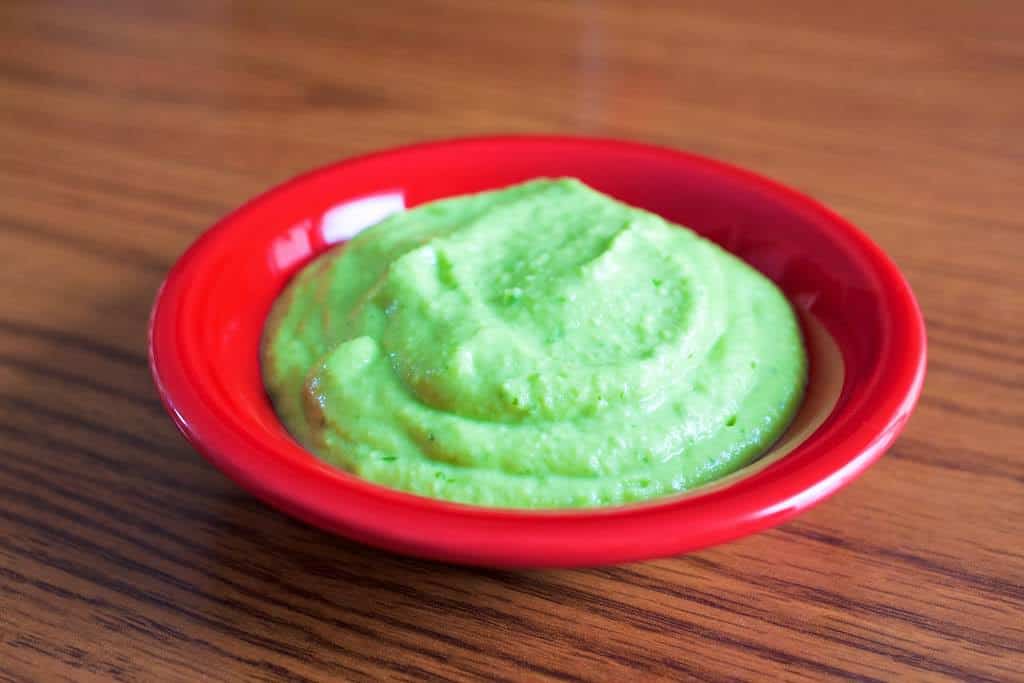 It's Mexico week on DadCooksDinner. I spent five fantastic days at Seasons of My Heart cooking school in Oaxaca. I'll be sharing what I learned for months, but here's the first batch of posts.
What was my first food discovery in Mexico? Guacamole. Yes, really.
In Oaxaca, Guacamole is not the thick, chunky dip I am used to. My first day in Oaxaca, I went to lunch in the 20 de Noviembre market for the hall of Carne Asadas - an entire hall of grilled meat. (I was in heaven.) After choosing my meat and taking a seat, I ordered guacamole to go with my grilled beef and chorizo. What arrived with a bowl of thin sauce, the bright green color of ripe avocados, with a spoon floating on top. Was this the guacamole? Yes. Oaxacan guacamole is thin, ready to drizzle off of the spoon and onto my tacos.
Much to my surprise, I preferred it to my usual, chunky guacamole. Saucy guacamole works better if it is meant to be a topping. It still works as a dip for tortilla chips, too - like a thin salsa instead of a chip dip. I ate a ton of it, dipping my tortillas in it…for taste testing purposes, of course.
And it's so simple to make. Toss everything in the blender and blitz it until it's perfectly smooth, adding water as needed to thin it out. You'll be ready to serve guacamole in about a minute.
Recipe: Guacamole Sauce (Salsa de Guacamole)
Adapted from: Salsa de Guacamole, Susana Trilling, Seasons Of My Heart, a Culinary Journey through Oaxaca, Mexico
Prep Time: 5 minutes
Cook time: 5 minutes
Ingredients
3 cloves garlic, peeled
2 avocados, peeled and seeded, scooped out in large chunks
2 jalapenos, stemmed and seeded
¼ cup cilantro ( a packed handful)
water
salt to taste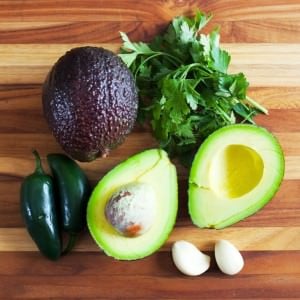 Directions
1. Puree everything
Put the garlic cloves, avocados, jalapenos, and cilantro, and a half cup of water in a blender or food processor. Blend until pureed and smooth, adding water to keep the blades moving and thin the sauce out. This salsa should be very thin, and will need extra water. When everything is completely pureed, and the cilantro has disappeared into the sauce, taste and add salt as needed, pulsing the blender to stir the salt into the sauce. Add salt until the avocado flavor jumps, and starts to have a hint of sweet on the tip of your tongue. Serve.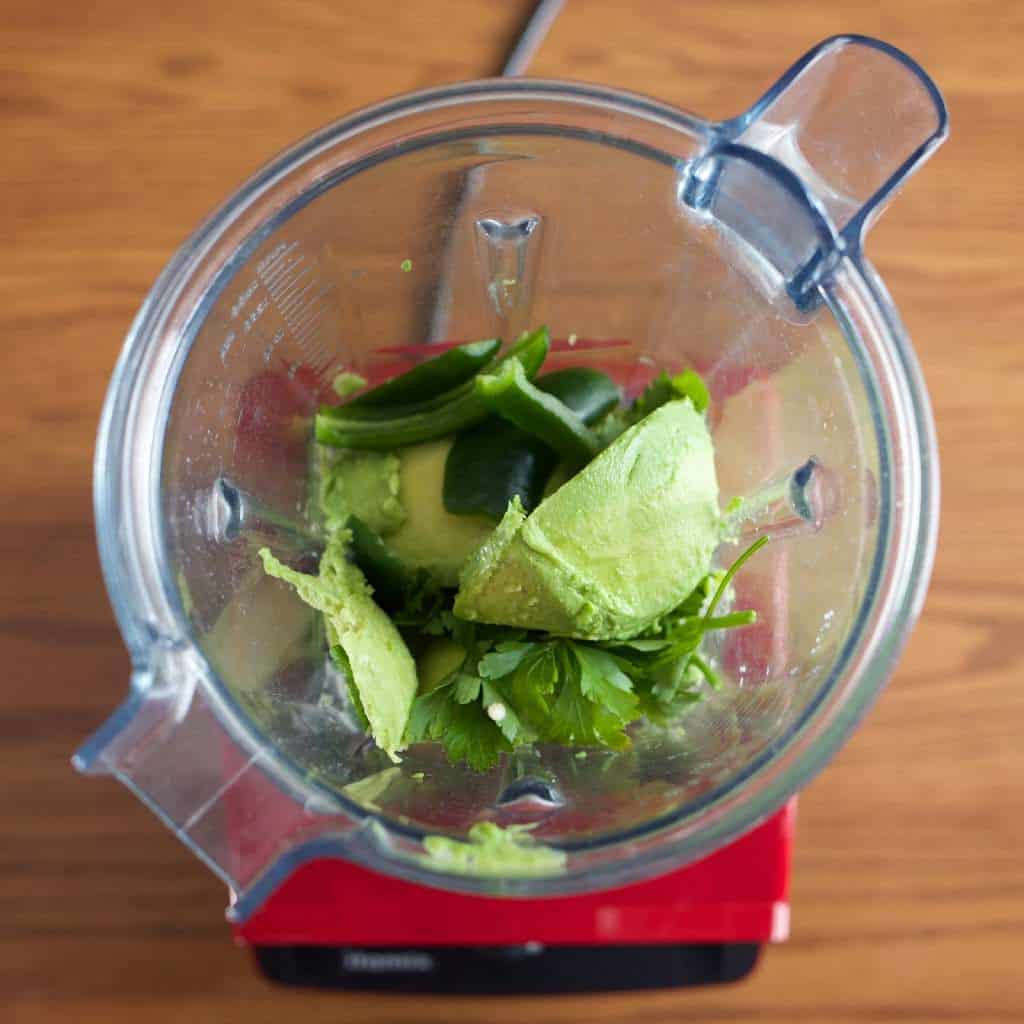 Seeding an Avocado
Here's how I learned it from Alton Brown: cut the avocado in half, twist the halves to pull them apart, and the seed will stay in one side. Put that side in your palm, and carefully but firmly whack a chef's knife into the seed. Hold the knife and seed steady, twist the body of the avocado, and the seed will pop out. Now, reach around the back of the blade and carefully pinch the seed off of the knife - keeping your fingers away from the sharp blade. Easy!
Notes
Because I'm pureeing the guacamole, I don't need perfectly ripe avocados. It's cheating, but...the blender will turn unripe avocados into a sauce, no problem. (Especially a powerful one like my Vitamix.) Now, like any fruit, avocados taste better when they are ripe. You'll need a little more salt than usual with unripe avocados to help out the flavor.
What do you think?
Questions? Other ideas? Leave them in the comments section below.
Related Posts
Grilled Guacamole with Sun Dried Tomatoes
The Ten Item Mexican Pantry
Grilled Tomato-Tomatillo Salsa
Enjoyed this post? Want to help out DadCooksDinner? Subscribe to DadCooksDinner using the RSS or Email options on the right, recommend DadCooksDinner to your friends, buy something from Amazon.com through the links on this site, or donate through my tip jar. Thank you.