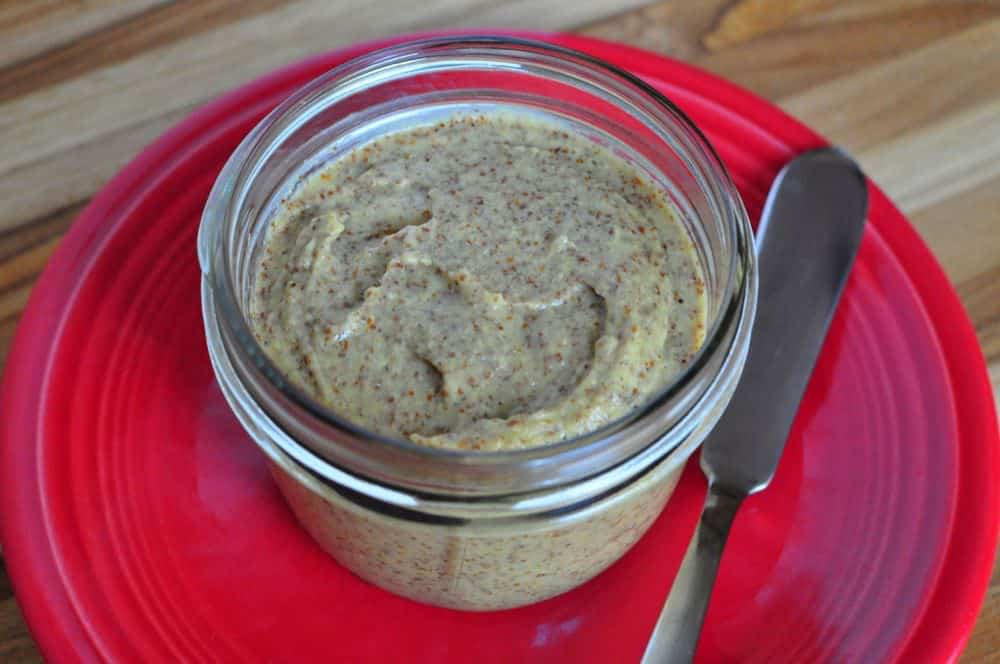 Homemade mustard? That's crazy talk. Why would I make my own mustard?
Because it's there. Because my son is a mustard fiend. And, mainly, because I just bought a Vitamix blender. My new toy needed a test.
My oldest son has a serious mustard addiction. I tried to get him involved in making this recipe. It worked - halfway. Help make the mustard? Not interested. He kept trying to sneak away to play with his friends. But then, once the mustard was done blending, he couldn't wait. He wanted to taste it right away. The overnight resting time to letting the flavors mingle almost killed him. I made a 16 ounce jar, and it is almost empty. It was on every sandwich he made this week, and he talks about how much he loves the mustard "we" made.
Recipe: Homemade Honey Mustard
Adapted From: Keith Dresser, How To Make Whole Grain Mustard, America's Test Kitchen
"Cooking" time: 1 minute
Equipment
Ingredients
¼ cup yellow mustard seeds
¼ cup brown mustard seeds
½ cup cider vinegar
¼ cup white wine (I used a dry riesling)
¼ cup water
2 tablespoons brown sugar
2 tablespoons honey
1 teaspoon kosher salt (or ½ teaspoon table salt)
Directions
1. Soak the mustard seeds
Stir the mustard seeds, cider vinegar, white wine, and water in a small bowl. Cover and let sit overnight, or up to two days.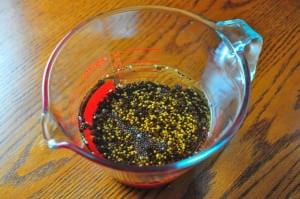 2. Process the mustard
Pour the seeds and liquid into a blender. Add the sugar, honey, and salt. Run the blender, scraping down the sides occasionally, until completely processed, about 1 minute.
3. Rest the mustard
Pour the mustard into a covered container and refrigerate for a day to smooth out the flavors. The mustard will last for a month or more in the refrigerator.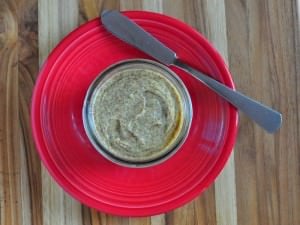 Notes:
You don't need a Vitamix to make mustard. Any blender or food processor will do. A food processor gives you stone ground mustard, with a significant portion of the mustard seeds left whole. A blender (especially a good one like a Vitamix or BlendTec) will get you a grainy style mustard, with flecks of mustard seed visible, but no whole mustard seeds.
*If you want a smooth mustard, start with mustard powder instead of mustard seed.
What do you think? Questions? Other ideas? Leave them in the comments section below.
Related Posts:
Smoke Roasted Aioli
Easy BBQ Sauce
Road Trip: Vitamix Factory Outlet Store
*Enjoyed this post? Want to help out DadCooksDinner? Subscribe to DadCooksDinner using the RSS or Email options on the right, link to this post from your blog, recommend DadCooksDinner to your friends, or buy something from Amazon.com
through the links on this site. Thank you.