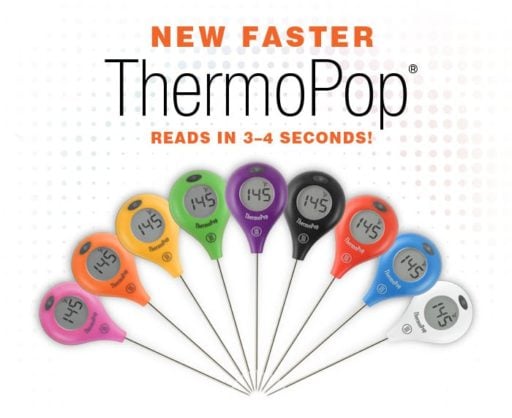 You may have noticed a new entry on my sidebar: links to Thermoworks thermometers. I've recommended Thermoworks thermometers for years, and am a long-time user of their top-of-the-line Thermapen. Thermoworks recently approached me about being an affiliate; of course I said "YES!"
What does being an affiliate mean? If you click on a link to Thermoworks on this site, I get a small commission on anything you buy. It doesn't cost you any more, and it helps support DadCooksDinner.
So, need a thermometer? Click on one of the links on my site, and thank you.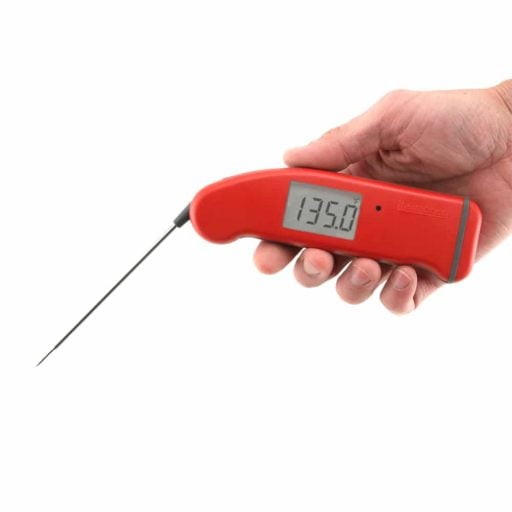 Thermoworks Thermapen
If you are looking for the top-of-the line thermometer, the workhorse I reach for every day, the fastest thermometer in the west, you want the Thermapen. I use this thermometer daily - if not multiple times a day. My opinion on thermometers is "buy the best, and only cry once." The Thermapen is the best.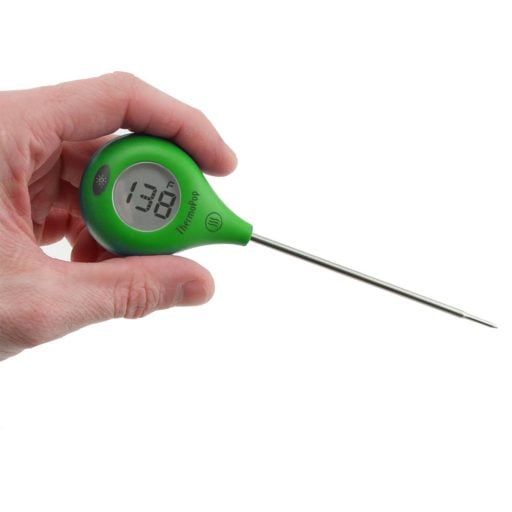 Thermoworks ThermoPop
That said, the Thermapen is expensive. If it's too much for you, check out the ThermoPop, pictured at the top of the page. It was recently updated to increase its speed, and now reads temperatures in 3–4 seconds. I love the extra-long probe on the ThermoPop when you compare it to other thermometers in its price range, and I keep one around in my culinary go-bag in case of emergencies.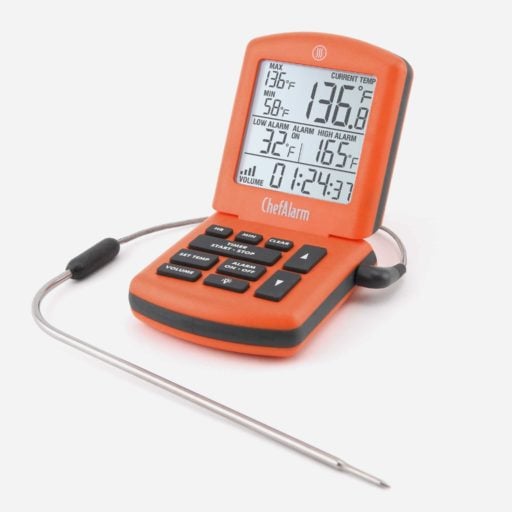 Thermoworks ChefAlarm
Finally, my other workhorse is the ChefAlarm, my favorite probe thermometer. I rely on this thermometer every time I cook a roast in the oven, and it is a critical piece of equipment for reverse seared steaks. The probe is oven safe and high-temp resistant - I've burnt out a bunch of probes on cheaper thermometers, but my ChefAlarm probes are still going strong after years of use. (That said, I do keep the wire away from the flames on my grill - the probes may be heat resistant, but I don't want to tempt fate.)
Thanks again to Thermoworks for taking me on as an affiliate!