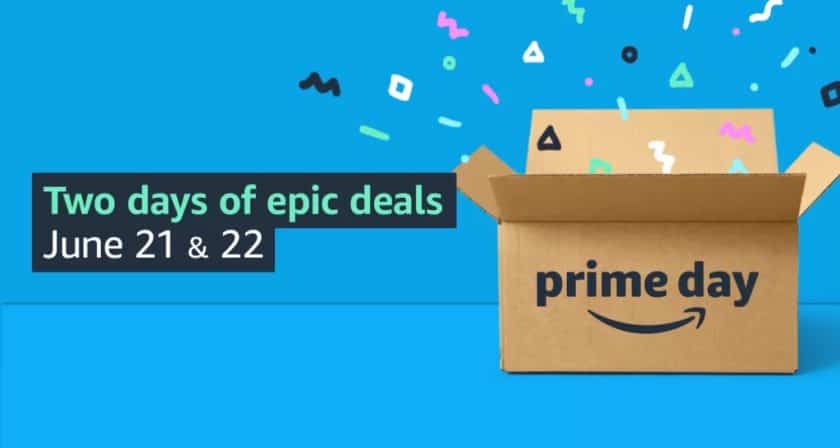 Prime Day is Amazon's "Black Friday in June" sale, which is back on schedule in 2021. (They were a little behind in 2020. Weren't we all?) Prime Day 2021 is two days - Monday and Tuesday, June 21st and 22nd.
Why am I talking about Prime Day on a food blog? Two reasons:
Prime Day usually has great deals on Instant Pots - as good as, if not better than, Black Friday. If you're been waiting for a deal...or need a second pot...now is the time to buy.
I'm an Amazon Affiliate. If you order that Instant Pot (or anything else on Amazon) through one of my links, I get a small commission. You can support DadCooksDinner at no extra cost to you. Win-win!
I will update this with additional deals once I sniff them out. This is my "Prime Day 2021 Hub"; check back to see the Instant Pot (and other cookware deals) I've spotted.
Anti-Amazon? My apologies - stop back tomorrow for my usual food content.
Still here? Great. A personal appeal - please support independent bloggers, authors, photographers, and videographers by using their Amazon Affiliate links for Prime Day purchases. You don't have to support me, even - I'll get over the rejection SOMEHOW - but take advantage of this chance to support your favorite independents on the web. Don't pass it by!
Don't Dawdle
One other comment before we get to the deals. Prime Day sales can sell out; sometimes they have limited amounts available. If you see a deal that you want, don't wait, order it now.
Instant Pot Prime Day deals
The 6-quart Instant Pot Duo Plus is on sale for the best price I've ever seen, including Black Friday sales. [UPDATE: The sale prices are not showing in the Amazon graphics on this page - click through to see the Prime Day deal prices]:
6-Quart Instant Pot Duo Plus for $55!
And the best price/performance deal of the day is the 6-quart Instant Pot Pro in stealth matte black:
6-Quart Instant Pot Pro for $99 [UPDATE: This one doesn't seem to be live. Live now!]
Other deals include a cute 3-Quart Instant Pot Nova (3 quarts is too small for me, but I have readers with one- and two-person households who swear by them), and sales on their 6- and 8-quart Duo Crisp pressure cooker and air fryer lid combo packages:
3-Quart Instant Pot Nova for $50
Other Instant Brands Deals
My beloved Instant Pot is such a hit that Instant has branched out into other cooking appliances. This year, they have deals on their Vortex air fryer and their Omni Plus toaster/rotisserie/convection oven:
Instant Vortex Basket Air Fryer
Instant Omni Plus Air Fryer Toaster Oven Combo
Other cooking related Prime Day deals
I'm keeping an eye out for cooking deals (it has NOTHING to do with my kitchen gadget mania, I'm only doing it for you, my faithful readers). I will update this section if I find anything.
8-Quart Ninja Foodi (I'm an Instant Pot guy myself, but this looks like a good deal for the Ninja fans out there)
Show me ALL THE DEALS!
Click here to go to Amazon's master Prime Day deals page:
Amazon Prime Day 2021 - Deals Start June 21st [Amazon.com]
Amazon Prime Membership (needed for the deals)
Amazon Prime Membership - Start your 30-day free trial [Amazon.com]
You need an Amazon Prime membership to get these deals. Now, I'm a double sellout - not only am I an Amazon affiliate, I'm also a primer deliver addict, and buy WAY too much stuff because of the free 2-day shipping. The kids chewed up another lightning cable? We're out of toothpaste? I can't find an obscure ingredient for a recipe I'm working on? 30 seconds in the Amazon app and they're on the way. Of course, this only works for things that are not immediate needs, but it's surprising how many trips to the store I've saved by saying "Dishwasher pellets? OK, it's ordered. It'll be here Thursday."
If you're still here, thank you for putting up with all the Amazon promotion, and good luck finding deals!