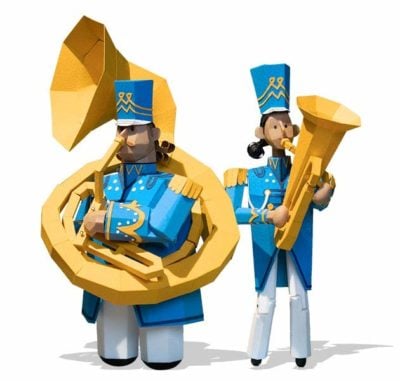 Looking for a deal on an Instant Pot? You're in luck - it's Amazon Prime Day! I'm an Amazon affiliate, and I get a small commission on anything you buy through the Amazon links on my site. Thank you!
If you're anti-Amazon, anti-affiliate sales, or anti-crass commercialism...this is not the post for you. Come back tomorrow for our regularly scheduled recipes.
...
Still with me? Great, on to deals!
Which Instant Pot is on sale for Prime Day?
UPDATE 2019-07-15 7AM: Update to the update - the prices listed below are just sales. (They're good sales, too, especially the Instant Pot Duo 8 Quart for just $69.) But the real Prime Day Deal is the Instant Pot Duo Plus 6 Quart for only $55.59! This is the Instant Pot I recommend for most people, at a huge discount, so jump on this deal!
Instant Pot Duo Plus 6-Quart Sale! $55.99 (Regular price: $129.95)
Why Prime Day for Instant Pots
Why is Prime Day such a big deal for Instant Pot fans? Because Amazon usually has great Prime Day deals on Instant Pots. (Amazon's lowest prices on Instant Pots are on Prime Day and Black Friday.)
(Side note: Prime "Day" is now Prime Days, starting at 3 AM EST July 15 (today), running through the end of July 16, 20198.)
Need an Amazon Prime subscription to get at the deals? You can get one with a 30 day free trial right here:
Why is this post so vague?
Because...I have any advance knowledge of the Prime Day deals. I will update this post when I have details. Updated! See above and below.
The sale is usually on one specific model. 2015 and 2016 discounted the IP Duo 6-Quart, 2017 was the IP Duo 8-Quart, and 2018 back to the IP Duo 6-Quart. What will it be this year? I think it will be one of these six Instant Pots:
UPDATE 2019-07-14: Oh, my. As I'm writing this, *MOST* Instant Pots are on sale. The 6 Quart Duo, 6 Quart Plus, and 8 Quart Duo are on sale at a steep discount. The 6 Quart Ultra, and 8 Quart Plus and Ultra are also on sale, but not as great of deals. The Max is at its regular $199.99 price...but all of this may change as Prime Day(s) roll on. Keep an eye on the "Regular Price" values compared to the sale prices in Amazon banners - that will let you know what's going on right now.
Instant Pot Duo 6-Quart SALE! $59.00 (Regular price: $99.95)
Instant Pot Ultra 6-Quart Sale! $135 (Regular price: $149.00)
Instant Pot Max 6-Quart (Regular Price: $199.00)
Instant Pot Duo 8-Quart Sale! $69.99 (Regular price: $139 .95)
Instant Pot Duo Plus 8-Quart Sale! $139.95 (Regular price: $159.95)
Instant Pot Ultra 8-Quart Sale! $126.00 (Regular price $179.95)
(Me? I'm hoping for a sale on the 8-Quart Duo Plus or Ultra; my 8-Quart Duo is lonely, and could use a friend.)
Instant Pot Prime Day Shopping Tips
Don't dawdle! Amazon's Instant Pot deals usually sell out. I get hate mail every year from people who see this post too late and miss the sale. If you want the deal, act now!
Don't get picky! (Unless you're picky.)
UPDATE 2019-07-14: This section is copied from last year, on how to deal with the sale. Normally, I say "Get the deal!", but almost everything has a deal. (Especially the 6 Quart Plus model I prefer.
The Instant Pot I recommend is the IP-Duo Plus 6-Quart. I prefer the 6-quart size to the 8-Quart models for daily use, and the interface to the "plain" duo and the Ultra. That said…the family resemblance between Instant Pots is strong. Amazon will probably only have a sale on one of them. If the deal is a big deal to you, get the one that's on sale. You won't regret having an Instant Pot, no matter the model.
That said...If you have your heart set on a specific model, and you know that's the one you want, don't worry about the deal. Get the pot you have your heart set on. (*cough* Instant Pot Max *cough). Or, be patient, wait for Black Friday, and hope it's on sale then. (I hate being patient.)
Random Prime Day Suggestion
I'm a computer programmer in my day job, so I'm Tech Support for my extended family. One of my favorite tech purchases for friends and family over the last few years is solving WiFi woes with Eero. Their mesh WiFi routers are dead simple to set up, and the units talk to each other, blanketing your house in a mesh network, and eliminating WiFi dead spots.
Speaking of dead spots...the family controls let me set up what I lovingly call...The Kill Switch. [...insert ominous thunder sound effect...] It's easy to set up profiles of each kids' devices, then schedule them to shut off at bedtime. Or, just hit the start/stop button to turn WiFi off and on for a specific child. It's amazing how quickly they run to do the dishes when you threaten to kill the WiFi. Bwahahahaha!
The only downside to Eero is the price. They're expensive. But, I saw a rumor on twitter that they're going to be up to 50% off on Prime Day, so...good luck!
I hope this helps, and may Prime Day be with you, always!
(Ahem. Sorry again for all the crass commercialism.)
What do you think?
Questions? Other ideas? Leave them in the comments section below.
Related Posts
Bought a new Instant Pot? Here are my Instant Pot Pressure Cooking Recipes
My Pressure Cooker Time Lapse Videos
Enjoyed this post? Want to help out DadCooksDinner? Subscribe to DadCooksDinner via email and share this post with your friends. Want to contribute directly? Donate to my Tip Jar, or buy something from Amazon.com through the links on this site. Thank you.