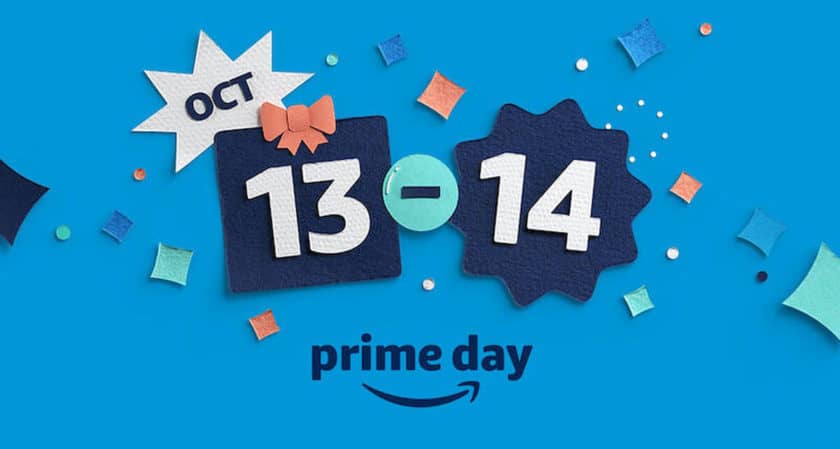 Prime Day is Amazon's "Black Friday in July" sale. Usually. Like most things in 2020, it's running a bit behind. Prime Day 2020 is two days - Tuesday and Wednesday, October 13th and 14th.
Why am I talking about Prime Day on a food blog? Two reasons:
Prime Day usually has great deals on Instant Pots - as good as, if not better than, Black Friday. If you're been hesitating...or need a second pot...now is the time.
I'm an Amazon Affiliate. If you order that Instant Pot (or anything else on Amazon) through one of my links, I get a small commission. You can support DadCooksDinner at no extra cost to you. Win-win!
I will update this post once I find out what the deals actually are. Consider this my "Prime Day 2020 Hub", and check back to see the Instant Pot (and other cookware deals) I've spotted.
Anti-Amazon? My apologies - stop back Thursday for the usual food content.
Still here? Great. A personal appeal - please support independent authors, photographers, and videographers by using their Amazon Affiliate links for Prime Day purchases. You don't have to support me, even - I'll get over the rejection SOMEHOW - but this is a chance to get great deals while supporting your favorite Internet personalities. Don't pass it by!
Instant Pot Prime Day deals
The deal on the 10-quart Duo is fantastic - it's my current go-to cooker when I need a huge batch of chili or turkey stock.
8-Quart Instant Pot Duo Crisp Pressure Cooker and Air Fryer
Other cooking related Prime Day deals
Sale on Victorinox knives - my favorites! I use the chef's knife and paring knife every day, the boning knife a couple of times a week, and the slicer when I have to carve for a party. Victorinox makes great, inexpensive knives, and at these Prime day prices they're tough to beat.
Victorinox Chef's Bundle Knife Set
Victorinox Semi-stiff curved boning knife
Victorinox granton edged carving knife
2-Pack of Nordic Ware half sheet pans
Just show me all the deals!
Click here to go to Amazon's master Prime Day deals page:
Amazon Prime Day - Deals Start October 13th [Amazon.com]
Amazon Prime Membership
Amazon Prime Membership - Start your 30-day free trial [Amazon.com]
You need an Amazon Prime membership to get these deals. Now, I'm biased - I'm a prime delivery addict, and buy so much stuff through Amazon because of the free 2-day shipping. (Too much stuff, actually.) I take advantage of 2 day shipping all the time. The kids need school supplies? I'm out of razor blades? I can't find an obscure ingredient for a recipe I'm working on? 30 seconds in the Amazon app and they're on the way. Of course, this only works for things that are not immediate needs, but it's surprising how many trips to the store I've saved by saying "Dishwasher pellets? OK, it's ordered. It'll be here Thursday."
If you're still here, thank you for putting up with all the Amazon promotion, and good luck finding deals!