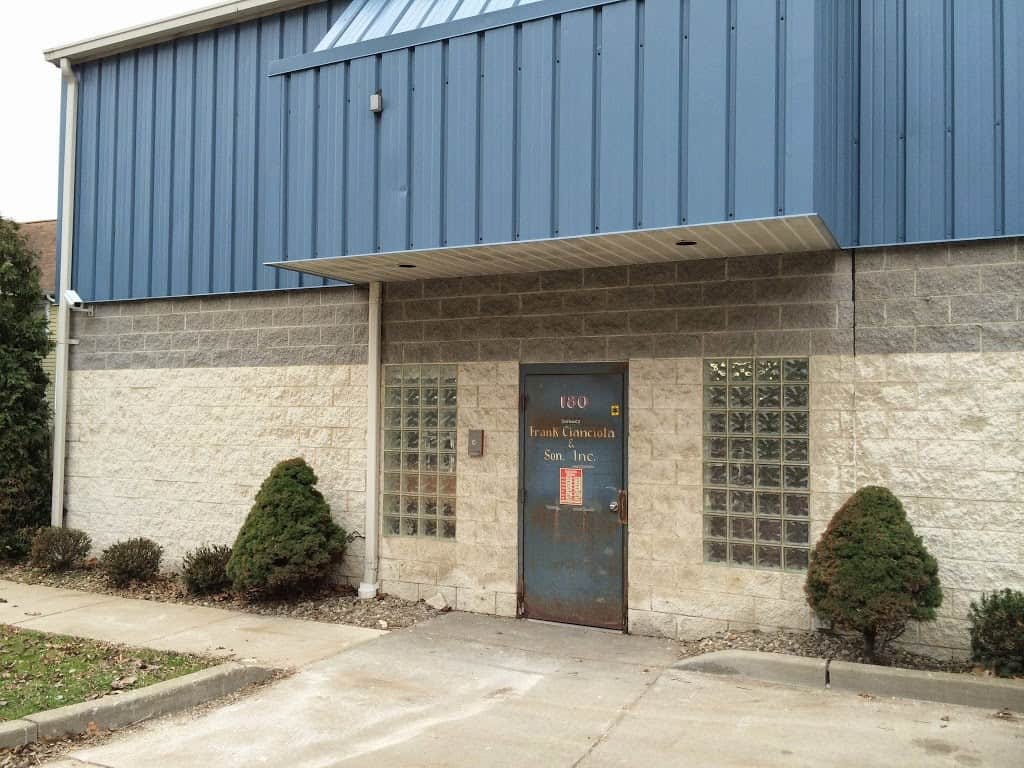 [UPDATE 2016-11-11: Cianciola's is closed. They were bought out and shut down by a larger food distributor. Darn.]
Cianciola's is an Italian food importer and distributor in Akron's North Hill neighborhood. Their main business is supplying local pizzerias and Italian restaurants in the Akron area, but they are open to the public, and if you're looking for a good deal on imported Italian ingredients, they're definitely worth a visit.
Now, Cianciola's doesn't look like much. The building is a, square, windowless warehouse - see the picture at the top of the post. I drove past it, not realizing it was my destination until Google Maps told me to do a U-Turn. The public section is in a corner of the warehouse - they were loading pallets of flour while I was there. And, the stock is limited. This is not a gourmet emporium, looking to supply your every possible Italian food need.
So, why go there? Because what they have is carefully chosen, good quality, and sold at warehouse pricing to the general public. Their prices on real Italian cheese, olive oil, and cured meats are hard to beat.
Frank Cianciola & Son
180 Cuyahoga St.
Akron, OH 44304
Phone: 330–253–0454
Web: Cianciolas.com
Hours:
Monday-Thursday 9:30AM–4:30PM
1st and 3rd Saturday of the month: 9:30AM–12:30PM
My favorite things they sell are, in no particular order:
Italian cheese: Parmesan, provolone, Romano; from Italy and America; fresh and aged. (The aged provolone was particularly good.) They are happy to give out samples to make sure you will enjoy what you order.
Olives: Cianciola's sells Sicilian, Kalamata, and salt-cured olives by the pound. Tell them how big a container you want - from about a half a pound to as big as you can carry - and they'll fill it for you, at a great price.
Olive oil: Imported Italian olive oil, in 3 liter cans. If you use as much olive oil as I do, buying it in big cans is the best way to go.
Italian cured meats: Salami, prosciutto, capicola. Not a wide selection, but again, good quality and great prices.
Italian wine: A small but great collection of Italian wines - I had to buy a bottle of prosecco to take home for the wife.
Here's the map
Related posts
My list of Ethnic and Gourmet stores in the Akron, OH area.
Enjoyed this post? Want to help out DadCooksDinner? Subscribe to DadCooksDinner via eMail or RSS reader, recommend DadCooksDinner to your friends, buy something from Amazon.com through the links on this site, or donate through my tip jar. Thank you.