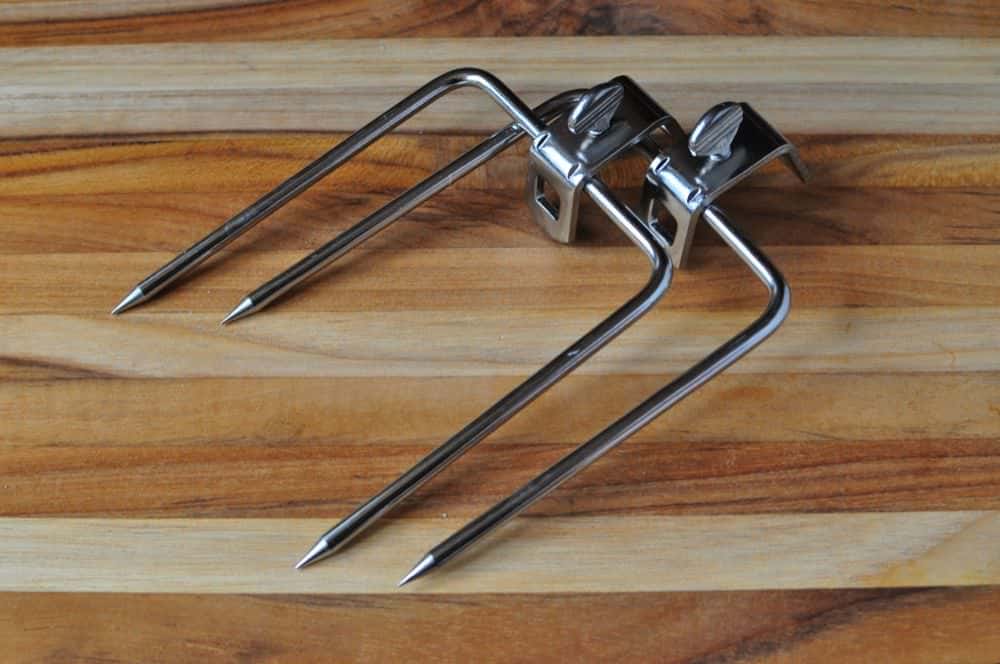 Also known as Why Weber, part two. They stand behind their products, even after the sale.
You can get away with a rotisserie with only two spit forks, but I've had an extra set for years. Securing two chickens on a rotisserie spit is much easier with an extra set of forks. The Weber Charcoal Kettle Rotisserie only comes with one set of two forks, but I have a second set from my Weber Genesis Rotisserie that are the same diameter.
| | |
| --- | --- |
| Crammed together with two forks | Separated and secure with four forks |
When I upgraded to the Weber Summit, the Genesis went to my sister-in-law. But...I forgot to include the rotisserie set that was in my basement. Which meant I got to keep my extra set of forks. I've been promising to give her the rotisserie set for years, but I kept forgetting.
What's worse, she reads this blog, where I spend a lot of time raving about rotisserie cooking. She can't try any of the recipes without that rotisserie set, which means I'm going to lose my extra set of forks.
*Sorry, Jackie!
I did what I should have done years ago. I called the Weber customer service number at 1-800-446-1071, and gave them the model number of the Charcoal Kettle Rotisserie (2290). An extra set of forks cost $15, plus shipping, and arrived a few days later. Quick and painless.
Once again, thank you Weber!
FTC disclosure: I bought all of the rotisseries and grills I mention in this post with my own money. I do get a small commission if you buy them (or anything, really) through the Amazon.com links on my site. Or a large commission if you buy the $2500 Weber Summit. You know you want one...
Oh, and I don't get anything if you call Weber customer service. You should do it anyhow. They're good people.
What do you think? Questions? Other ideas? Leave them in the comments section below.
Weber 2290 22-½-Inch Charcoal Kettle Rotisserie
---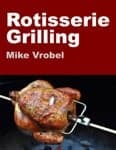 Check out my cookbook, Rotisserie Grilling.Everything you could ask about the rotisserie,
plus 50 (mostly) new recipes to get you cooking.It's a Kindle e-book, so you can download it and start reading immediately!
---
*Enjoyed this post? Want to help out DadCooksDinner? Subscribe to DadCooksDinner using the RSS or Email options on the right, link to this post from your blog, recommend DadCooksDinner to your friends, or buy something from Amazon.com
through the links on this site. (Like my Rotisserie Grilling cookbook...)