On Cyber Monday, a brief request for support.
DadCooksDinner is a labor of love. I spent over 800 hours in 2016 working on it.
Over time, I've picked up readers, and the blog has gone from making no money to making...some money. Not enough to quit the day job, but enough to make filing taxes a mess. As the blog grows, I try to be more professional (professionalish?). As a result, I pick up more expenses. A test turkey here, a pressure cooker to try out there…it all adds up.
So, we have operators standing by to take your call…um, no. I'm not going into full-on pledge drive mode. Let me start again…
To support DadCooksDinner, please consider contributing in one of two ways:

If you buy anything on Amazon after clicking through one of the Amazon links on this page, I get a small commission. You won't pay any more for your purchases, so this is an inexpensive way to help me out. This is the win-win solution for supporting DadCooksDinner if you're an Amazon shopper.
(Inside Blogging info: Amazon's Prime Day deal on the Instant Pot Duo led to my best Amazon commission month ever, and Black Friday is also looking good. Thanks to everyone who used my links in the past.) 1Another aside: I follow my own advice. I support my favorite blogs through their Amazon affiliate links - I try to do all my Amazon shopping by going through the links on their websites. Does my Amazon addiction contribute to their blogs? Oh, my. Yes it does.

Holiday Thermapen Sale
I am also a Thermoworks affiliate - if you are thinking about getting my favorite thermometer, Thermoworks has a bunch of Cyber Monday sales, and I'll get a small commission if you buy through this link.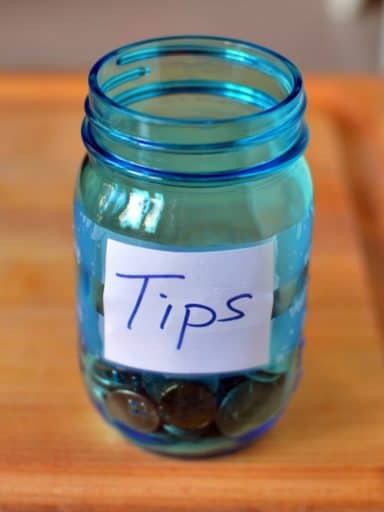 Direct support through my tip jar
Not an Amazon kind of person? Want to help me out directly? You can tip me through PayPal. Tips can either be a one-time payment or a recurring subscription. Tips are processed by PayPal, but you do not need a PayPal account to donate - PayPal does credit card processing even if you don't have an account.

Special thanks to reader Martha H for her ongoing tip jar subscription!
Thanks again for reading, everyone!
Related Posts