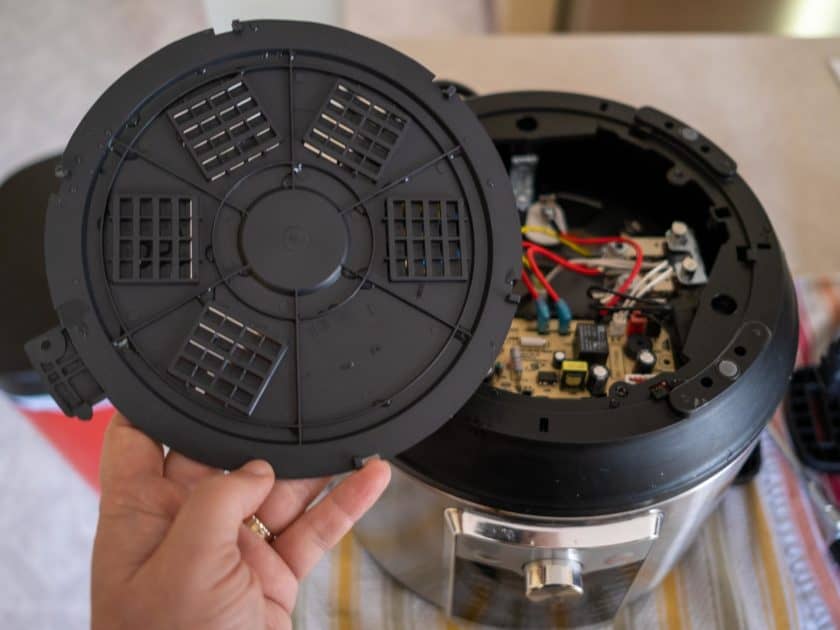 I had an…opportunity, yeah, that's it, an opportunity to look up my own instructions on what to do if you dump water into your Instant Pot base without the liner in it.
Two opportunities, to be exact - someone made the same mistake twice in a row. It's a good thing I have four pressure cookers…
While I was drying them out, I took a few pictures of removing the plastic Vent Cover on the new(er) Instant Pot Duo Plus, Ultra, and Max, and updated my What to Do post. The only real gotcha was the Instant Pot Max, which uses a Torx T15 screw. I had to dig deep into my toolbox to find that one. (The Duo Plus and Ultra use a Phillips head screw.)
Post: What to Do if I Dump Liquid Into My Instant Pot Without the Pot Liner - DadCooksDinner
What do you think?
Questions? Other ideas? Leave them in the comments section below.
Enjoyed this post? Want to help out DadCooksDinner? Subscribe to DadCooksDinner via email and share this post with your friends. Want to contribute directly? Donate to my Tip Jar, or buy something from Amazon.com through the links on this site. Thank you.