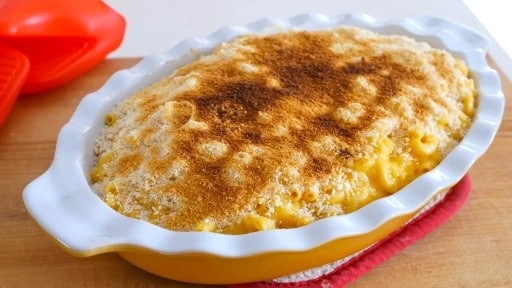 The companion video to my most popular recipe, Pressure Cooker Macaroni and Cheese, is now up on YouTube. Check it out:
YouTube:
Pressure Cooker Macaroni and Cheese
[Update 2016-04-06]
Yes, I know about the guy on youtube who copied my recipe and didn't give me credit. He was careful about how he did it - he only copied the ingredients list, and used his own words in the video. That means he didn't violate copyright - ingredient lists and techniques aren't copyrightable, only the specific text of a recipe. Even so, what he did is scummy. 1I'm intentionally not sharing a link to his video, because why give him the traffic?
Instead of trying to argue with him about it - nothing good ever comes from arguing online, I've found - I shot my own video. So, if you want to help out, vote my video up on youtube.
What do you think?
Questions? Other ideas? Leave them in the comments section below.
Related Posts
Pressure Cooker Macaroni and Cheese
Pressure Cooker Sweet Potato Puree
My list of Pressure Cooker Recipes
Enjoyed this post? Want to help out DadCooksDinner? Subscribe to DadCooksDinner via eMail or RSS reader, recommend DadCooksDinner to your friends, and buy something from Amazon.com through the links on this site. Thank you.