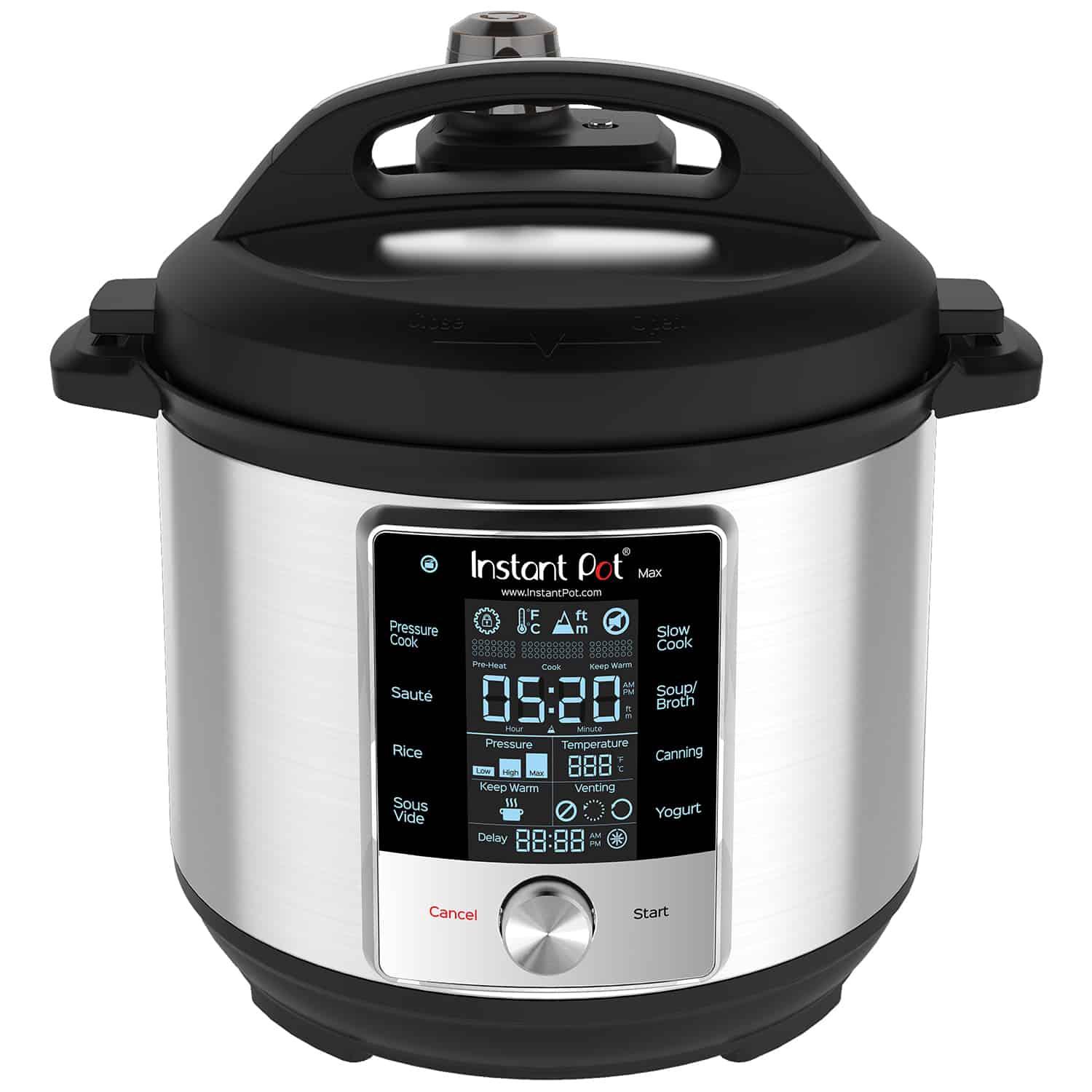 I want the whole works, presents and prizes, and sweets and surprises of all shapes and sizes…And now! Don't care how; I want it now! Don't care how; I want it now!

Veruca Salt, Willy Wonka and the Chocolate Factory
I've been waiting patiently1 for the new Instant Pot Max. Rumors of the Max started early this year, saying a new Instant Pot was coming in the spring, with a "Max" pressure of 15 psi, like a stovetop pressure cooker. (The current Instant Pots, like other electric pressure cookers, top out at 12 psi, and cook a little slower.)
Spring turned into summer, and technology sites Wired and CNet published reviews of the Max. The reviews weren't glowing, but the mention of an easier-to-clean lid and automatic pressure release make me want it even more. "Coming soon," the reviews say.
Late summer and my fellow food writers start to get review units. Pressure Cooking Today, The Kitchn, and The Veggie Queen have write-ups, and they match what I assume my opinion will be: Better than the current units, worth the upgrade if you don't mind the higher price. And, "Coming in August," they say.
Now September is slipping away. Where's the Max? Knowing my luck, Instant Pot will release it five minutes after I publish, but…I'm getting impatient. I want to try it out, to see if I like it better than my current Duo and Ultra. I want a new toy! Where's my Instant Pot Max?
Sources
What do you think?
Questions? Other ideas? Leave them in the comments section below.
Related Posts
Which Instant Pot Should I Buy? - DadCooksDinner
Review: Instant Pot Ultra 6 Quart (vs Instant Pot Duo Plus 6 Quart) - DadCooksDinner
My Pressure Cooker Recipes Index
Enjoyed this post? Want to help out DadCooksDinner? Subscribe to DadCooksDinner via email and share this post with your friends. Want to contribute directly? Donate to my Tip Jar, or buy something from Amazon.com through the links on this site. Thank you.
Not so patiently. ↩