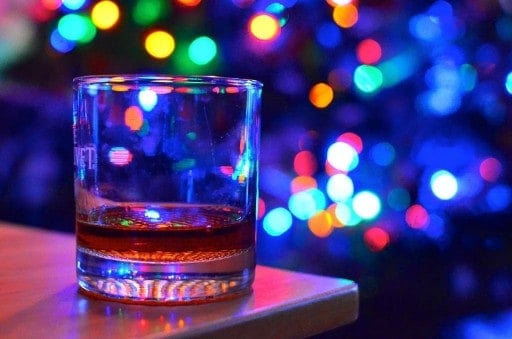 Looking for gift ideas for the Instant Pot fanatic in your life? Want to support DadCooksDinner while you're at it? Have I got some ideas for you…
---
FCC disclosure: I am an Amazon affiliate. Buying something from Amazon through one of the links on this page supports DadCooksDinner at no extra cost to you. Thanks!
---
DadCooksDinner is a labor of love. I spent 800+ hours in 2018 working on it. Over the years, the blog has gone from making no money to making…some money. Not enough to quit the day job, but enough to make filing taxes a mess. (A food blog is not the way to get a dragons-lair worthy pile of gold.)
Enough blog-economics talk. On to the gifts!
Basic Kitchen Tools
These are the reach-for-them-every-time tools I use with my Instant Pot. And, looking at my list…I have to call out that I'm not an Oxo affiliate, even though the list is very Oxo-heavy. I love the ideas their design team comes up with, and they are my first choice when I'm looking for a new tool. OK, back to the list:
Tongs are my hands in the kitchen. I don't know what I'd do without them. These tongs from Oxo are short enough for me to get into the pot and dig around:
Oxo Good-Grips 9-inch Tongs
A lot of my recipes include the instruction "scrape the pot with a flat-edged wooden spoon to loosen the browned bits". Mixing the browned bits into the stew adds flavor; leaving the browned bits stuck to the bottom of the pot lets them burn. Here's the flat-edged wooden spoon - excuxse me, "sauté paddle", that I use:
Oxo Good Grips Sauté Paddle
Pressure cooking is best with hard-working cuts of meat, from the shoulder, belly, and legs. Those cuts stand up to the high heat of pressure cooking, in part because they have fat to keep the meat moist. Don't want all that fat in your final dish? Let the pot liquid sit in a fat separator for a few minutes, and the fat rises to the surface. I pour the delicious drippings out from under the layer of fat, and I'm ready to serve.
Oxo 4-Cup Fat Separator
The Instant Pot is great for soups, stews, and braising, but it is also a fantastic pressure steamer. (Try it for hard-boiled eggs!) The rack that comes with the Instant Pot is OK for steaming, but a collapsible stainless-steel steaming basket is much better. I love this one with its easy-to-grab telescoping handle.
Oxo Stainless Steel Steaming Basket
Official Instant Pot Accessories
Want to add a few official accessories to make your Instant Pot more useful? These are the ones I reach for the most.
The Instant Pot Silicone Pinch Mitts pushed most of the potholders out of my kitchen cabinets. I reach for these cute mitts every time:
Instant Pot Silicone Pinch Mitts
(And it's an excuse to re-publish my puppeteering "skills" GIF:)

I keep a pair of spare inner pots around, in case I'm slow to do the dishes. (I'm always slow to do the dishes)I prefer the stainless steel liner for day-to-day use, but if I'm making something sticky like macaroni and cheese, I'm glad to know i have the nonstick version lying around
Instant Pot Stainless Inner Pot
Instant Pot Nonstick Inner Pot
Last but not least, when I don't want to cook under pressure, I reach for my non-pressure lid. It's also good for storing things in the inner pot.
Instant Pot Tempered Glass Lid
Cheesecake Set
I was shocked, shocked to find out that Instant Pots make great cheesecakes. You need a baking To make an Instant Pot Cheesecake Recipe, you need a 7-inch springform pan (to fit in the pot), and a way to lift it in and out without dumping the batter. Here are my current favorites:
Nordic Ware 7-inch Springform Pan
Oxo Pressure Cooker Bakeware Sling
Just For Fun
Awww! So cute! I couldn't pass up the Nessie Nesting Ladles:
The Nessie Family Nesting Ladles
For the record: this next one is a Bad Idea. Messing with the pressure release valve on a pressure cooker is not recommended. Don't do this! I would never suggest you do this!
And yet…steam coming out of his ears? Ha!
Steam Mates Steam Diverter (only fits Duo models)
Dad Cooks Dinner Merch
Have a Dad in your life who loves to cook? Want to wear the official DadCooksDinner T-Shirt? Available in color logo and solid white logo versions, in both Mens and Womens sizes:
DadCooksDinner White Logo T-Shirt
DadCooksDinner Color Logo T-Shirt
Thanks again for supporting DadCooksDinner, and have a happy holiday season, however you celebrate it!
Enjoyed this post? Want to help out DadCooksDinner? Subscribe to DadCooksDinner via email and share this post with your friends. Want to contribute directly? Donate to my Tip Jar, or buy something from Amazon.com through the links on this site. Thank you.