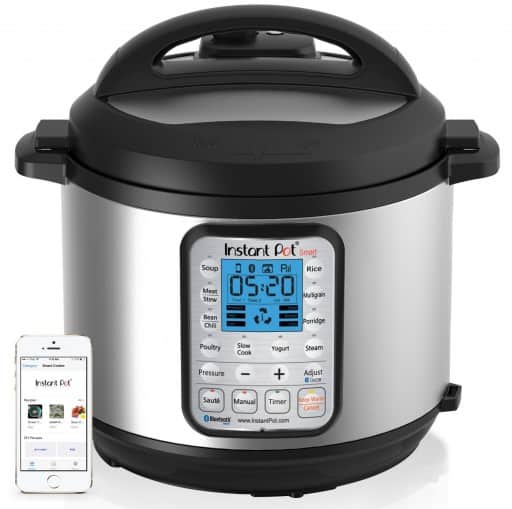 Psst - Amazon has a pre-Christmas Lightning Deal on the fancier Bluetooth-enabled version of my favorite pressure cooker, the Instant Pot IP-SMART, starting at 1:29PM EST.
I own an IP-SMART, and use it all the time alongside my IP-Duo. I don't use the bluetooth features that separate it from my IP-Duo, which is why I don't recommend it at its higher price...but with this deal, the price is only $35 more for the newer model. For that difference, I would spring for the IP-Smart.
If you're looking for a last minute Christmas gift (or just want to treat yourself), wait until 1:29PM EST, and then grab one quickly - once they're gone, they're gone:
Instant Pot IP-SMART [Amazon.com Lightning Deals]
Any purchases through that Amazon link support DadCooksDinner - thank you!