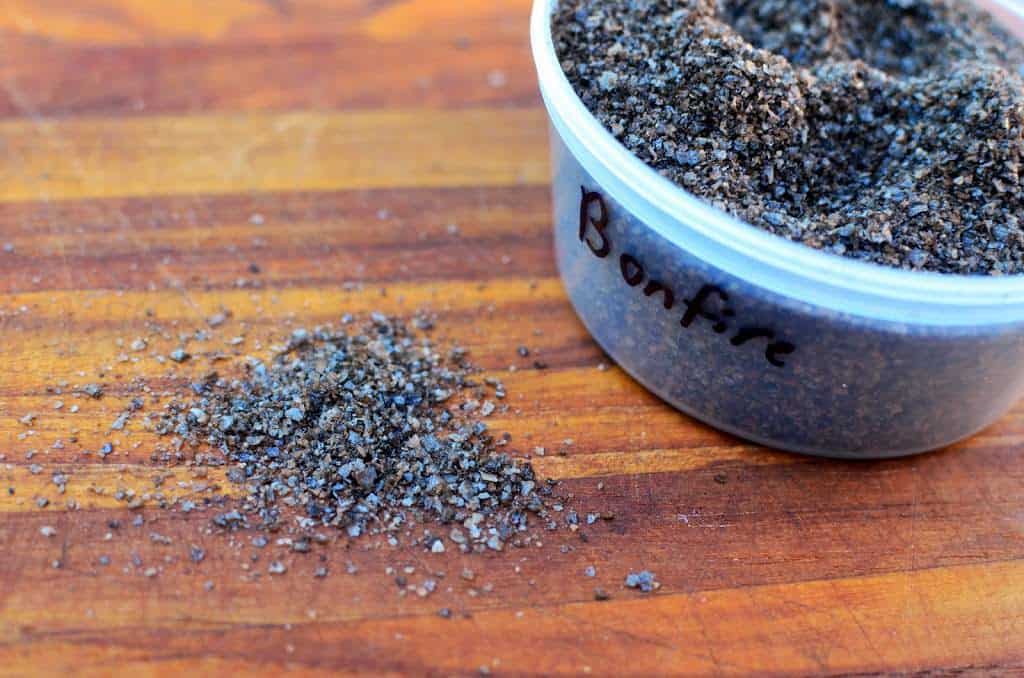 My vacation is over, and I miss it. It doesn't help that my wife and kids are still on vacation this week, out at my family's cottage on Lake Erie, splashing around in the water and toasting marshmallows over a bonfire on the beach.
*Sigh.
That bonfire is what I'm sharing today. I bought a package of Bonfire Smoked Sea Salt from Urban Herbs at the West Side Market in Cleveland. It sat in my pantry until this week. I pulled it out, took a sniff, and was instantly back on the beach, with an imaginary stick and a marshmallow in my hand.
I sprinkled it liberally on a steak. It tasted like it was cooked it over that bonfire on the beach, while the kids toasted marshmallows next to me. It was amazing - the wood smoke shone through.
Next, I tried it on my morning eggs - backing off on the amount, because I didn't want to over-smoke them - and the results were excellent.
I can't wait to use bonfire salt with gas grilling. A little sprinkle will stand in for that charcoal flavor.
Or, when I want to remind myself about beach vacations, I take the container out and take a big sniff.
Just watch out - this is heavily smoked salt. Start with a little, taste, and add more as needed. You want a hint of smoke, not a taste like you dropped it in the ashes.
Bonfire salt is available online at SaltWorks. Check your local gourmet cooking stores first, though. You might get lucky and find it without paying for shipping, like I did. If you're in the Cleveland area, stop by Urban Herbs at the West Side Market. (You have been to the West Side Market, haven't you?)
What do you think?
Questions? Other ideas? Favorite gourmet salts? Leave them in the comments section below.
Related Posts:
Road Trip: West Side Market
Sichuan Roasted Pepper Salt
*Enjoyed this post? Want to help out DadCooksDinner? Subscribe to DadCooksDinner using the RSS or Email options on the right, recommend DadCooksDinner to your friends, buy something from Amazon.com
through the links on this site, or donate through my tip jar. Thank you.