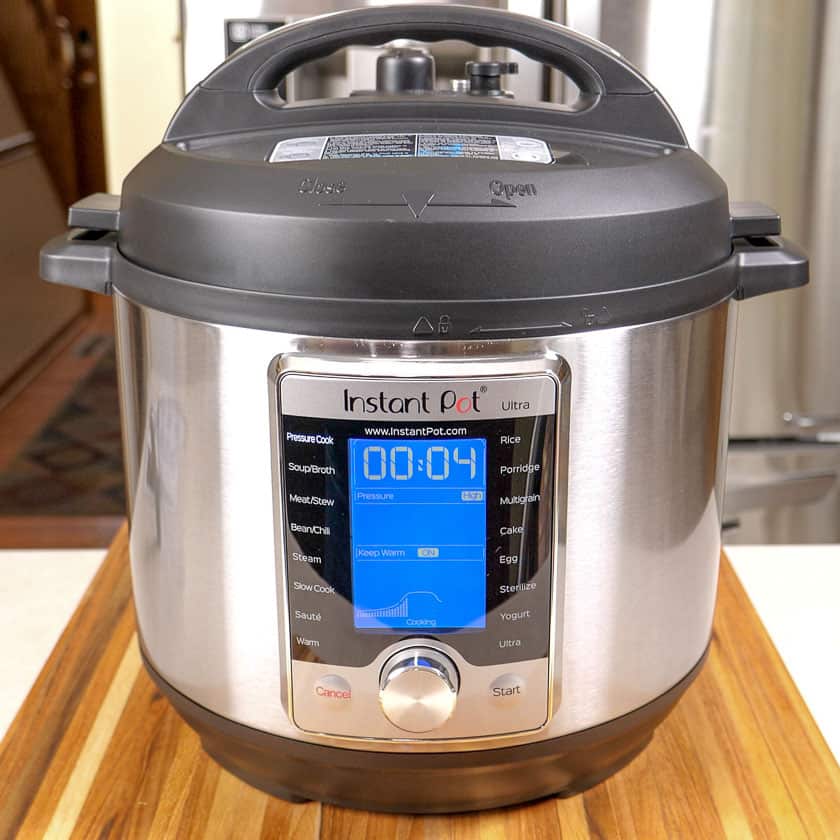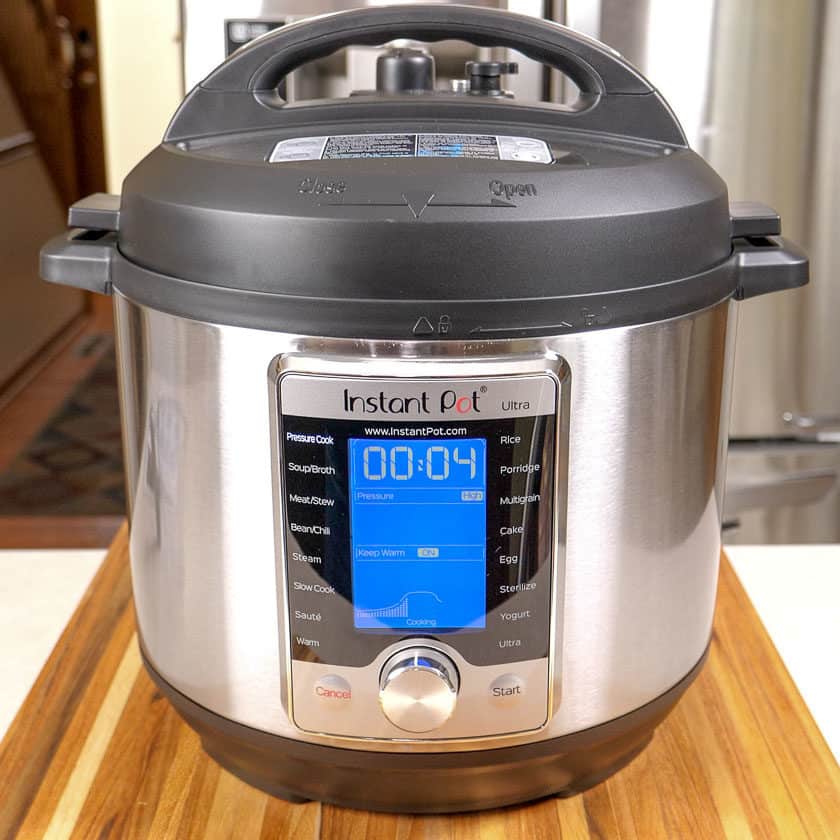 In my Instant Pot Ultra review, I went on and on about the fantastic auto-locking lid. It's amazing, but my frustrations with the Ultra's control knob were sending me back to my trusty Instant Pot Duo.
That led several commenters to ask: why didn't I put the Ultra lid on the Duo Plus, and get the best of both worlds?
Now, I have to say THIS IS PROBABLY A TERRIBLE IDEA and pressure cookers should not be played with and I'm a trained professional1 on a closed course, and past performance is no indicator of future returns, and your mileage may vary. In other words, don't try this at home.
But, they fit so perfectly...they are exactly the same size...why not give it a try?
Sure enough, they work fine. I kind of knew this already. A couple of times the lids got swapped in the cabinet, I didn't notice, and I ran the Ultra with the Duo Plus lid. It kind of figures that the two are interchangeable.
But, again, THIS PROBABLY VOIDS MY WARRANTY AND I AM IN NO WAY SUGGESTING THAT just because the lids are exactly the same size and designed for the same cooker base that YOU SHOULD SWAP THEM. THAT'S A BAD IDEA, KIDS.
So. Um. Here's video!
Video: Can You Swap Instant Pot Lids? (1:10)
Video: Can You Swap Instant Pot Lids? [YouTube.com]
What do you think?
Questions? Other ideas? Leave them in the comments section below.
Related Posts
Review: Instant Pot Ultra
Which Pressure Cooker Should I Buy?
My other Pressure Cooker Recipes
My other Pressure Cooker Time Lapse Videos
Enjoyed this post? Want to help out DadCooksDinner? Subscribe to DadCooksDinner via email and share this post with your friends. Want to contribute directly? Donate to my Tip Jar, or buy something from Amazon.com through the links on this site. Thank you.
Not trained, not a professional. ↩︎