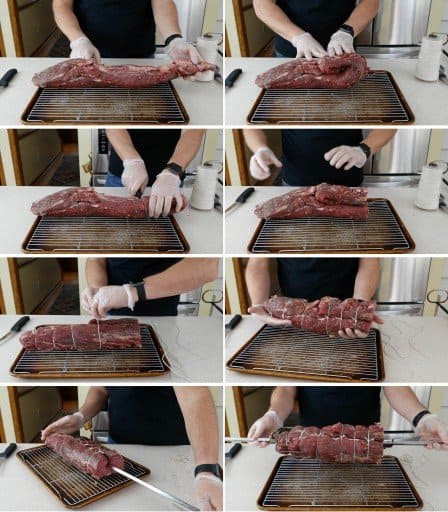 Commenter Cary had a question about Tuesday's Rotisserie Beef Tenderloin with Horseradish Mustard Crust recipe:
In direction #2 you say to "Cut the roast in half, truss the two pieces together, then skewer on the rotisserie spit," Why are you cutting it in half?
I explain that in the video that goes with the recipe...which I thought I would have done by today. I always underestimate how long editing video takes, especially when you're a noob with a brand new Adobe Premiere license, like me.
So, because I need to stall for time the question deserves an answer - why do I cut it in half? And, what does that actually mean?
There are two problems to solve with Rotisserie Beef Tenderloin, both about even cooking.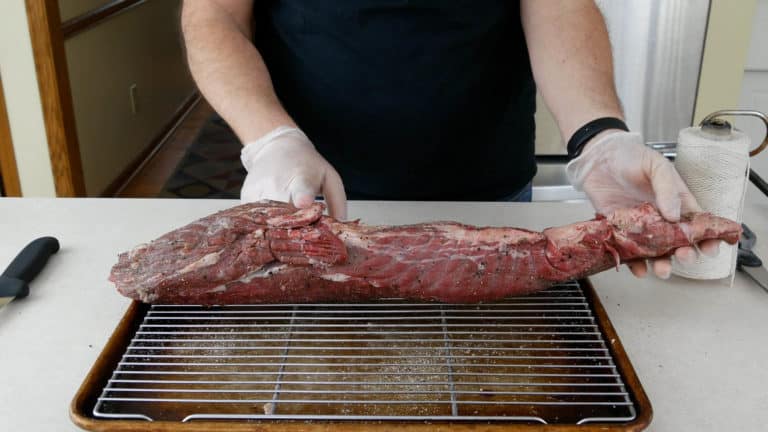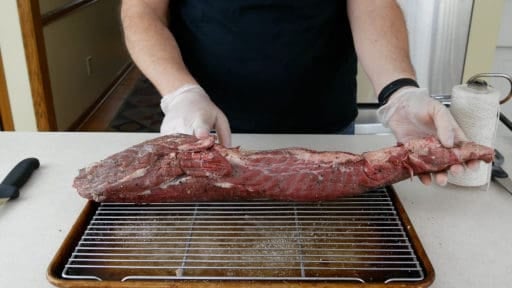 Problem 1: The roast is not even. The tail end is thin, barely an inch thick; the head end is a good four inches across. If I cook it as-is, by the time the head end is medium-rare, the tail end will be past well done.
Problem 2: The roast is not very thick. Rotisserie grilling needs time to brown the outside of the roast. My general rule of thumb is you have to cook for 45 minutes to get enough browning. But, the tenderloin is not that thick of a roast to begin with. If I cook it as-is, by the time the outside is starting to sear, the roast will be overcooked - medium-well or worse.
How do I solve these problems? By cutting the roast in half, and tying the two halves together to make one thick roast. Here it is, step by step, with pictures from the upcoming video.1And, that's also an advantage to the horseradish mustard crust - it browns quickly.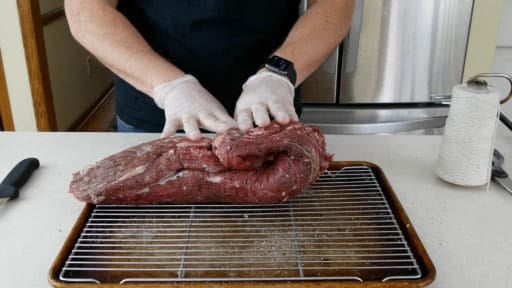 Step 1: Fold the last couple of inches of the tail over on itself, then fold the tail to reach the part of the head that sticks out, and note where the end of the roast is.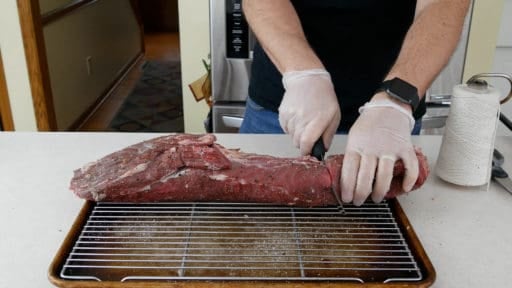 Step 2: Cut the roast in half at that fold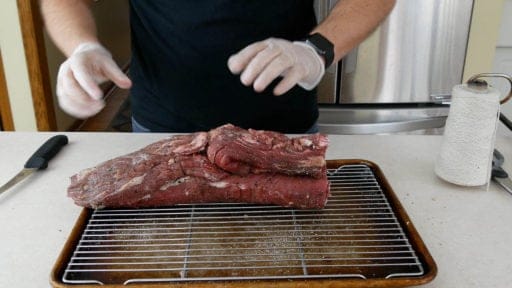 Step 3: Put the cut end of the roast on top , shaping it into one thick piece of beef.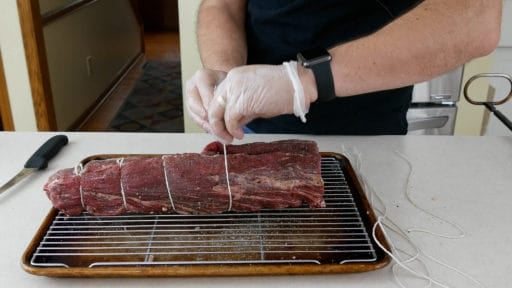 Step 4: Truss the roast every 2 inches, making sure to get both ends of the cut piece tied down.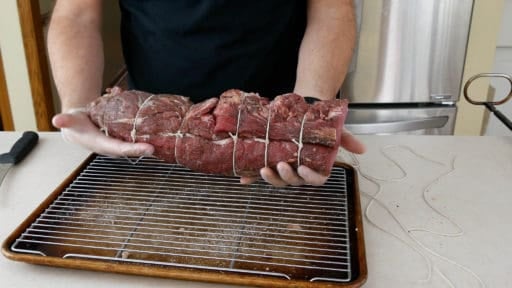 Step 5: Inspect your work. See how much more even the thickness is, all the way across?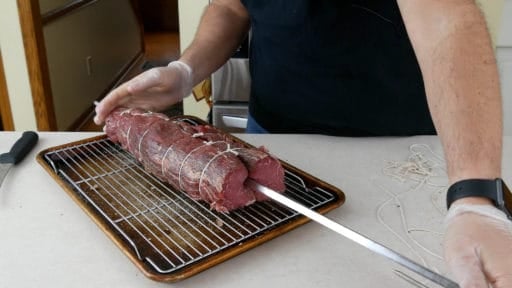 Step 6: Run the spit between the two halves - it will slide through until it hits the thick head piece, then you have to use force to get it through the rest of the roast. Tighten down the spit forks and…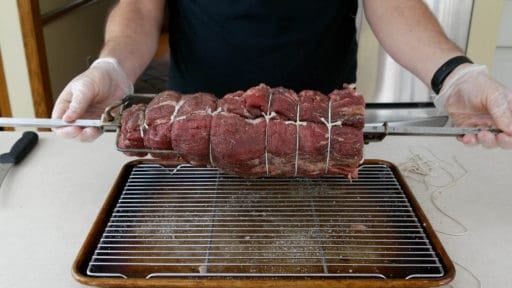 Step 7: You're done, one trussed roast.
And, the video will be done soon. I promise!