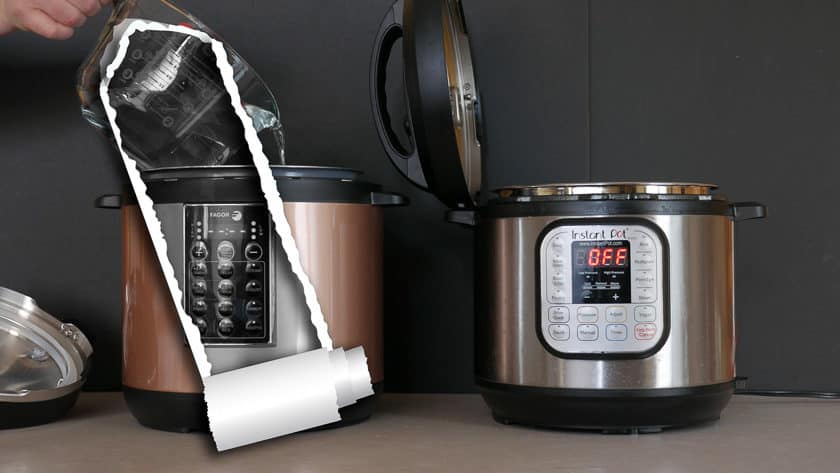 Fagor America will be shutting down operations after its parent company in Spain announced it would close, HomeWorld Business has learned.

In a letter from Fagor to its retail customers that was obtained by HomeWorld Business, company officials wrote, "Fagor America will be affected by this cessation and we anticipate the company will be closing in the next couple of months."
Fagor America to Shut Down Operations [HomeWorldBusiness.com]
I've used Fagor pressure cookers for years, and I'm sad to see them go. I switched from Fagor cookers to Instant Pot a while back, but I do still have a couple of Fagor Lux cookers in my collection. They were a good alternative to the Instant Pot, and I always like to see good competition in a market - it keeps the companies from getting complacent. (Not that Instant Pot seems complacent, mind you - they keep coming up with new ideas and new cookers - but I don't want them to feel too comfortable and take their foot off the gas.)
I can't recommend Fagor pressure cookers anymore - I have to assume support will dwindle away over the next couple of years as supplies run out.
If you have a Fagor that you like, keep using it! There's nothing wrong with Fagor pressure cookers; this closing is entirely about finances. If you love your Fagor, and want to use it for a long time, get a spare gasket or two. The gasket is the first thing to wear out on pressure cookers, and a backup will extend the life of the cooker. ( I hold out hope that an investor will buy Fagor and rescue them from bankruptcy...you never know in business...but it's not looking good right now.)
Adios, Fagor. I hope you'll be back someday.
[Special thanks to reader Sigrid for bringing this to my attention.]
Sources:
What do you think?
Questions? Other ideas? Leave them in the comments section below.
Related Posts
Review: Fagor Lux 8 Quart vs Instant Pot IP-Duo80
Fagor Lux vs Instant Pot - Time to Pressure Showdown
My Pressure Cooker Recipes Index
Enjoyed this post? Want to help out DadCooksDinner? Subscribe to DadCooksDinner via email and share this post with your friends. Want to contribute directly? Donate to my Tip Jar, or buy something from Amazon.com through the links on this site. Thank you.