---
Special thanks to Certified Angus Beef and Acme Fresh Market for getting me these gorgeous steaks.
---
"Because it's there." George Mallory, English mountaineer, when asked why he wanted to climb Mount Everest.
I saw the tomahawk ribeye chops at Allen Brothers Steaks in Chicago. One look, and I was done for. I had to grill it.
Luckily for me, one of the other people on the tour was Chef Michael Ollier, the corporate chef for Certified Angus Beef, located just down the road from me in Wooster, Ohio. (We had an easy connection, both being Ohio boys.) When summer came, I got in touch with Certified Angus Beef, asking them where I could find tomahawk steaks in the Akron area.
Certified Angus Beef sent an entire long bone rib roast to my local Acme grocery store, where James the butcher sliced me gorgeous 2 inch thick steaks.
Why two inches thick? Because that's how thick the rib bones are.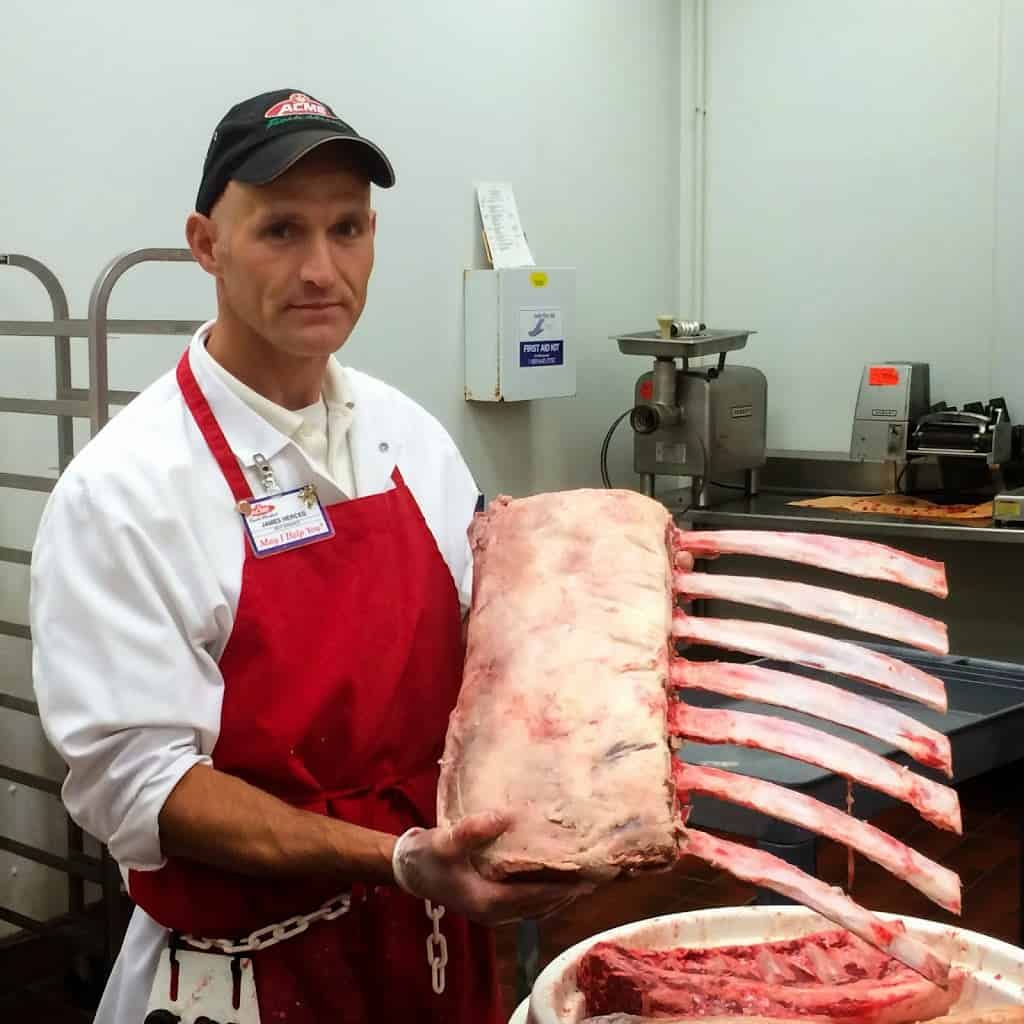 Now, it may be called a tomahawk steak, but what they look like is a fireman's axe. These were huge steaks, about 18 inches long. The length of the bone made them hard to work with - the two steaks took up half of my kettle grill, and every time I turned or flipped them I had to adjust, so the bone wasn't hanging over the edge of the grill. If I was cooking for a crowd, and needed to fit more than two on the grill, I'd ask for the bone to be cut back, say to 12 inches long instead of the full 18 inches, to make them easier to fit on the grill. Or, I'd cheat and get a rib roast, and then ask for the bones to be Frenched so they stick out a bit. But, really, if you're after the full tomahawk experience, you need the extra long bone.
I grilled the steaks using the reverse sear method - on the grill, but as far away from indirect high heat as the bones would allow until they reached an internal temperature of 115°F. Then they went directly over the coals for a quick sear to brown the surface of the meat. Then I got to gnaw on the bone...oh, my.
If you have to ask "why", then you don't want this steak. Go get some ribeyes. But, if you want to knock the socks off of a carnivore, this is the steak for you.
Recipe: Grilled Tomahawk Steak (Long Bone Ribeye, Reverse Seared)
Equipment
Print
Notes
This is a BIG cut of meat. One chop was enough to feed my family of five. That said, I was glad I had two chops - I needed the extra rib. Everyone wanted a chance to gnaw on the bone.
This was a difficult chop to find; it will almost certainly be a special order. But your patience will be rewarded.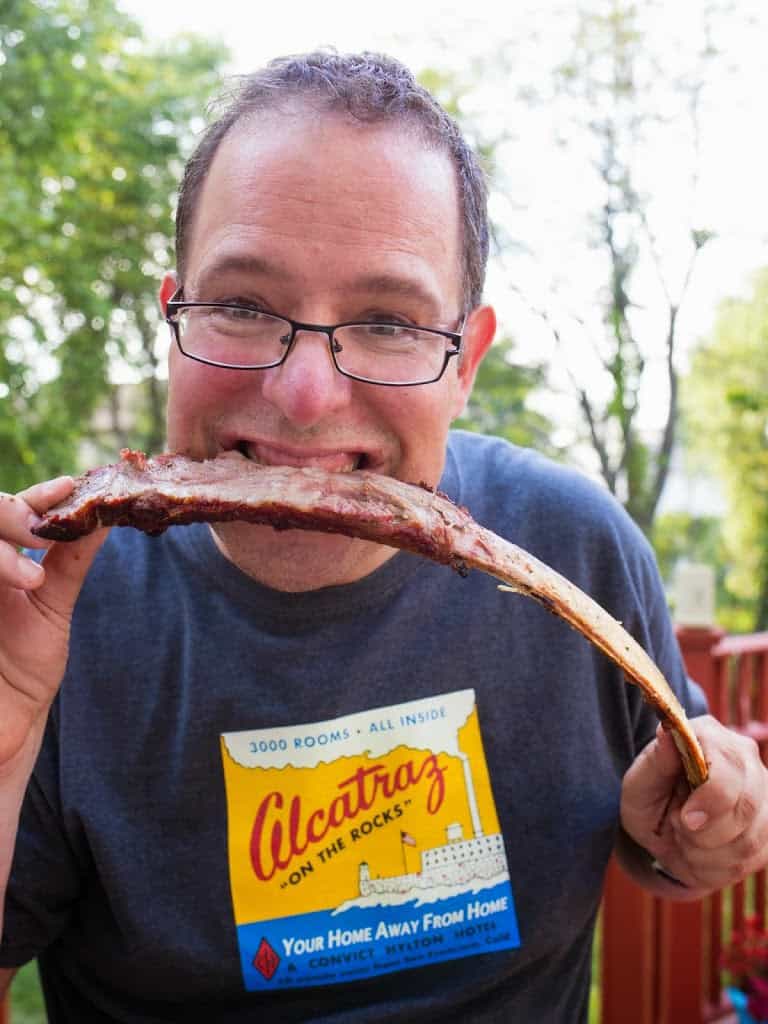 What do you think?
Questions? Other ideas? Leave them in the comments section below.
Related Posts
Grilled Cowboy Chop (Double Cut Ribeye)
Grilled T-Bone Steaks with Olive Oil, Lemon, Garlic and Rosemary Marinade
Grilled Short Ribs with Smoked Spanish Paprika Rub
Grilled Skirt Steak Tacos with Jalapenos and Onions
Grilled Ham with Honey-Bourbon Glaze
Click here for my other grilling recipes
Enjoyed this post? Want to help out DadCooksDinner? Subscribe to DadCooksDinner via eMail or RSS reader, recommend DadCooksDinner to your friends, and buy something from Amazon.com through the links on this site. Thank you.