On this Cyber Monday, a brief request for support.
A lot of work goes into DadCooksDinner - I spent over 800 hours in 2013 working on it. This is a labor of love, and I essentially did it for free for the first few years.
Ah, the good old days. Writing an unknown food blog, with no one but family members reading. And they only read when I stood over their shoulder, telling them the URL.
Over time, I've picked up readers. As the blog grows, I try to be more professional (professionalish?). As a result, I pick up more expenses. A test turkey here, a road trip to the Le Creuset outlet store there…it all adds up.
So, we have operators standing by to take your call…um, no. I'm not going into full-on pledge drive mode. Let me start again…
To support DadCooksDinner, please consider contributing in one of two ways:

If you purchase anything on Amazon after clicking through one of the links on this page, I get a small commission. You won't pay any more for your purchases, so this is an inexpensive way to help me out. (Last year, someone bought a Weber Summit through my link - best Amazon commission month ever!)
I support the blogs I follow through their Amazon affiliate links. I try to do all my Amazon shopping through their websites. Does my Amazon addiction contribute to their blogs? Oh, yes, yes it does.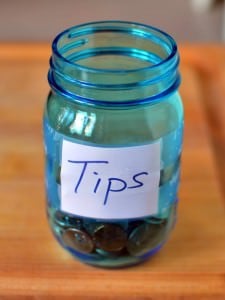 Not an Amazon kind of person? Want to help me out directly? You can tip me through PayPal. Tips can either be a one-time payment, or a recurring subscription.
Donations are through PayPal, but you do not need a PayPal account to donate. They they take all major credit cards.
Special thanks to subscribers Chris L, Martha H, and Robert C for their ongoing support through subscriptions.
Thanks again for reading, everyone!
Related Posts