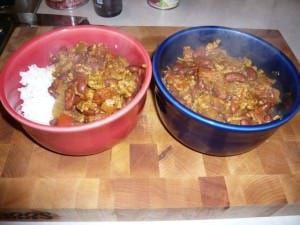 Tuesday night I was reminded of what makes our country so great*. As our president elect said in his election speech:
"Tonight we proved once more that the true strength of our nation comes not from our the might of our arms or the scale of our wealth, but from the enduring power of our ideals: democracy, liberty, opportunity, and unyielding hope."
We just made one of our nation's key mythologies true - that you can tell any child in America "If you work hard, you could grow up to be president!" I'm cynical enough that in the back of my mind, when I've told that to my own kids, I've always had the rest of the thought be "...as long as you're white, rich, and male." Now, I believe it - and more than believe it, it's actually happened. I can say without hesitation, that any American child really CAN grow up to be president, with hard work, dedication, and some luck.
*When I went on my trip to France earlier in the year, once they heard I was American, I was asked by almost everyone - who are you voting for? I was there during the Ohio primary, so I was able to answer "I'm voting for Obama, but my wife's voting for Clinton." This usually got me a laugh.
In celebration, I'm making "Obama Family Chili". I've talked before about the power of Chili to bring people together, and right now I'm hopeful that we really can stop all this "real america" vs "fake america" stuff and move towards being the United States of America again. For the first time in a long time.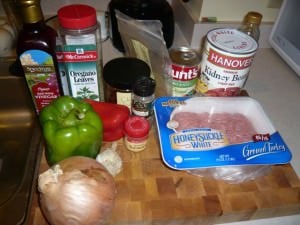 Ingredients:
1 large onion, chopped
1 green bell pepper, chopped
1 red bell pepper, chopped
5 cloves of garlic, chopped
1 tablespoon olive oil
1 pound ground turkey or beef
1 teaspoon ground cumin
1 teaspoon ground oregano
1 teaspoon ground turmeric
1 teaspoon ground basil
3 tablespoon chili powder
2 tablespoons red wine vinegar
1 15oz can diced tomatoes (with juices)
1 40oz can red kidney beans (or 3 -15oz can)
3 cups cooked white or brown rice
Grated Cheddar cheese, chopped onions, pickled jalapenos and sour cream, for garnish
Directions:
1. Heat oil in a large dutch oven over medium heat. Saute onion and peppers until soft.


2. Add ground turkey or beef; cook until no longer pink.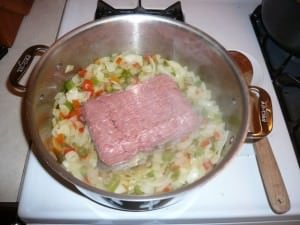 3. Make a hole in the middle of the pot, and add the garlic and spices; cook for 1 minute, or until fragrant. Stir into the rest of the ingredients.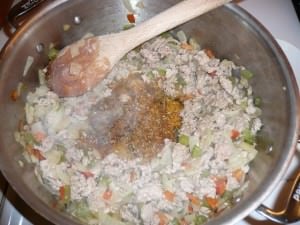 4. Add red wine vinegar, and stir.
5. Add tomatoes, stir, bring to a boil, then reduce heat and let simmer for five minutes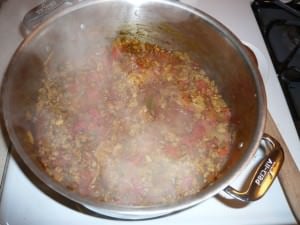 6. Add kidney beans and simmer for 15 more minutes.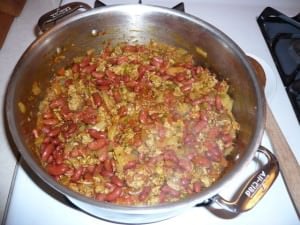 7. Serve over white or brown rice. Garnish with grated Cheddar cheese, onions and sour cream.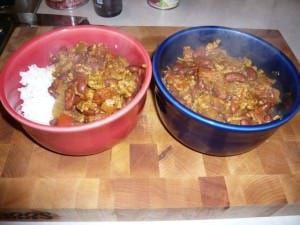 Notes:
*I upped the amount of spices - the original recipe looked a little bland. I'm sorry, Mr. President.
*I cut back on the vinegar, too - I like to add Frank's Red Hot to my chili at the table, since I can't make it too hot for the kids, and I was worried it would be too vinegary. I also added the pickled jalapenos to the toppings as well, to up the heat at the table.
*I added more beans - I like a lot of beans in my chili.
*Please do serve it on rice - it was a really good combination.
*The spice mix is a good one - very flavorful. Two out of three kids loved it, which was a good result for something as "icky" as chili.
*If you're horribly offended by my politics, try this recipe instead:
McCain family ribs
.