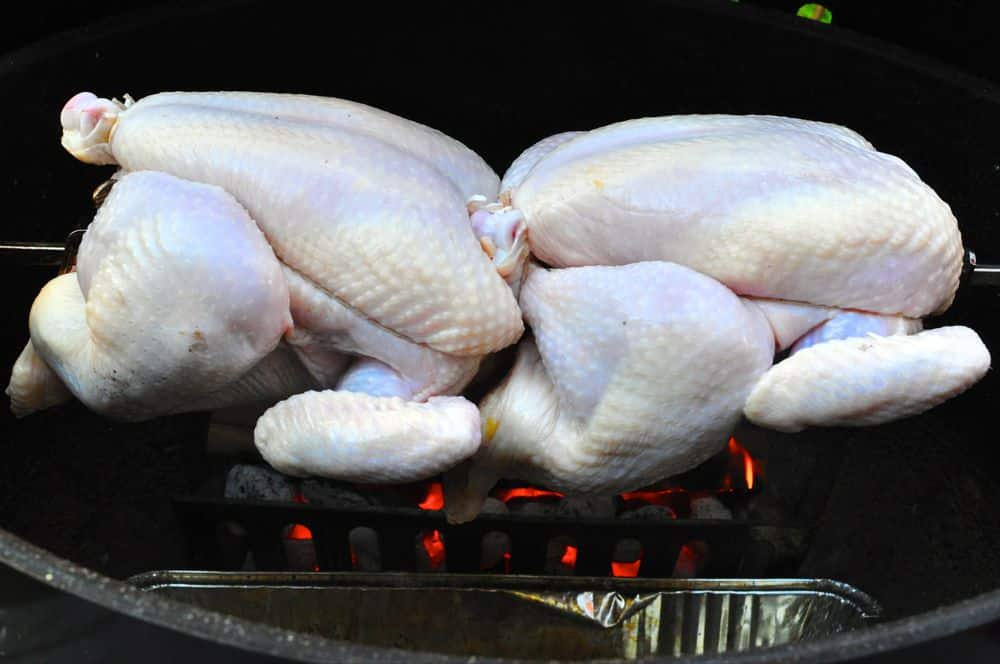 What is the most common question I get about rotisserie grilling?
"I want to cook two chickens on my rotisserie. Do I need two sets of forks?
You can spit two chickens with one set of forks. Just cram them together and…wait, this would be easier if I showed you.

First, truss the chickens
Spit the first chicken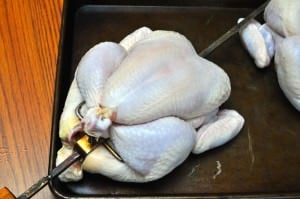 Get it tight on the first spit fork.
Add the second chicken to the spit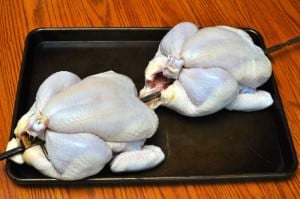 Nose to tail
Secure them with the other spit fork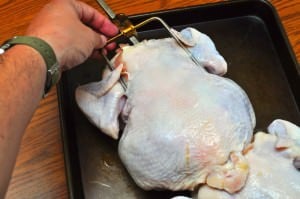 Push the chickens together as hard as you can, then lock down the second spit fork. If the chickens are not tight together, they might work loose and start wobbling around on the spit.
Done!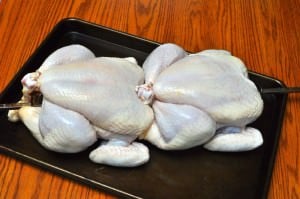 Notes
This works with as many chickens as you can fit on your spit. It also works for cornish hens, which are just smaller chickens. I've squeezed four cornish hens onto the spit for my Weber kettle, and I would guess I can fit at least six on the longer spit for my Weber Summit.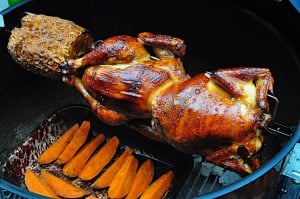 Two chickens plus one pineapple!
Recipe: Rotisserie Chicken with Spice Rub
What do you think? Questions? Other ideas? Leave them in the comments section below.
---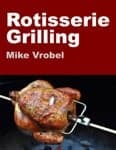 Check out my cookbook, Rotisserie Grilling.Everything you could ask about the rotisserie,
plus 50 (mostly) new recipes to get you cooking.It's a Kindle e-book, so you can download it and start reading immediately!
---
*Enjoyed this post? Want to help out DadCooksDinner? Subscribe to DadCooksDinner using the RSS or Email options on the right, link to this post from your blog, recommend DadCooksDinner to your friends, or buy something from Amazon.com
through the links on this site. Thank you.