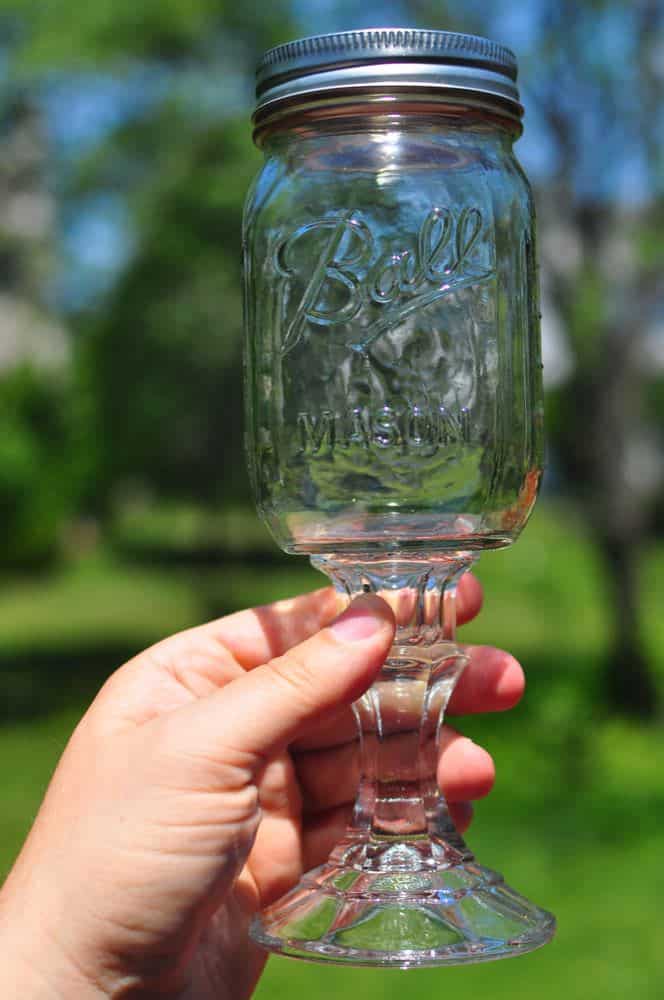 I have the canning bug. I had to buy a new shelf to hold all my jars. Most of them are empty, waiting for the start of summer produce season so I can start pickling.
With all those jars lying around, I found out that canning jars are for more than canning. They're multitaskers, useful to have in the kitchen. Just in case.
*I'm sure McGyver had flats of canning jars in his pantry. He probably used them to make a solar microwave, but still.
I use them as all purpose storage containers, from spices to spare change. But my favorite alternate use is coming Thursday - canning jar margaritas. Until then, here are some creative ways to use canning jars.
My top five favorite non-canning uses for canning jars:
Need a quick and easy pour spout for a jar?
How about a pop-top lid, for drinking or shaking salad dressings?
These were the inspiration for this post. My brother-in-law, who lives down on the edge of Amish country, had a set of the last time we went to visit. I immediately asked him to get me a set.
*I found out later you can make them yourself.
The ONLY reason to buy "parmesan" cheese in a green can - the lid makes the perfect shaker top for a regular mouth canning jar.
Need to blend something right in the jar? A regular mouth canning jar screws into most blender bases.
And, if you don't feel like canning, jars are perfect for storing refrigerator pickles, especially if you buy a set of reuseable storage caps.
What do you think? What creative uses do you have for canning jars?
---
*Enjoyed this post? Want to help out DadCooksDinner? Subscribe to DadCooksDinner using the RSS or Email options on the right, link to this post from your blog, recommend DadCooksDinner to your friends, or buy something from Amazon.com
through the links on this site. Thank you.