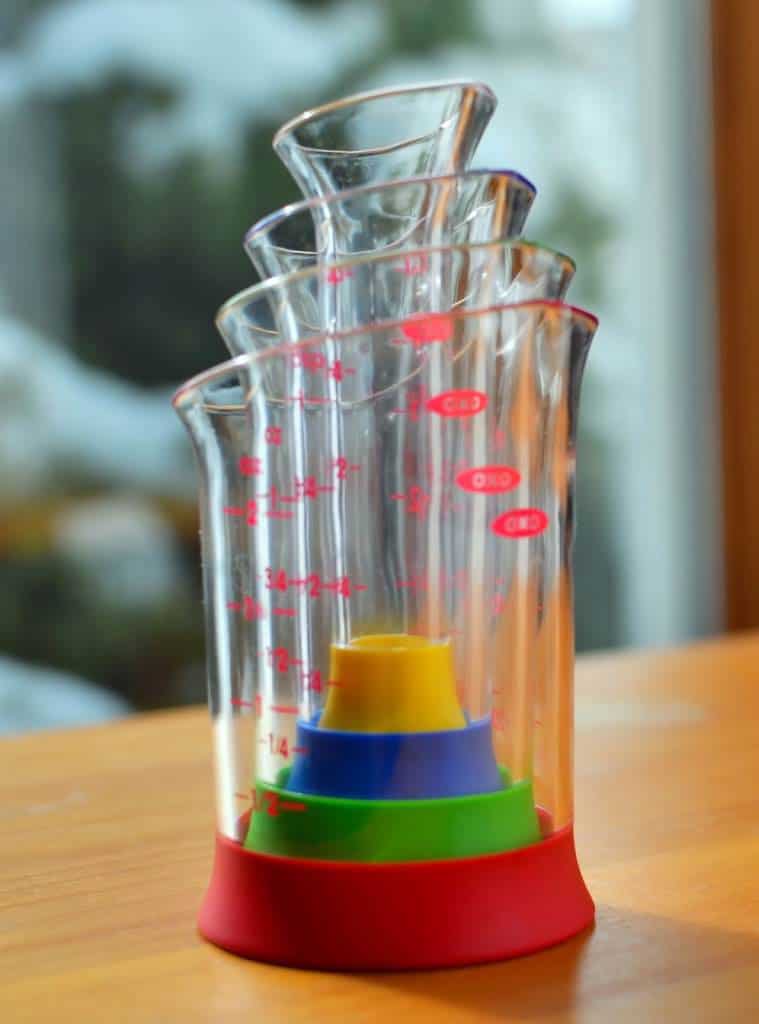 When I saw these colorful mini beakers, I had to have them. I wasn't the only one. As I was opening the Amazon box, my wife and daughter walked into the room.
ArtisticDaughter and MomTeachesScience [In unison]: What's that?
DadCooksDinner: It's my mini beaker set.
ArtisticDaughter: They're so colorful! Can I have them?
DadCooksDinner: No, I got them for the kitchen.
MomTeachesScience: Those are great. I could really use them at school.
DadCooksDinner [Clutching them to his breast]: They're for me! For the kitchen!
ArtisticDaughter and MomTeachesScience [In unison]: Can you get me one? How much are they?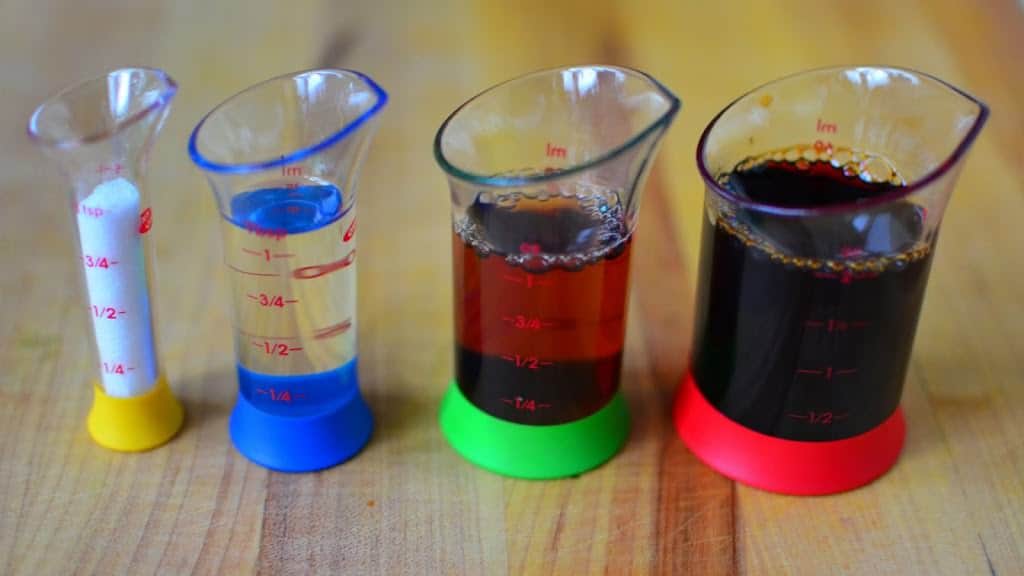 I've had them for a week, and I use them every day. They're like pinch bowls for liquids, perfect for measuring small amounts. Yellow is one teaspoon, blue is one tablespoon, green is one ounce, and red is two ounces (a quarter cup).
If you enjoy adult beverages, they make a great replacement for imprecise jiggers and shot glasses.
Most importantly, they're cute! I always like an extra splash of color in my kitchen, and they make me smile whenever I see them.
Disclaimer: "Things I Love" are tools I bought. I use them every day in the kitchen, and I would hate to live without them. I am not receiving anything from the manufacturer. If you buy something through the Amazon.com links on my site I get a small commission from the purchase. Thank you!
(OK, I'm good with the FCC now.)
Oxo 4 Piece Mini Measuring Beaker Set
*Enjoyed this post? Want to help out DadCooksDinner? Subscribe to DadCooksDinner using the RSS or Email options on the right, link to this post from your blog, recommend DadCooksDinner to your friends, or buy something from Amazon.com
through the links on this site. Thank you.