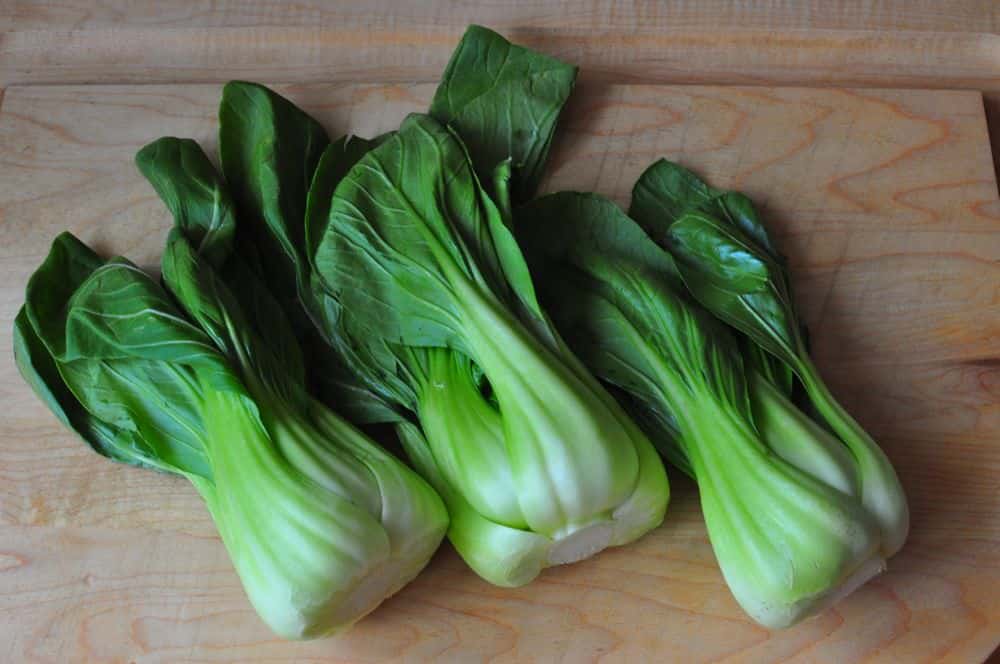 My question about what to do with Celeriac brought in some great ideas.  My favorites were:
Mashed celeriac (just like mashed potatoes, with or without some potato)
Celeriac soup (made like potato-leek soup but substituting the celeriac for the potato)
Celeriac remoulade (julienned celeriac tossed in a mayonnaise vinaigrette).
I liked the suggestions so much that I may make this a regular feature.
*I really, really loved the celeriac soup.  Delicious.  Thank you for the idea, Tom!
My next cry for help is about Bok Choy.
Bok Choy is one of the stars of winter farmers markets.  Even in the depths of our cold season, I can find good looking Bok Choy.  But what do I do with it?  I think of it as an Asian vegetable; it is commonly referred to as Chinese cabbage.  So I stir-fry it, or I...well, I stir fry it.
I have two stir-fry recipes for Bok Choy, and I use them over and over.  My base technique is to separate the white stems from the leaves and slice them both thin.  Then I stir-fry the stems with some garlic, ginger and red pepper flake until crisp-tender, and finally add the leaves to wilt.  One of my recipes is to  finish the Bok Choy stir-fry with a light lemon sauce.  The other is to sprinkle on salt and Szechuan pepper to taste.  I love both these techniques, but I've already used them this month, and I bought  more Bok Choy at the market last weekend.
So, faithful readers, I'm asking for help.  What do I do now?  What do you do with Bok Choy?  Any new stir-fry sauces I should try?  Any other ways you like to cook and serve it?  Please leave some ideas in the comments section below.
Thank you!